Skip to content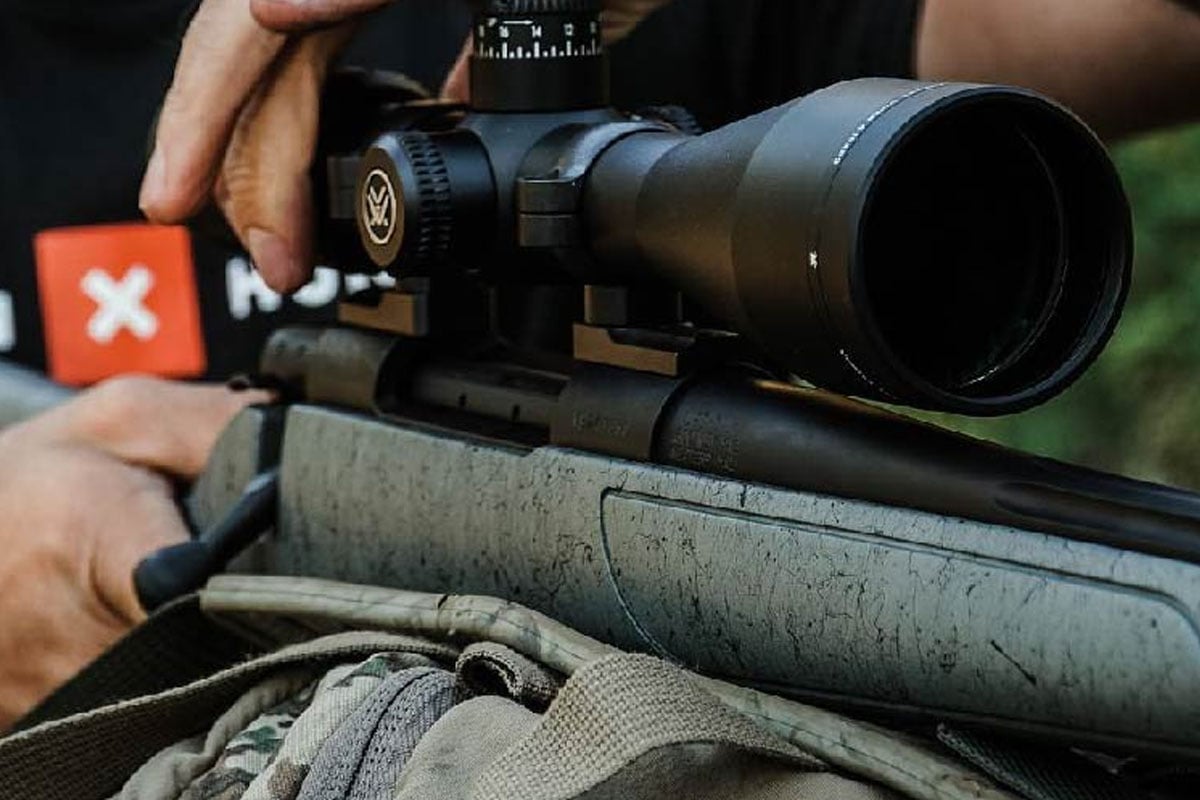 Though only released in 2007, the 6.5 Creedmoor has become an extremely popular round. It excels at long-range shooting and is especially popular with big game hunters. It has great long-range ballistics, which makes it a completely flat shooter for hunters only shooting a couple hundred yards.
The 6.5 Creedmoor can be stretched as far as 1,760 yards – an entire mile. Of course, shooting at a caliber's limit requires extensive practice and skill, as well as the right rifle. If you've chosen the 6.5 Creedmoor, we're guessing you intend to do some long-range shooting. That means you need a quality scope so that you can see your target and make accurate shots.
Ballistics & Recommended Range for the 6.5 Creedmoor
The buzz about how great the 6.5 Creedmoor ballistics are is warranted for long range shooters. It can have much less bullet drops than other popular calibers at very long ranges. Although that does not mean it doesn't have any bullet drop under 500 yards.
You can usually find 6.5 Creedmoor between 125 and 145 grains. A 140-grain bullet is fairly popular. If you zero your rifle on 200 yards, you can expect to see about 8 inches of drop out of the 140-grain load at 300 yards. If you stretch that out even farther, it will have 23 and 46 inches of drop at 400 and 500 yards respectively. Those numbers are just slightly better than what you would expect from a 308 Winchester.
Common Uses for the 6.5 Creedmoor
The 6.5 Creedmoor is most commonly used as a hunting round, but that is largely due to the fact that there are more hunters than long range shooters. This cartridge is great for either purpose. However, you will get plenty of flak from some hunters who claim the 6.5 doesn't do the best job at putting down deer, but rest assured, it is definitely a killer.
Western hunters rarely stretch their shots out past 400 yards, and to do that I suggest a scope with at least 12x magnification, and 16x if you want to be really comfortable. For eastern hunters that rarely shoot over 200 yards, a 3 to 9x scope is ideal. For long range shooters, you need 3x magnification for every 100 yards you plan to shoot. If you are building a 1000-yard rifle, 30x magnification would be ideal.
Recoil & Recommended Eye Relief for the 6.5 Creedmoor
Part of why the 6.5 Creedmoor is so popular is that it has a comparatively light recoil for its power and accuracy. It has about 25% lighter recoil than a 308 Winchester! Still, you want to make sure to find a scope with enough eye relief to ensure you won't get smacked in the eye when you fire your gun. Generally, the standard scope with at least 3 inches of eye relief is enough for this caliber.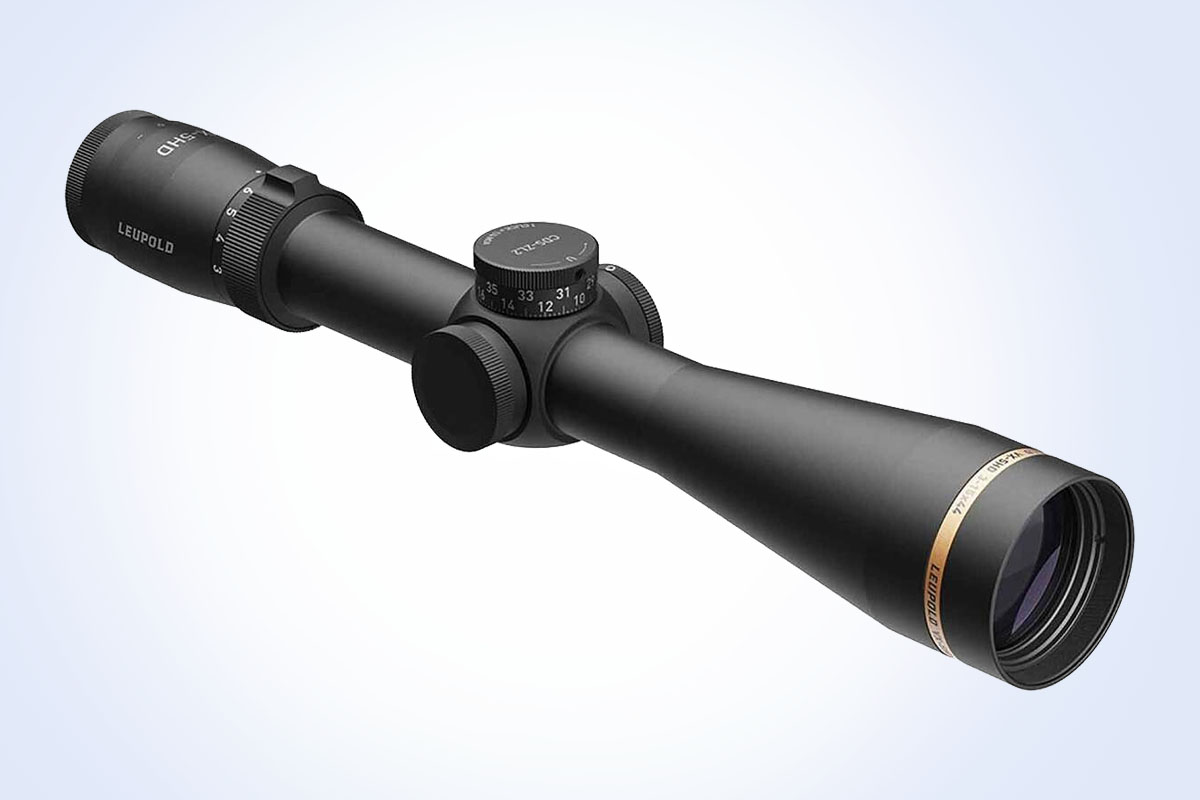 Check Price
If you want a scope that is capable of doing a bit of everything, the Leupold VX-5HD CDS-ZL2 is what you want. The name isn't all that catchy, but this is a fan favorite scope. It has a versatile magnification range that is more than enough to reach out to 500 yards or more, while being able to scale back to 3x for shots under 100 yards. That makes this scope ideal for the shooter that may want to hunt with this rifle, and occasionally take it on the range and stretch out some shots.
It has a large 44mm objective lens that produces a clear sight picture, and has a Guard-Ion lens coating. You of course get a lifetime warranty on this Leupold scope, and you can be sure that it is a quality optic because it is American made and durable as any scope out there.
You will also get the standard MOA second focal plane reticle with this scope that you are likely used to. This scope gets hundreds of five-star reviews on Sportsman's Warehouse.com and many of those reviews came from 6.5 Creedmoor users. I would recommend this scope for just about any rifle build, but it will do especially well on a 6.5 Creedmoor.
Key Features
3 to 15x Magnification
44mm Objective Lens
Guard-Ion Lens Coating
MOA system
Second Focal Plane
Check Price
If you want to get the most out of your 6.5 Creedmoor, you need a scope that can keep up with it. This cartridge has found its way into many 1000 yard rifles, and if that is what you are planning on, you need a scope to match. The Leupold Mark 5HD is what you need. It can magnify your target up to 35 times, which is more than enough to see a 1000 yard target clearly.
It also has a huge 56mm objective lens to make those far away targets as clear as possible, and its lenses are of course fully multi-coated. You also get the option of getting this scope in MOA or MRAD, and it has a first focal plane reticle, which is usually preferred for long range shooting.
You get everything you would expect from a scope in the Mark 5HD's price range. It is waterproof, fog proof, and shockproof. Plus, it is American Made and has a lifetime warranty. If you want to build out your 6.5 Creedmoor to hit the very last target on the range, this is the scope you want on top of it.
Key Features
7-35x Magnification
56mm Objective Lens
Fully Multi-Coated Lenses
MOA or MRAD System
First Focal Plane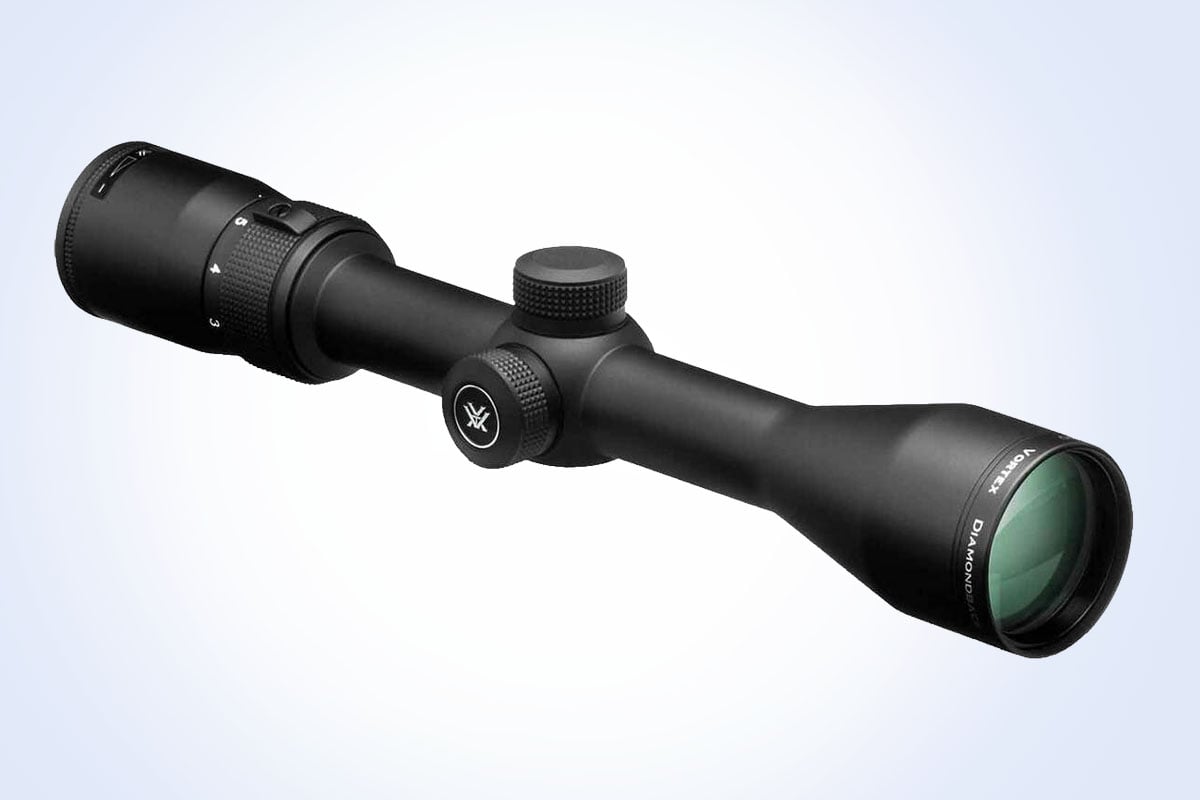 Check Price
The 6.5 Creedmoor has also become a very popular cartridge for hunting whitetail deer in the east. While this cartridge is a super flat shooter, you usually don't get to stretch out your shots in that kind of country. Most whitetail hunters never shoot over 200 yards, and the typical shot is well under 100 yards. Personally, I use a 3 to 9x scope on my deer rifle, and it is perfect.
The Vortex Diamondback 3-9x 40mm is a great scope for this job. It has you covered out to 300 yards, and has a nice 40mm objective lens that produces a great sight picture. The lenses are fully multi-coated and you can choose between two second focal plane MOA reticles when you order this scope.
Vortex is a great brand, and they make great scopes. This scope is the most affordable on this list, but it is still waterproof, shock proof, and fog proof. If you bought a 6.5 Creedmoor for deer hunting, the Vortex Diamondback is a great scope for the job.
Key Features
3-9x Magnification
40mm Objective Lens
Fully Multi-Coated Lenses
MOA System
Second Focal Plane