Skip to content
West Virginia Hunting Guide
Although West Virginia's hunting opportunities are not as abundant as some states in the region, the state does offer large amounts of public, huntable land. These areas also support a diverse range of species, though population densities can be relatively weak.
What to Hunt
---
West Virginia supports many popular game species, though their population density varies.
Turkey
Turkey populations have diminished in West Virginia in recent years. The licensing system can be difficult to navigate, and hunters should be sure they are purchasing the correct license for their goals. However, licenses are over the counter and relatively inexpensive. Despite these issues, hunters in West Virginia do enjoy spring and fall turkey seasons each year. Hunters should note that spring turkey hunting season closes at 1 PM.
Deer
West Virginia typically offers archery and crossbow, buck firearm, antlerless, muzzleloader, and youth seasons. Hunters can often find good bucks on the plentiful public land, comprised of many WMAs, state forests, and national forests. Many whitetails are harvested each year, and the southwestern portion of the state is best for trophy bucks, especially Boone, Cabell, Lincoln, Logan, McDowell, Mingo, Wayne, and Wyoming counties.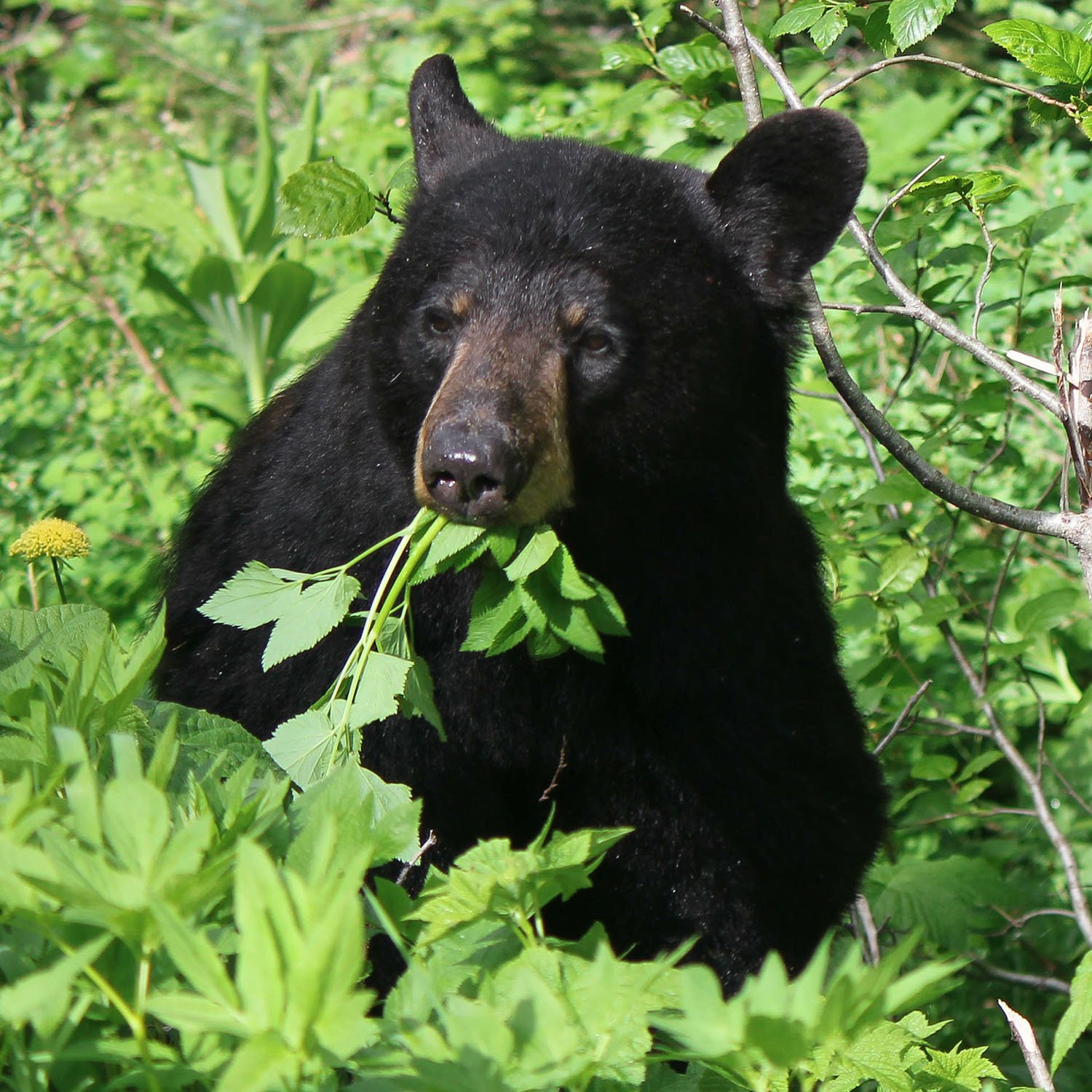 Black Bear
Residents and nonresidents may hunt black bear in West Virginia using archery or firearms. It is not permitted to bait or feed bears, or use poison, explosives, snares, steel traps, or deadfalls. West Virginia hunters harvested a record number of bears in 2020.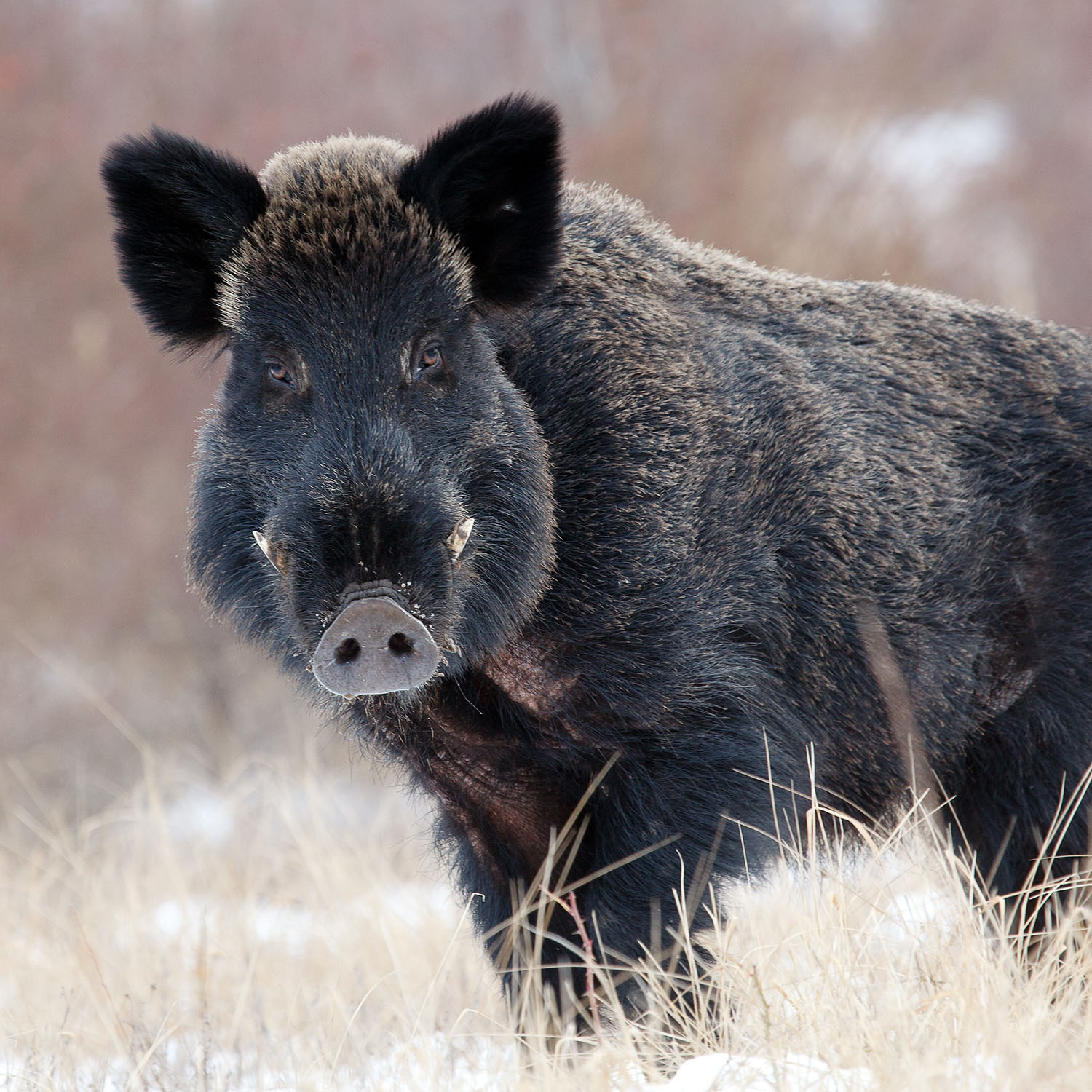 Boar
A lottery system was recently put in place to allot 200 hunting licenses to residents through a lottery system. Nonresidents are not permitted to hunt boar in West Virginia.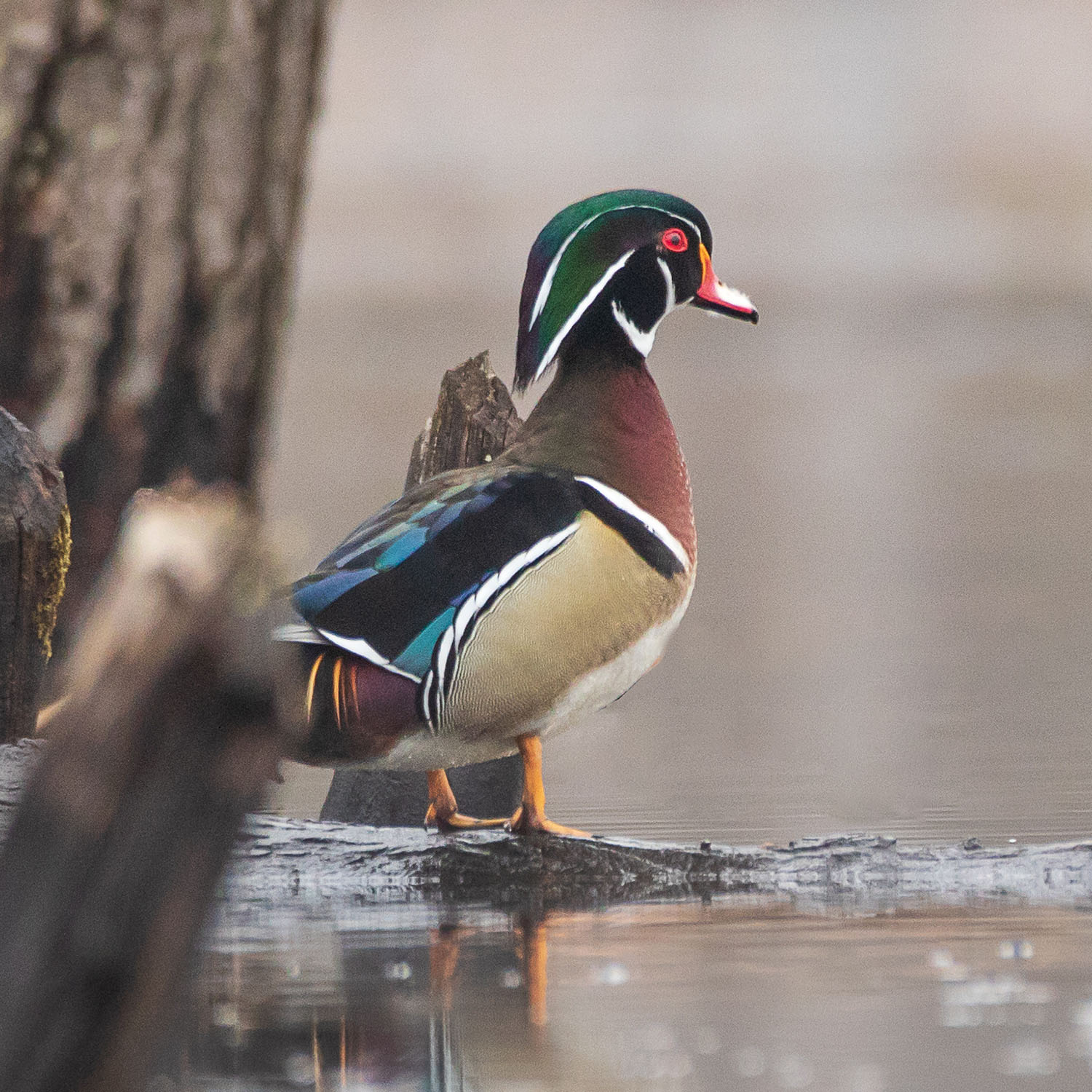 Duck
With a largely dry landscape, West Virginia only offers limited waterfowl hunting opportunities. However, frozen rivers and lakes in the late season offer significant duck populations. Hunters may also target mourning dove, rails, snipe, woodcock, coots, gallinules, mergansers, brant, and goose, including Canada goose, snow goose, and blue goose. Waterfowl seasons typically run from September through January, with dates varying by species.
Other West Virginia game species include: Ruffed Grouse, Squirrel, Bobwhite Quail, Cottontail Rabbit, Snowshoe Hare, Ring Necked Pheasant, Raccoon, Red Fox, Gray Fox, Bobcat, Crow, Coyote, Skunk, Opossum, Woodchuck, Weasel, English Sparrow, European Starling, and Sparrow listed in the "Hunting "Seasons" section.
Where to Hunt
---
West Virginia offers several different types of land to hunters, which total over a million acres across the state.
Wildlife Management Areas
State parks and forests in Wisconsin offer limited hunting and trapping opportunities throughout the year. Certain parks may have restrictions on firearm type or species of animal. It is important to check the individual area's regulations before planning your trip.
State Forests
Wisconsin maintains dozens of state wildlife areas. These areas are open to hunting and other outdoor recreational activities.
Monongahela National Forest
State Natural Areas (SNAs) are designed to protect Wisconsin's native landscape. These areas total 406,000 acres and are owned by the state and its many partners, including land trusts, local and county governments, and private citizens. Hunting is allowed on many of the SNAs.
Licensing Fees
---
A hunting license is generally required by all hunters over 15 years old in West Virginia. Limited exceptions apply for senior citizens, active duty military, and disabled veterans. Resident landowners are not required to have licenses to hunt on their own land.
Additional fees and permits may be required for certain game species and methods of take.
| License | Resident | Nonresident |
| --- | --- | --- |
| ​Conservation Stamp (required for all licensed hunters) | ​$5.00 | ​$13.00 |
| ​Hunting & Trapping License | ​$35.00 | ​$119.00 |
Hunter Education
---
All hunters who were born on or after January 1, 1975 must complete a hunter education course prior to obtaining a license in West Virginia. Traditional and online courses are available. If a prospective hunter chooses to take the online course, a field exam day will be required. The online course is only available to those 10 years of age or older.
Youth Hunting
---
A hunting license is not required for hunters under 15 years of age in West Virginia. Resident youth 15-17 years old are required to have a Class XJ Junior Sportsman Hunting/Trapping/Fishing License.
All youth must be accompanied by a licensed hunter over the age of 21 while hunting. West Virginia offers youth-only hunt days for waterfowl, antlerless deer, and turkey.
Trapping
---
West Virginia offers trapping seasons for the following species: fisher, beaver, mink, muskrat, skunk, opossum, coyote, otter, weasel, raccoon, bobcat, red fox, and gray fox.
West Virginia defines a trap as "a device used to catch and hold animals and includes box or cage traps, body gripping or killer-type traps, foot or leghold traps, encapsulating traps and snares."
West Virginia Hunting Seasons
| Game | Season Begins | Season Ends |
| --- | --- | --- |
| Wild Boar* | Sep 21 2022 | Feb 5 2023 |
| Deer* | Oct 15 2022 | Dec 31 2022 |
| Bear* | Sep 3 2022 | Dec 31 2022 |
| Turkey* | Apr 15 2023 | May 21 2023 |
| | Oct 8 2022 | Nov 13 2022 |
| Squirrel | Sep 3 2022 | Feb 28 2023 |
| Ruffed Grouse | Oct 15 2022 | Feb 28 2023 |
| Bobwhite Quail | Nov 5 2022 | Jan 7 2023 |
| Cottontail Rabbit | Nov 5 2022 | Feb 28 2023 |
| Snowshoe or Varying Hare | Nov 5 2022 | Feb 28 2023 |
| Ring Necked Pheasant | Nov 5 2022 | Jan 7 2023 |
| Raccoon | Oct 15 2022 | Feb 28 2023 |
| Red Fox, Gray Fox | Nov 5 2022 | Feb 28 2023 |
| Bobcat | Nov 5 2022 | Feb 28 2023 |
| Crow - split season | Oct 1 2022 | Nov 19 2022 |
| | Jan 1 2023 | Mar 4 2023 |
| Coyote | no closed season | no closed season |
| Skunk, Opossum, Woodchuck, Weasel, English Sparrow, European Starling, and Sparrow | no closed season | no closed season |
*Hunting dates for this species may vary by zone, method of take, or subspecies of animal. Visit the state's website here to find out more.
Disclaimer: The information provided here is not to be construed as legal advice or acted upon as if it is legal advice: it is provided for informational purposes only. While we strive to provide accurate, up-to-date content, we cannot guarantee the accuracy, completeness, or currency of the information.