Skip to content
New Mexico Hunting Guide
New Mexico supports a diverse range of species for hunters to enjoy. In addition to the typical large and small game offerings, New Mexico features rare and exotic huntable species, including the ibex, oryx, and Barbary sheep.
What to Hunt
---
New Mexico is well known for the variety of hunting opportunities that it presents. The state offers abundant populations of many popular game species.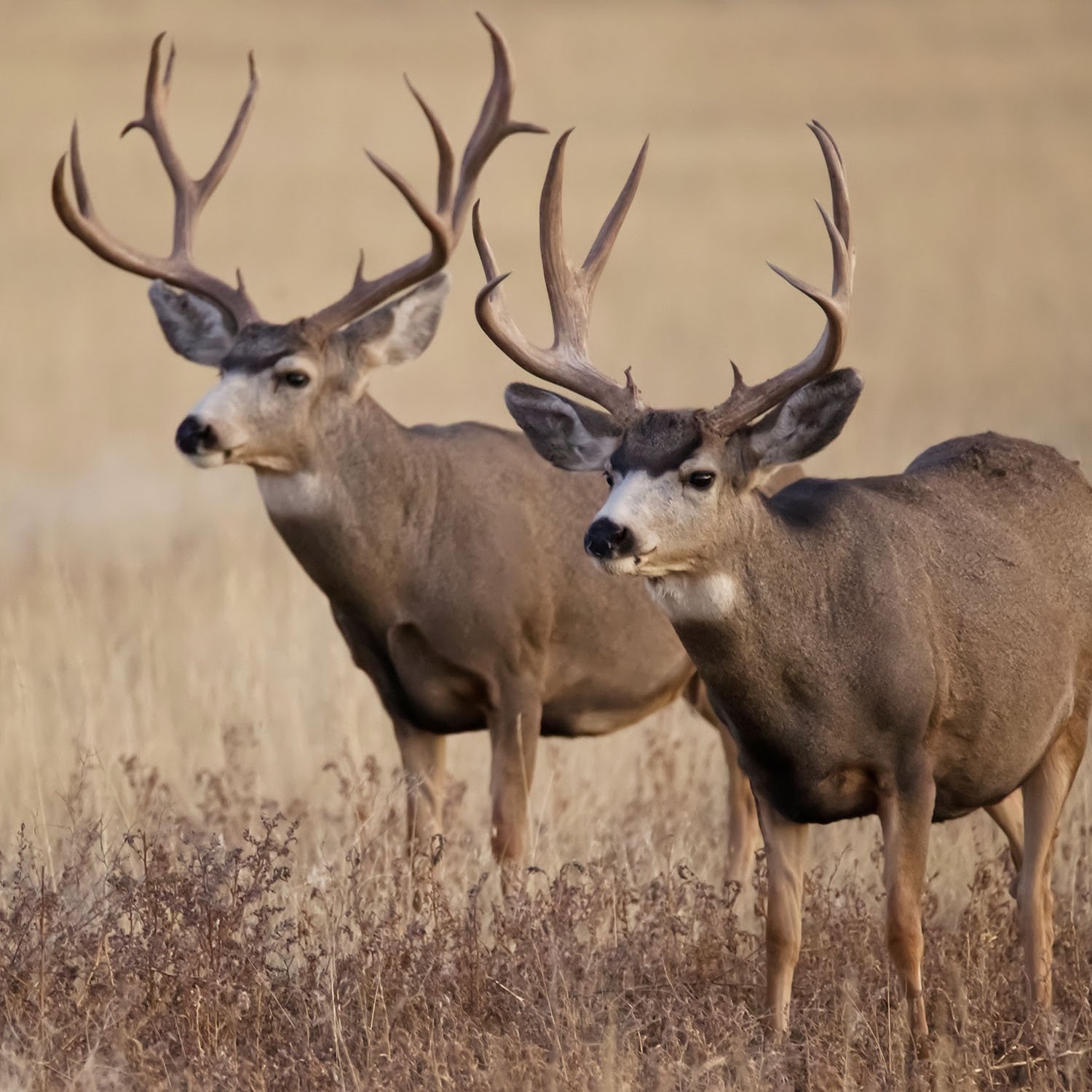 Deer
New Mexico is predominantly known for its mule deer hunting, though whitetail populations do exist in much lesser numbers. Whitetail hunters will generally find the most success in regions along the Texas-New Mexico border. Each year, approximately 11,000 mule deer are harvested from New Mexico, 95% of which are mule deer. In general, it is not permitted to harvest does. New Mexico offers draw licenses as well as licenses only for private land.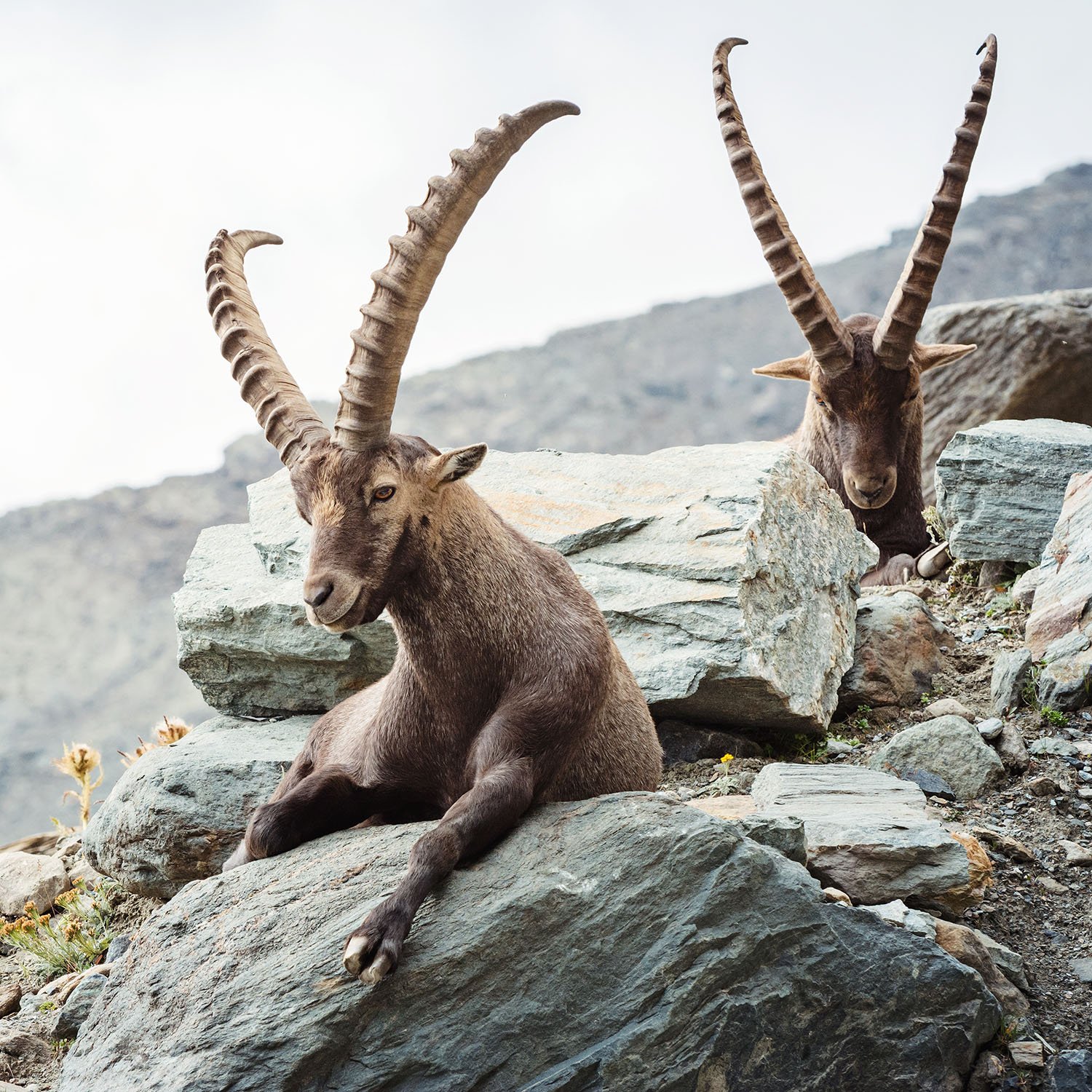 Ibex
New Mexico is the only place in the Western hemisphere where free-range Ibex can be hunted. Ibex permits are limited in availability -- nonresident Ibex permits are significantly more expensive than resident permits. Ibex can primarily be found in the southwestern Florida Mountains, which offer challenging terrain. The peaks of these mountains range from 5,000 to 7,500 feet, and many hunters give up on pursuing the ibex due to these challenges.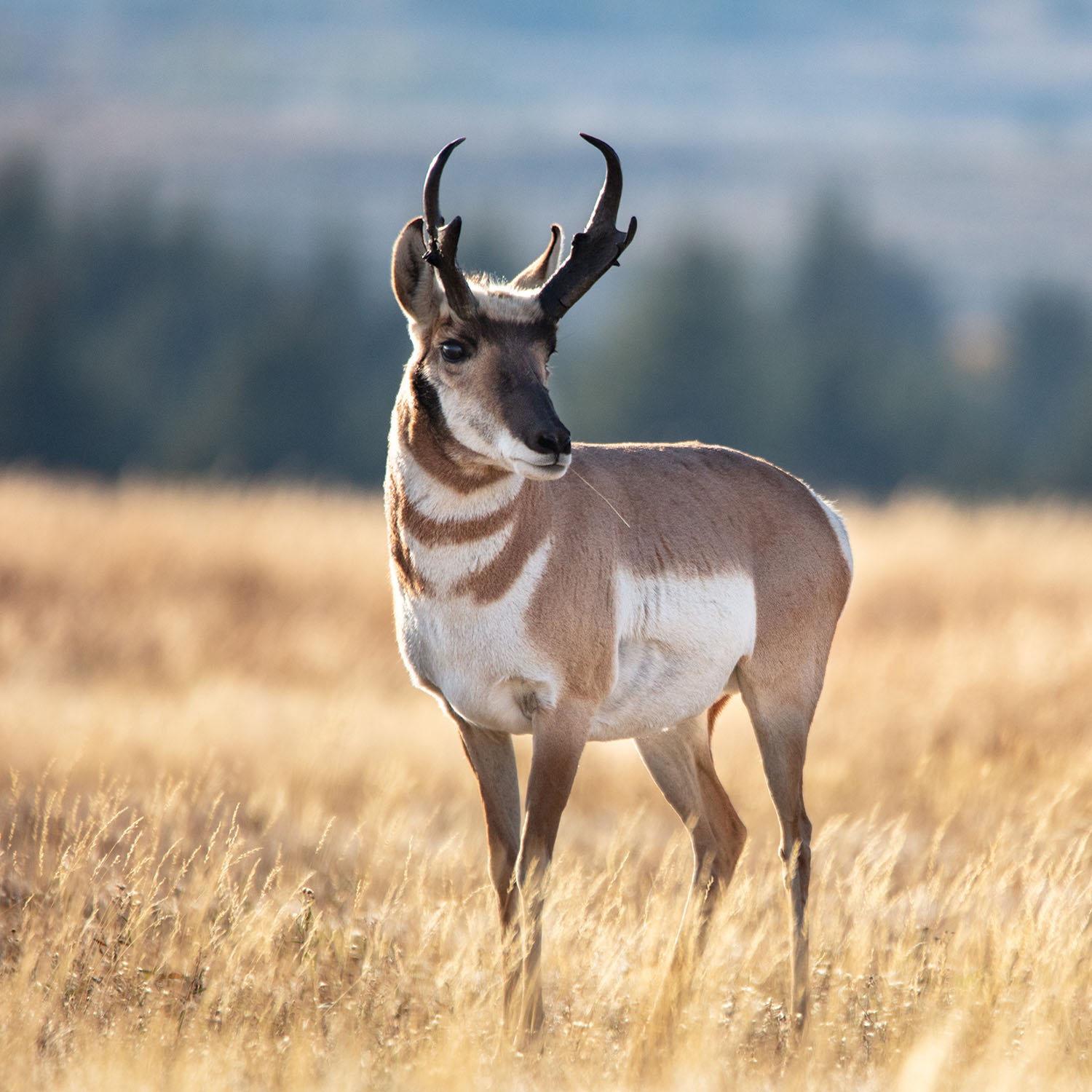 Pronghorn
New Mexico features one of the strongest pronghorn populations in the United States. Pronghorn hunting is available on public or private lands, with public land permits being issued through a draw. Private land pronghorn licenses can be purchased over-the-counter, and hunters must obtain written landowner permission before hunting on private lands.
Turkey
New Mexico is home to a diverse range of turkey species, including Merriam's, Rio Grande, Gould's and hybrids. Merriam's can be found throughout New Mexico's mountain ranges. The highest success rates for turkey hunters in the state occur in the Sacramento Mountains in south-central New Mexico. New Mexico offers turkey tags over-the-counter. Hunters may harvest both hens and gobblers in the fall season, while the spring season is for bearded turkeys only. It is possible to harvest two turkeys in the spring season.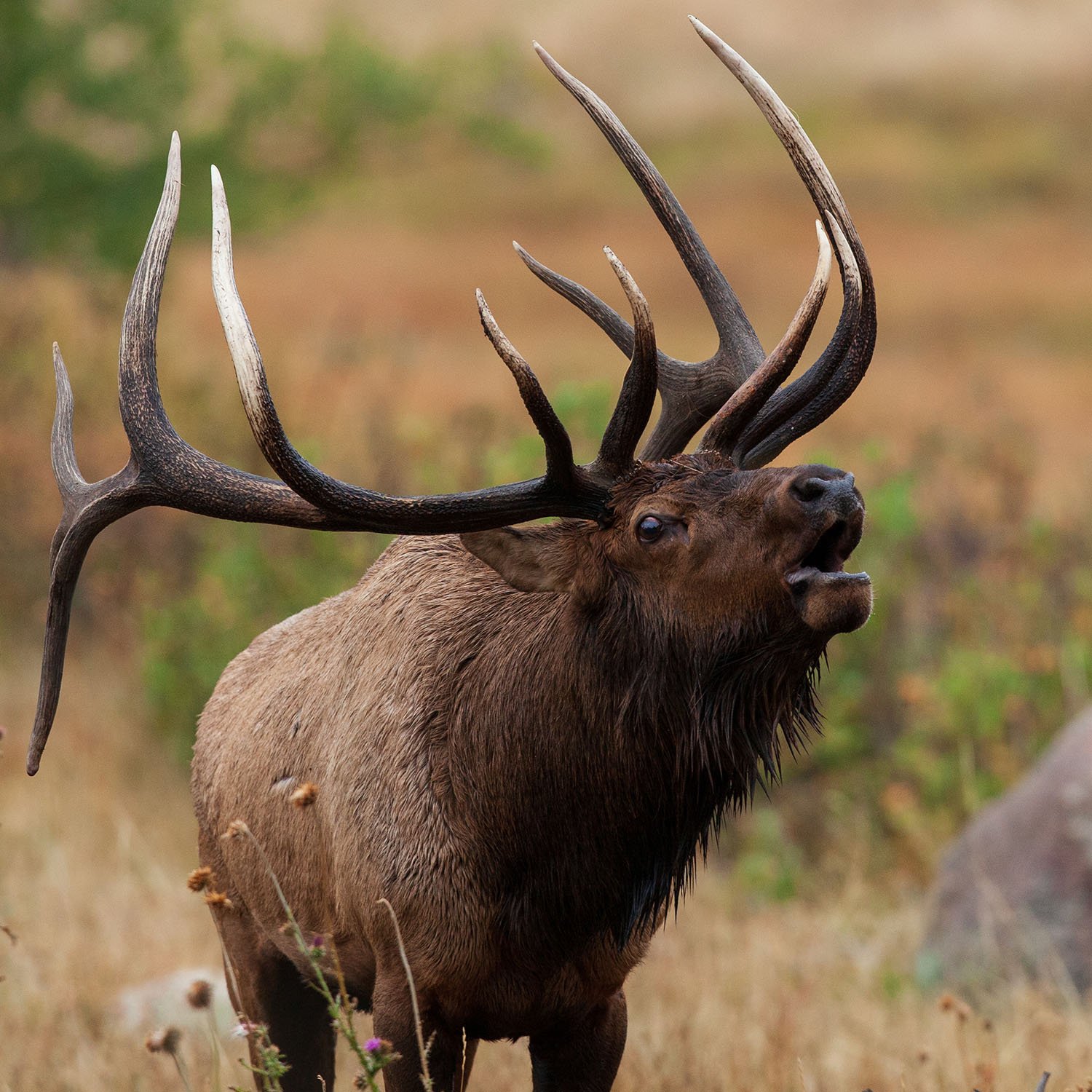 Elk
New Mexico supports a significant elk population for hunters to enjoy. The central and south-central areas of the state feature the most significant hunting opportunities. Elk tags are issued by draw in New Mexico. Elk may be hunted on private lands with written permission from the landowner, and hunters may obtain private land elk hunting licenses once they have a ranch number.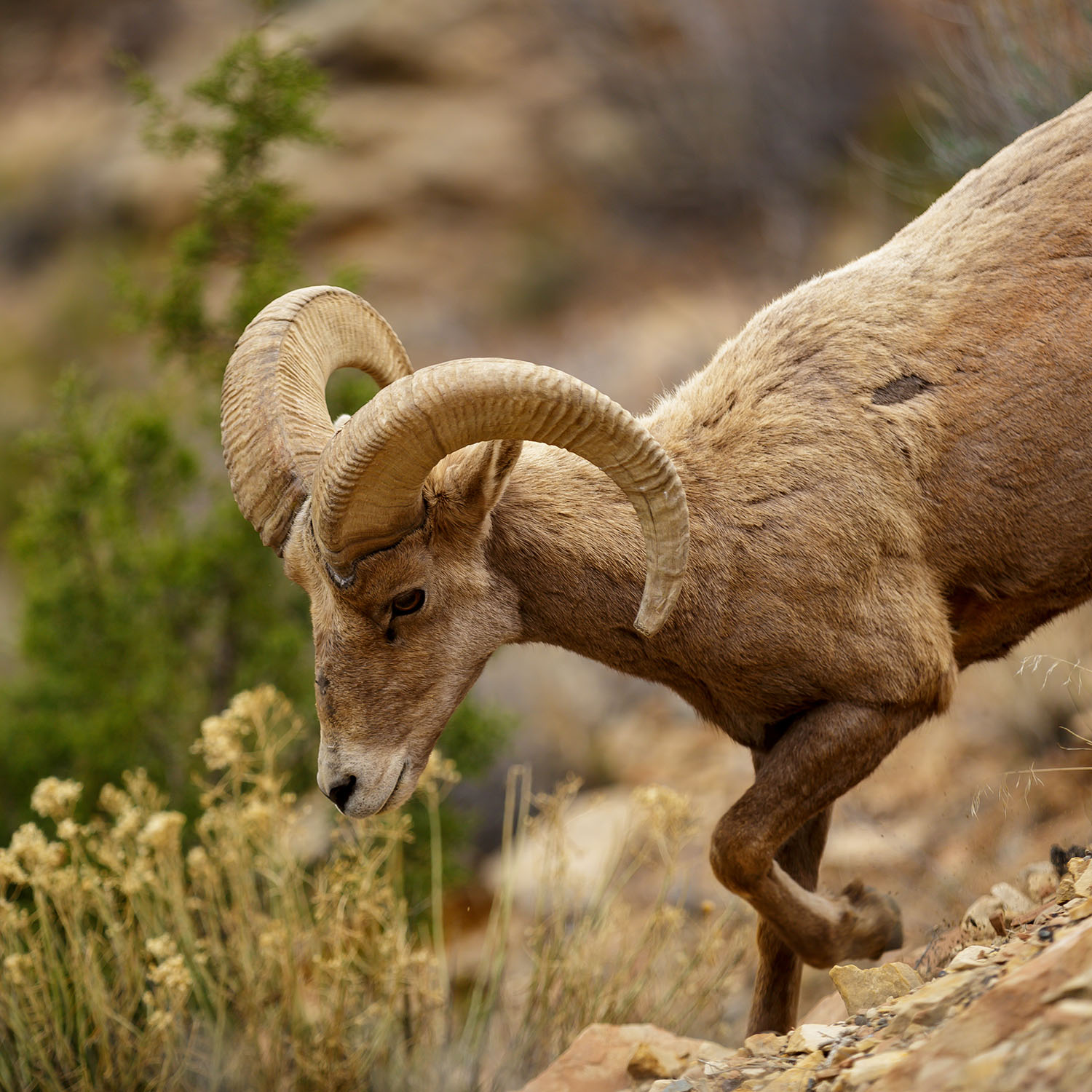 Barbary Sheep
New Mexico is the only state in the nation which offers barbary sheep hunting. Barbary sheep live in rocky areas of the state and can be hunted on either public or private land. Barbary sheep licenses are given through a draw for certain zones, and the deadline to apply for the draw is typically in March. Hunters may get an over-the-counter license for public or private lands for other zones in New Mexico. There is a bag limit of one Barbary sheep of either sex.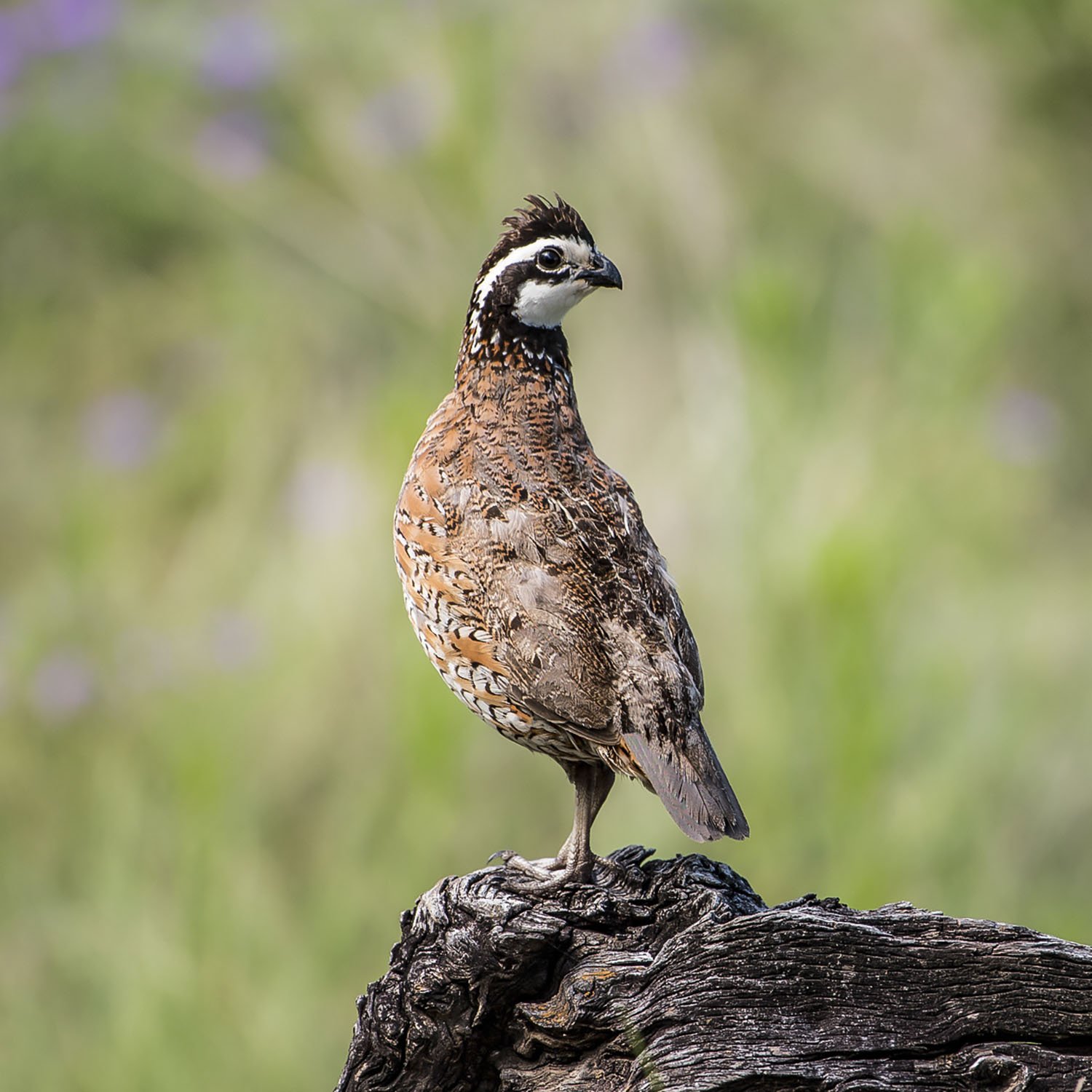 Quail
New Mexico uniquely offers four different species of quail to hunters: Scaled, Gambel's, Northern bobwhite, and Montezuma. Scaled quail populate semi-arid rangelands with a mix of scrub (throughout the state except in some northern and western regions), while Gambel's quail inhabit deserts with brushy and thorny vegetation (primarily in the southwest). Northern bobwhite flock to brushy cover on the eastern border. Montezuma quail love pine-oak and oak scrub, and can generally be found in the southwestern regions.
Other New Mexico game species include: Bighorn Sheep, Desert Bighorn Ram, Oryx, Javelina, Bear, Cougar, Grouse, Squirrel, Pheasant, Dove, Band-Tailed Pigeon, Sandhill Crane, Ducks and Coots, Teal, Common Moorhen, Sora and Virginia Rail, Snipe, Goose, etc. found in the "Hunting Seasons" section at bottom of the page.
Where to Hunt
---
New Mexico offers large amounts of public lands to hunters. However, different types of public lands may be subject to site-specific restrictions. It is important to familiarize yourself with these before planning a hunt.
Forest Lands
New Mexico has about 9 million acres of national forest lands. The majority of this land is open to hunting and trapping. Vehicle use restrictions may apply to some National Forest lands. These areas are also periodically closed with prior notice for controlled burns.
Bureau of Land Management Areas
Most land under Bureau of Land Management (BLM) jurisdiction is open to hunting. Each BLM area is subject to site-specific regulations. Be sure to familiarize yourself with these before hunting in BLM areas.
Military Reservations
Hunting is allowed on some military reservations in New Mexico. Military reservation hunts are tightly regulated and may be cancelled at any time. It is important to familiarize yourself with the appropriate regulations before hunting on a military reservation.
State Trust Lands
The New Mexico Game Commission and the Commissioner of Public Lands provides access for hunting on State Trust Lands. These lands are subject to site-specific regulation.
Private Lands
The New Mexico Department of Game and Fish, the State Land Office, and/or the Bureau of Land Management works with private landowners to allow access during hunting seasons. These agreements allow residents and nonresidents to hunt on much of New Mexico's private lands. However, these individual agreements are reviewed annually, and subject to change under each review.
Licensing Fees
---
A license is required for all hunters in New Mexico. Additional licenses and fees may be required for certain game species.
| License | Resident | Nonresident |
| --- | --- | --- |
| ​Game-hunting License | ​$15.00 | ​$65.00 |
| ​Junior Game-hunting License | ​$10.00 | ​$15.00 |
| ​Turkey License (Spring or Fall Season) | ​$25.00 | ​$100.00 |
| ​Trapper License | ​$20.00 | ​$345.00 |
| ​Barbary Sheep License | ​$103.00 | ​$360.00 |
| ​Ibex License | ​$103.00 | ​$1,610.00 |
Hunter Education
---
A hunter education course is required to obtain a hunting license in New York. The course can be taken online or in person, however the online option is only available to youths 11 or older. The hunter education course includes bow and crossbow use. A trapping course is also available.
Youth Hunting
---
No one under 12 years old may hunt in New York. Youths 13-15 must be accompanied by a licensed adult when hunting deer and bear, and certain method-of-take restrictions apply.
A Columbus Day weekend special junior and youth hunt is available to youths age 13-15. During this hunt, youth may take one deer and one bear. Supervising mentors are not permitted to bring a firearm or hunt alongside the youth hunters.
Trapping
---
A trapping education course is required to obtain a trapping license in New York. The following are trappable furbearers in New York: American marten, beaver, bobcat, eastern coyote, fisher, gray fox, long-tailed weasel, mink, muskrat, raccoon, red fox, river otter, and striped skunk. These species are strictly regulated and may only be trapped during appropriate hours and seasons.
Coyote and skunk are considered unprotected furbearers, and there is no closed season or bag limit for these species. Protected furbearers that may be taken during open season are beaver, muskrat, weasel, nutria, badger, raccoon, fox, ringtail, and bobcat. It is not permitted to take other protected furbearers, which include pine marten, river otter, coatimundi, and black-footed ferret. Nutria has an open season year-round as it is a nonnative invasive species, and they are only found in the Rio Hondo (Chaves and Lincoln counties). It is required for trappers to take a trapper education course before setting any traps.
Hunting Seasons
| Game | Season Begins | Season Ends |
| --- | --- | --- |
| Deer* | Sep 1 2022 | Jan 15 2022 |
| Elk* | Sep 1 2022 | Jan 31 2023 |
| Pronghorn* | Aug 4 2022 | Oct 17 2022 |
| Bighorn Sheep* | Aug 5 2022 | Jan 31 2023 |
| Desert Bighorn Ram* | Aug 5 2022 | Jan 31 2023 |
| Barbary Sheep* | Oct 8 2022 | Mar 31 2023 |
| Oryx* | Jun 1 2022 | Mar 31 2023 |
| Turkey* | Sep 1 2022 | Nov 30 2022 |
| | Apr 8 2022 | May 10 2022 |
| Javelina* | Dec 31 2022 | Mar 31 2023 |
| Bear* | Aug 16 2022 | Dec 15 2022 |
| Cougar | Apr 1 2022 | Mar 31 2023 |
| Quail | Nov 15 2022 | Feb 15 2023 |
| Dusky (Blue) Grouse | Sep 1 2022 | Dec 31 2022 |
| Squirrel (Abert's, Red, Gray and Fox) | Sep 1 2022 | Dec 31 2022 |
| Pheasant | Dec 8 2022 | Dec 11 2022 |
| Eurasian Collared-Dove* | Apr 1 2022 | Mar 31 2023 |
| Mourning and White-winged Dove* | Sep 1 2022 | Jan 1 2023 |
| Band-tailed Pigeon* | Sep 1 2022 | Oct 14 2022 |
| Sandhill Crane* | Oct 20 2022 | Jan 29 2023 |
| Ducks and Coots* | Oct 8 2022 | Jan 31 2023 |
| September Teal Season* | Sep 10 2022 | Sep 18 2022 |
| Common Moorhen* | Sep 10 2022 | Sep 18 2022 |
| Sora and Virginia Rail* | Sep 10 2022 | Sep 18 2022 |
| Snipe* | Oct 8 2022 | Jan 22 2023 |
| Dark Goose* | Oct 17 2022 | Jan 31 2023 |
| Light Goose* | Oct 17 2022 | Jan 31 2023 |
*Hunting dates for this species may vary by zone, method of take, or subspecies of animal. Visit the state's website here to find out more.
Disclaimer: The information provided here is not to be construed as legal advice or acted upon as if it is legal advice: it is provided for informational purposes only. While we strive to provide accurate, up-to-date content, we cannot guarantee the accuracy, completeness, or currency of the information.