Skip to content
Supplies Needed to Clean and Lube an AR-15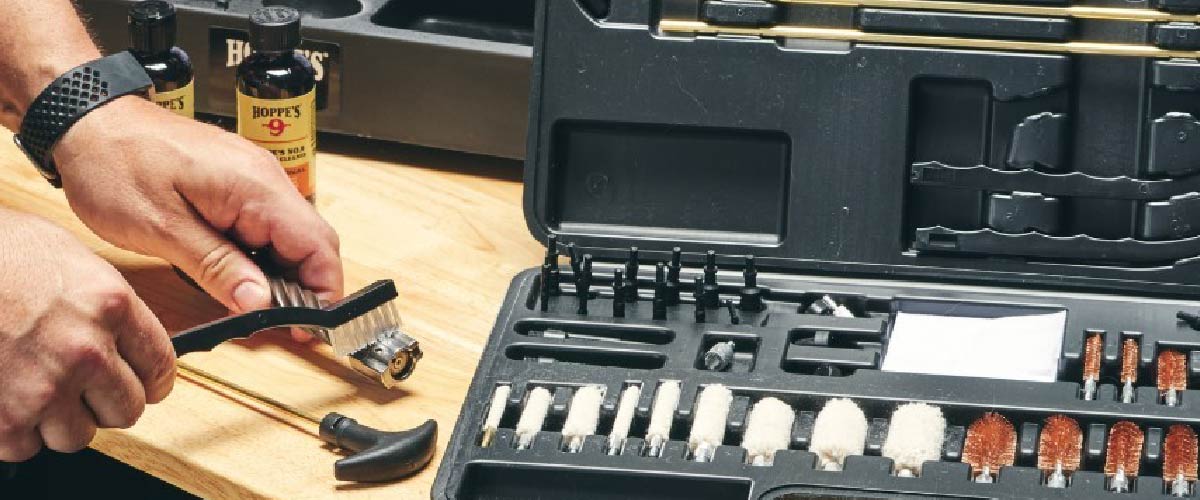 It is very important to regularly clean and lube your AR-15. To do so effectively, you will need some specialized pieces of equipment.
Buying a Cleaning Kit vs Building One
---
If you already own other firearms that you regularly clean, you probably have almost everything you need to clean your AR-15. However, if you don't have these cleaning supplies, you can either buy a rifle cleaning kit or assemble one by purchasing individual cleaning accessories.
Buying a Pre-Made Cleaning Kit
If you don't shoot your AR-15 very often, buying a pre-made cleaning kit is a good idea. A premade kit might come with some pieces that you don't need for your AR-15. However, you will be able to use that same kit to clean any other rifles and shotguns you might own.

Competition shooters and high-volume users may need something a little more specialized than a universal cleaning kit. But, if you don't need extreme precision cleaning for your rifles, a premade kit will work perfectly well.

When buying a kit, make sure that it includes correctly-sized bore snakes and brushes to work with your AR-15. The caliber of the kit needs to match the caliber of your specific firearm.
Building Your Own Custom Kit
More demanding AR-15 owners may choose to build a custom AR-15 cleaning kit. Building your own kit can be a little more expensive than buying one, but the result will be a more efficient cleaning system for your AR-15.

To build your own AR-15 cleaning kit, you will need all of the following items:
CLP (or another cleaning solvent and lubricant)
Bore Brush
Chamber Brush
Cleaning Rod
Cleaning Patches
Bore Snake
Nylon Brush
Cat M4 scraper
CLP
---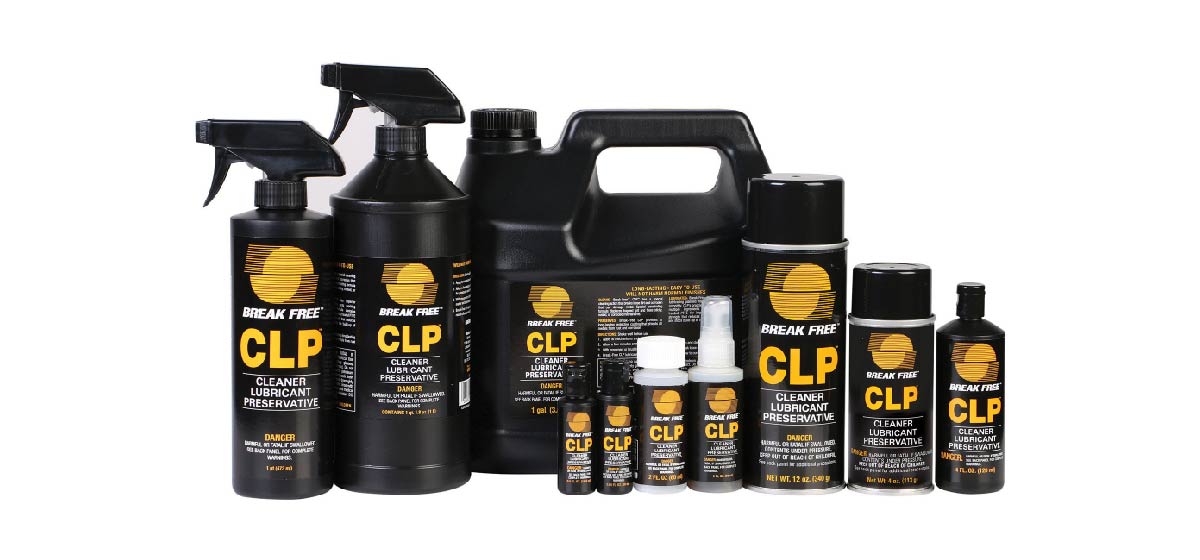 CLP stands for Cleaner, Lubricant, and Protectant. Although the "original" CLP is made by a company called Break-Free, there are many other brands available. CLP will clean your rifle, while also keeping it lubricated and free of rust.

Alternatively, you can buy individual products to clean, lubricate, and protect your AR-15. If you are a high-volume user, these products can do a better job of cleaning stubborn buildup in your firearm. For most people, though, CLP generally works quite well as an all-in-one solution.
Bore Brush
---
A bore brush is simply a round, long brush that is used to clean the inside of your AR-15 barrel.
Chamber Brush
---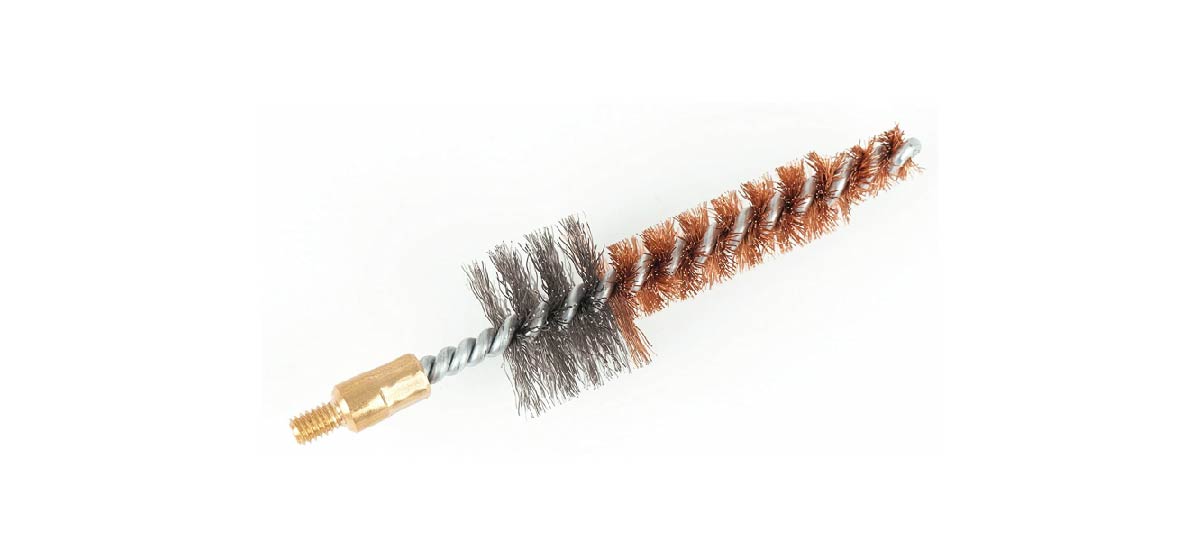 A chamber brush is very similar to a bore brush, except that it is used to clean the chamber of your AR-15. The chamber of a rifle can get particularly messy, so it is important to invest in a high-quality chamber brush.
Cleaning Rod
---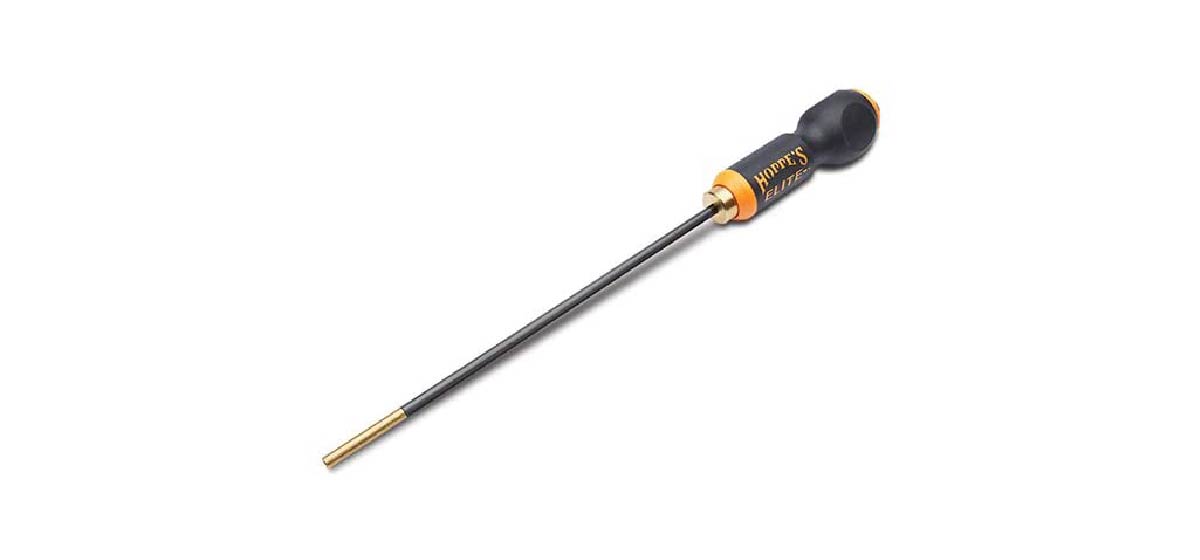 A cleaning rod is required to use your bore and chamber brushes. A cleaning rod is simply a long, metal rod that has a handle on one end and threads on the other end to attach your brushes.
Cleaning Patches
---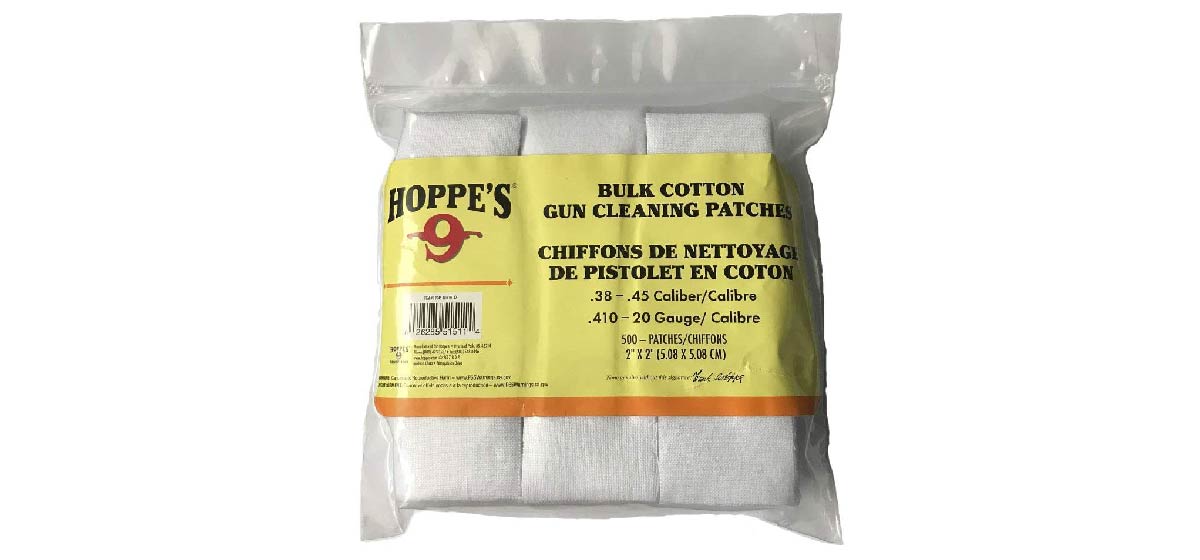 Cleaning patches are small squares of cotton that are used to apply solvent to your firearm.
Bore Snakes
---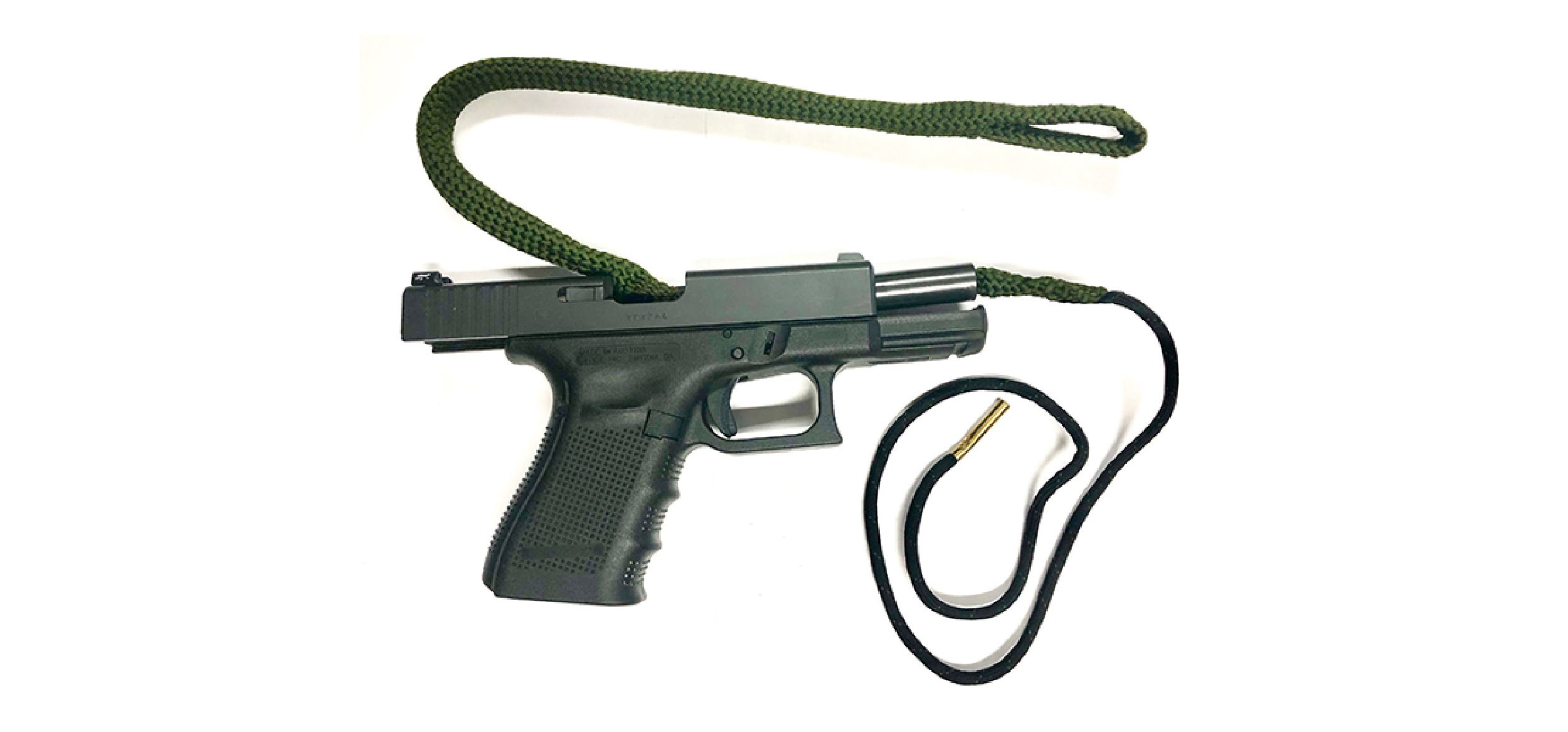 A bore snake is a rope that is pulled through the barrel of your firearm to quickly clean away any buildup. It is not a replacement for your bore brush. Instead, a bore snake should be used on the range or in between full cleanings.

Bore snakes are made to fit a specific caliber, so be sure that you purchase the proper bore snake for your AR-15.
Nylon Brushes
---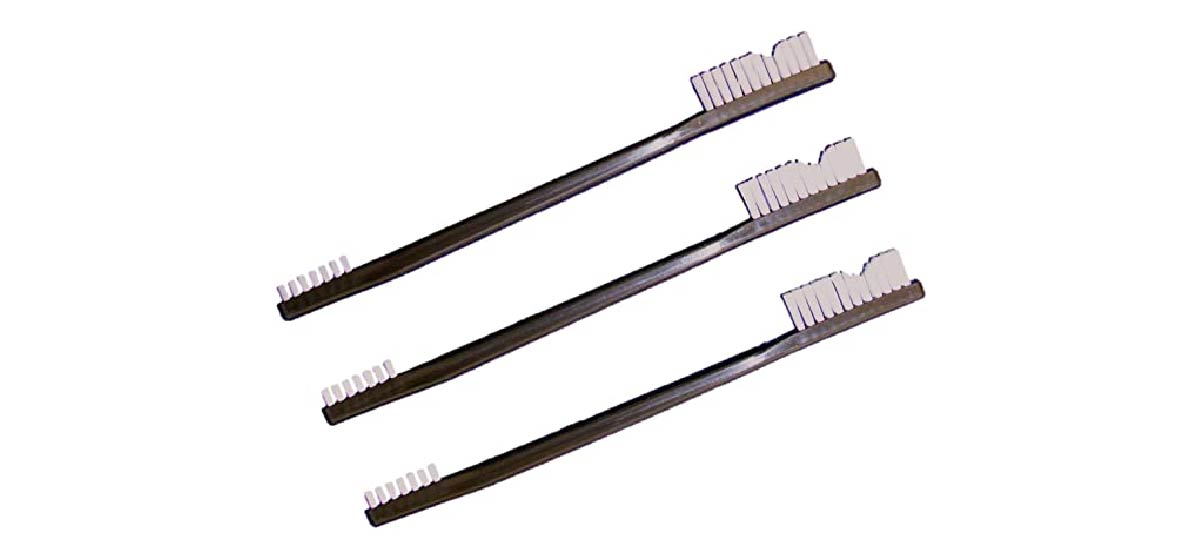 Nylon brushes are used to scrub the various parts of your rifle. Toothbrushes also work well for this purpose.
CAT M4 Scraper
---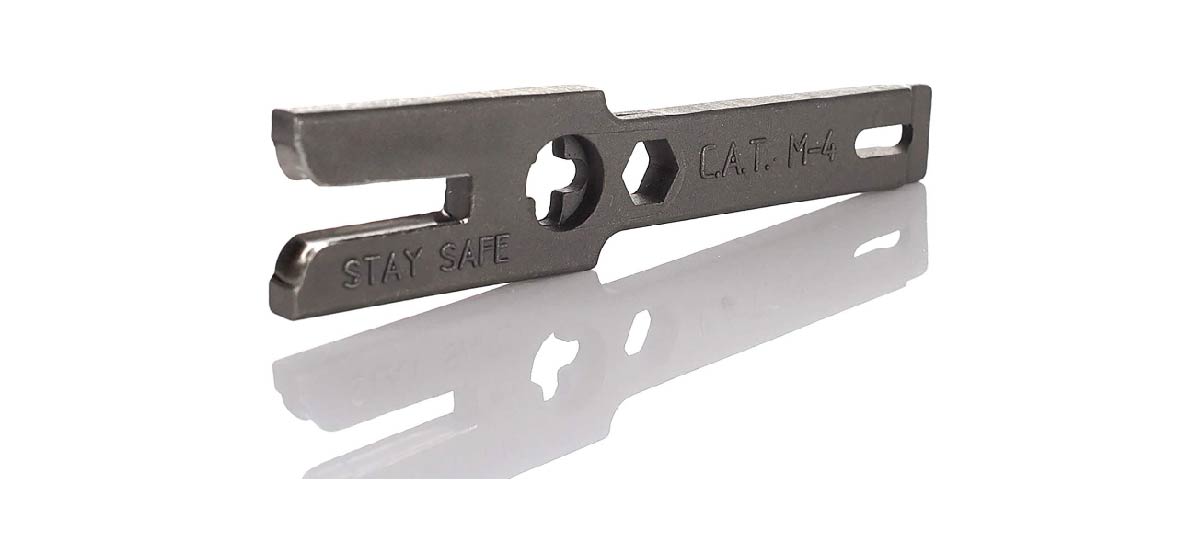 If a nylon brush isn't abrasive enough to remove buildup, a CAT M4 scraper will surely get the job done. CAT M4 scrapers are particularly effective on parts in your bolt carrier group.
AR-15 Lubrication
---
AR-15 firearms run much more smoothly when lubricated. Attempting to fire a dry AR-15 can lead to stoppages and other malfunctions.

Any part of your AR-15 that experiences metal-to-metal contact should be lubricated. If you see shiny metal marks on a part, it should be lubricated. Reference the table below for how much lubricant should be applied to each of your AR-15 parts.
| One Drop of Lubricant | Light Application of Lubricant | Generously Apply Lubricant |
| --- | --- | --- |
| Rear Sight | Buffer Spring | Pivot Pin |
| Forward Assist | Charging Handle | Takedown Pin |
| Dust Cover Pin | Extractor Pin | Carrier Rails |
| Front Sight | Firing Pin | Cam Pin |
| Trigger Guard Pivot Pin | | Bolt Exterior |
| Bolt Catch | | Bolt Lugs |
| Hammer and Trigger Pin | | Gas Rings |
| Magazine Catch | | |
| Ejector | | |