Skip to content
How to Choose Sleeping Bags for Backpacking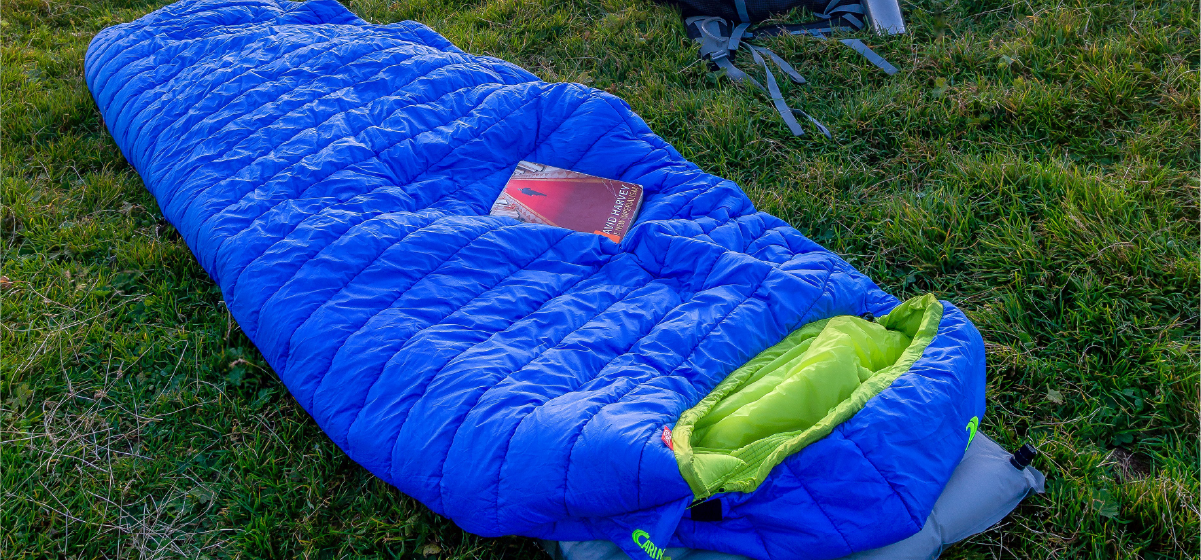 Backpackers are notorious for being borderline obsessive about the warmth-to-weight ratio of their sleeping bags. It's a reasonable obsession, though -- you can't sleep when you're too cold, but too much insulation, and you're stuck with a bag that weighs almost as much as your pack. Even the ultra-efficient, ultralight bags will be one of the heavier items in your pack. With all that said, spending time on choosing the right backpacking sleep system is a pretty good call.
Here are a few factors to consider:
Weight: The type of insulation along with the shape of your bag will have the most impact on the weight of your sleeping bag.
Types of Insulation: Down vs. Synthetic is the main choice here. Each has its own costs and benefits, which we will explain below.
Temperature Rating: We suggest a sleeping bag rated lower than the typical lowest temperatures that you are anticipating experiencing on your trips. Better safe than sorry.
Sleep System: Being comfortable in your sleeping bag depends on a lots of variables. Specifically, the R-value of your sleeping bag -- more on that later.
Features: There are dozens of potential features that a sleeping bag can come with. Consider which features will best serve you.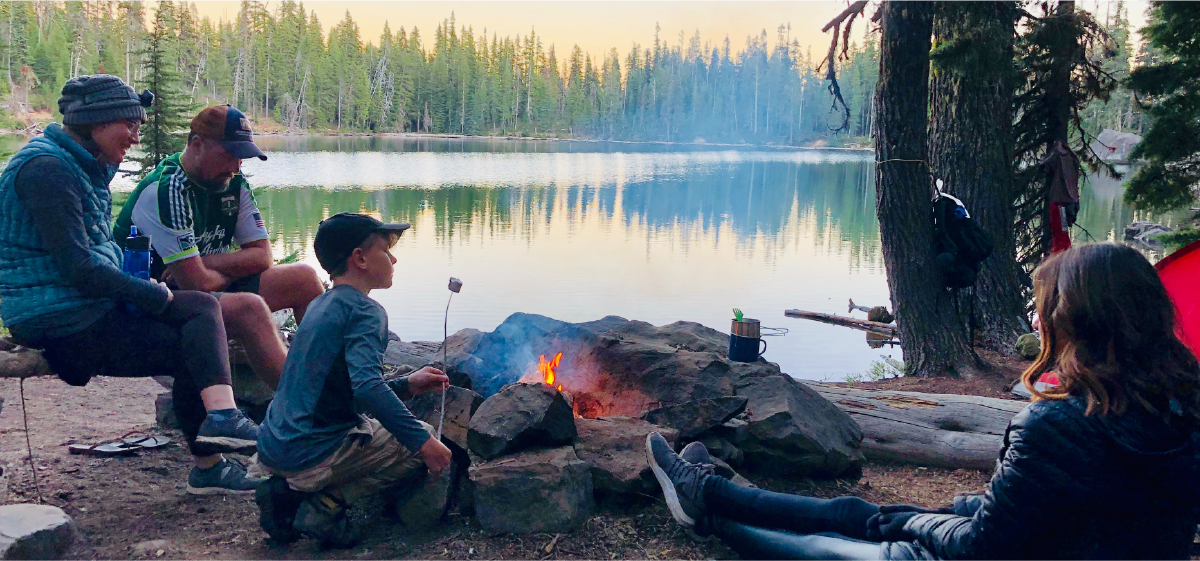 Understanding Sleeping Bag Temperature Ratings
---
To find a sleeping bag's temperature rating, the manufacturer identifies the lowest temperature at which a bag is designed to keep the "average sleeper" comfortably warm. As stated above, we suggest consumers buy sleeping bags that have lower temperature ratings than those they expect to encounter. After all, you can simply open a bag to cool down if your conditions are slightly too warm for your bag.

While having a quick look at ratings is useful, it is also important to learn about the specific terms attached to those ratings. While temperature rating can get fairly complex, below is all you need to know
An "ISO" or "EN" temperature rating means that two sleeping bags can be compared directly from brand to brand. ISO and EN both signify standardized tests performed by the manufacturers. EN is generally the older standard, while ISO is a more updated version of the same tests.
During testing, a bag is assigned both comfort and limit ratings. "Comfort" rating is the lowest comfortable temperature for the "average sleeper". Meanwhile, the "limit" rating is the lowest temperature at which the bag will keep a "warm sleeper" comfortable. You can expect to see comfort tests assigned to women's sleeping bags and limit tests used on men's and unisex bags. If you see that a temperature rating does not include the terms "limit" or "comfort", it is likely not an EN or ISO tested result.
A temperature rating is not a guarantee of warmth. It is a helpful suggestion that aids the customer in comparing bags from company to company. For a more complete assessment of warmth, we'd suggest sleep system data.: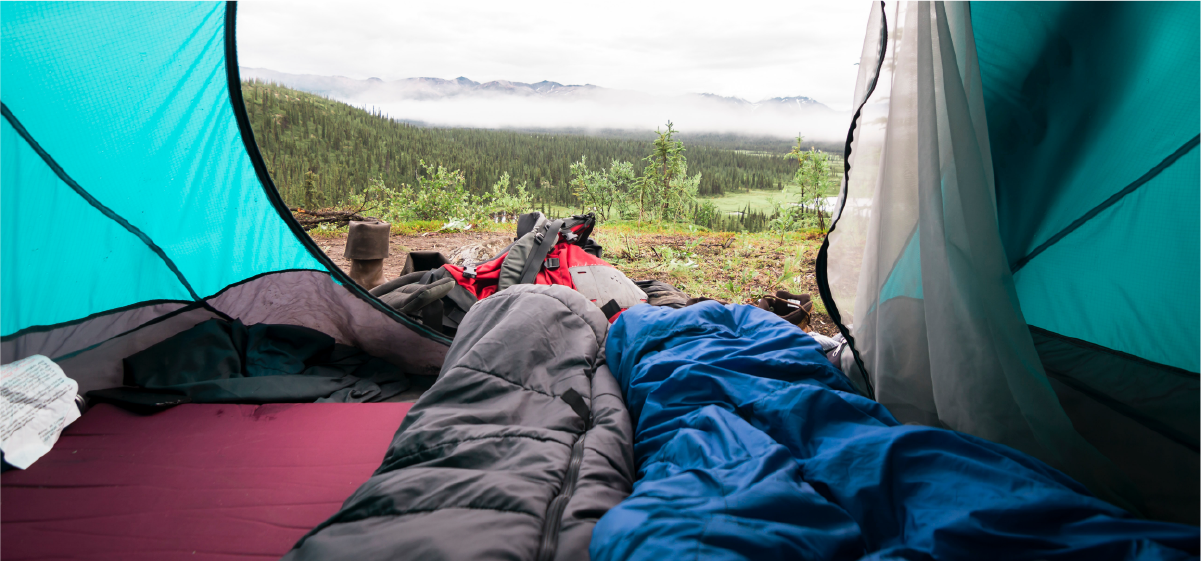 Your Sleep System
---
Your Sleeping Pad and Bag Work Together
There a lot of variables between real-world warmth and the rating listed on your bag. For example, humidity, wind, type of shelter, ground conditions, clothing, and even person preference all play a role. To generally optimize your sleeping experience while backpacking though, you should look to create your ideal sleep system. A sleep system is made of three components: your sleeping bag, your sleeping pad, and your clothing.

For example, pairing a sleeping bag with a less-insulated pad at colder temps might limit the effectiveness of your bag. After all, a sleeping bag's test rating is based on a person wearing long underwear and socks, who is also sleeping on a pad with an R-value of 5.5.

The table below shows the recommended sleep system combinations based on your expected nighttime low, R-Value, and sleeping bag temperature rating.
---
| Conditions | Warm | Cool | Cold | Extreme |
| --- | --- | --- | --- | --- |
| Expected Nighttime Low | 50 °F | 32 °F | 20 °F | 0 °F |
| Pad: R-Value Range | Under 2 | 2 - 3.9 | 4 - 5.4 | 5.5+ |
| Bag: Temperature Rating | 30 °F or lower | 20 °F or lower | 15 °F or lower | 0 °F or lower |
If you're a warm sleeper, use the "lower limit" for the temperature of the bag. If you're a cold sleeper, use its comfort rating.
Your Sleep System
---
Choosing an insulation type is another important step in selecting your ideal sleeping bag. Down and synthetic are the main options.
Down: Lightweight, easy to compress, excels in dry conditions.
Synthetic: Quick-drying, insulates when wet, non-allergenic
went into the construction of insulation between your bag's liner and its inner shell. Synthetic insulation usually uses quilted, offset quilted, and/or shingled construction. Down bags more often use a wide variety of baffled constructions. The ultimate idea is to get an even distribution of insulation around your body, with no cold spots.

Below are some more considerations when choosing the type of insulation you want.
Down insulation: More expensive on average than synthetic insulations, down is sought after because it's lighter and more compressible. In addition, down fill is more durable than a synthetic fill, which means it retains a more consistent level of warmth for longer period of time (decades, if properly cared for). Here are a few common questions when considering down insulation:
Fill Power - Fill power essentially indicates the quality of down. The higher the number, the more warmth generated for its weight. The most expensive down bags, which are intended for extreme cold, have higher fill powers (around 800).
Water-Resistant Down Insulation - Because down loses insulating efficiency when wet, most down sleeping bags also feature a water-repelling treatment.
Responsible down - Down is a by-product of the meat industry, so bag makers have taken steps to ensure the humane treatment of animals which provide down. Look for RDS (Responsible Down Standard) and TDS (global Traceable Down Standard) designations.
Synthetic insulation is able to offer solid performance at a price that is cheaper than down. It also continues to insulate when wet, which makes it the ideal insulation for damp climates. While synthetic insulation is available in a variety of brands, there is no widely adopted spec for synthetic insulation. To compare synthetics, we suggest looking at ISO/EN ratings.
Down/Synthetic Blends: It is increasingly common for bags to be designed with synthetic insulation on the bottom and down on the top. If the bag is rolled, though, this design loses its advantage.
Down/Synthetic Blends: It is increasingly common for bags to be designed with synthetic insulation on the bottom and down on the top. If the bag is rolled, though, this design loses its advantage.

If the packed size of your sleeping bag in its stuff sack is the main concern, insulation is the #1 factor that you should look at. "Compressed Volume" is a handy spec for this.
Understanding Sleeping Bag Weight
---
In determining the weight of the sleeping bag, insulation and shape are the two largest factors. Advanced insulations like high-fill-power downs deliver greater warmth for less weight than less efficient fill options. You should always compare similarly-temperature-rated bags when comparing bag weights because a sleeping bag will require more insulation to get to a lower temperature rating.
Insulation fill weight: When you're carrying a bag long distances, it's going to be the overall bag weight that matters. Insulation fill weight tells you only the total weight of the insulation that is in the bag. It can be used as a general indicator of bag warmth -- after all, more fill in a bag down make it warmer. But the temperature rating of a bag is a more reliable indicator of the bag's warmth.
How Shape Affects Weight
---
A bag with a sleek shape and a snug fit will be much lighter than a roomier bag, simply because less fabric is present. Bags generally come in three basic shapes:
Mummy: The mummy bag bag has a slim cut with a contoured hood that is closeable for enhanced warmth. The slim cut boosts warmth and reduces weight. The fit of a mummy bag is snug -- if you roll over, the bag will roll with you.
Semi-rectangular: Some people refer to the semi-rectangular sleeping bag as a 'modified mummy'. The semi-rectangular designation is used to cover a variety of shapes that balance warmth and roominess.
Rectangular: This shape sacrifices warmth for extra roominess. The rectangular sleeping bag is one of the more traditional shapes.
How sleeping bag shape affects warmth: Sleeping bags retain the heat that is produced by your body. This heat can sufficiently warm up a small space, like the one produced by sleek and snug mummy-style bags. Roomy bags will not get quite as warm.
How to Get the Best Sleeping Bag Fit
---
The dimensions of a certain shape of sleeping bag can vary widely from brand to brand. Like shoe brands, different sleeping bag brands have different fits. If you can, we suggest 'trying on' bags at a local store.

Sleeping bags come in a variety of sizes:
Adult sleeping bags: These are available in regular and long sizes. Occasionally, you might also find these in short sizes. If your height is close to the upper end of a size's 'fits up to' measurement, we suggest going one size up. However, if you choose the smaller of the two sizes, you may save some weight and stay a little bit warmer.
Women's sleeping bags: These are typically shorter and narrower at the shoulders, and are engineered to fit the 'average woman's' shape over men's or a unisex style bag.

Kids' sleeping bags: Basically, kids' sleeping bags are just shorter and smaller variations of the adult models. ISO and EN testing can't be done on these bags, but many brands still provide estimated temperature ratings.
Additional Sleeping Bag Features
---
Sleeping bag hood: Hoods offer additional warmth when cinched in tightly around the sleeper's head. You may find differentiated drawcords on some bags, which feature different thicknesses. This way, users can easily determine which cord adjusts your neck fit and which adjusts your hood opening.
Draft-blocking features: To prevent warm air from escaping, some bags feature draft tubes that run the length of the bag. Yokes can be found at the top of the bag which will also prevent warm air from escaping.
Anti-snag zipper: Snagging your zipper isn't just annoying -- it causes unneeded wear and tear. To prevent this, some bags feature shields around the zipper with a guard along its full length. Other bags may come with a zipper cover.
Left or right zip: This only matters if you are a couple looking to zip two bags together. One person will need a left-hand zip bag and the other will need a right-hand zip bag. They must also be the same type of zipper. If a brand makes the same bag in men's and women's varieties, the men's will generally be a left zip and the women's will be a right zip. You can also simply buy double bags which are specifically designed for two sleepers.
Stash pocket: Often found on the chest panel of the bag, a stash pocket is useful for keeping small personal items.
Sleeping pad compatibility: On some newer bags, the bottom insulation is replaced with a sleeve that fits a sleeping pad (typically sold separately). Pad loops also allow you to use straps to connect a sleeping pad to your bag.
Pillow pocket: This clever feature is a pocket in which users can stuff clothes to create a sort of pillow. This isn't a must-have -- you can simply bring a pillow from home.
Sleeping bag fabric: Backpacking bags are usually made with ripstop nylon or polyester. These shell fabrics are often treated with a durable water repellent finish that prevents water from soaking through to dampen or damage the filling. Meanwhile, lining fabrics feature a brushed texture for added softness.
Sleeping Bag Accessories
---
Sleeping bag fabric: Many sleeping bags on the market will come with a stuff sack that allows you to compress your bag down for quick storage and transportation.
Storage sack: Leaving your bag in a stuff sack for too long will damage the fill and impede its insulation ability. So, a lot of bags come with included large mesh or cotton storage sacks for long-term storage
Sleeping bag liner: A soft sleeping bag liner minimizes wear and will help to keep your bag clean. Liners also provide a bit of extra warmth, which gives your bag some extra versatility.