Skip to content
Skip to navigation menu
Gerber Myth Hatchet
ID
1394573
by Gerber
$44.99
Gerber Myth Hatchet - The Myth Hatchet is a compact hatchet designed to deliver time and time consistent precision cuts.
1394573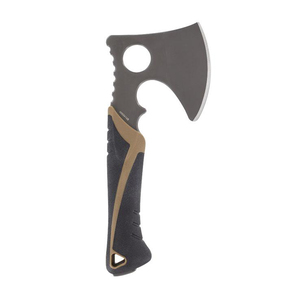 Gerber Myth Hatchet
by Gerber

Overview
Overview
Gerber Myth Hatchet - Designed to be both a field dressing and kindling producing machine the Gerber Myth Hatchet is a must have for all hunters. The Myth Hatchet's cleverly engineered rubber handle, developed expressly for a grippy but not sticky hold, keeps to its Myth family tradition of design for professional hunters and guides.
Overall Length: 8.5"
Blade Length: 3.5"
Weight: 14.6 oz.