Skip to content
Skip to navigation menu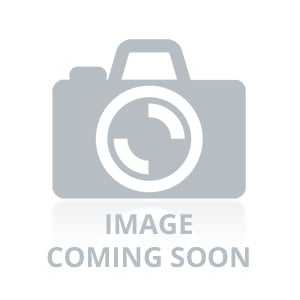 Leupold VX-3i 4.5-14mm Rifle Scope
From
$499.99
Leupold VX-3i 4.5-14mm Rifle Scope - Let the VX-3i 4.5-14x40 help you reach out further without adding ounces. With a magnification range that's great for any situation, you're guaranteed to have the right tool for the job. What do hunters want most in a scope? Plain and simple; outstanding performance in low-light conditions and an incredibly tough, lightweight design. The VX-3i delivers this and more. Our Twilight Max Light Management System lets you see details others can't in those crucial low-light situations at the beginning and the end of the day. Everything we put into the VX-3i is there to help you tag out. Each scope design has to survive 5,000 impacts on the Punisher, Leupold's recoil simulation machine. The force of each impact is 3x the recoil of a .308 rifle. If the scope doesn't perform in any way during the tests, we make adjustments to the design and test it again. Rear focal plane reticles remain fine and minimally cover the target at high power.  Subtensions change with zoom, allowing tuning of ballistic reticles.   Disperses recoil energy for unrivaled durability and performance with ultra-lightweight construction Absolute waterproof and fogproof integrity means it's ready to perform in the field, in all conditions. A field functional and durable bikini-style lens cover is included for excellent lens protection both in the field and while in storage. A versatile 3:1 zoom ratio erector system that is ideal for a wide range of situations. Ultra-lightweight 1-inch maintube provides weight savings, durability, and a classic look See more in less light with Twilight Max Light Management System: Adds up to 20 extra minutes of shooting light Eliminates 85% more glare-producing stray light than competitors Premium edge-to-edge lens clarity
p230045
Overview
Leupold VX-3i 4.5-14mm Rifle Scope - Let the VX-3i 4.5-14x40 help you reach out further without adding ounces. With a magnification range that's great for any situation, you're guaranteed to have the right tool for the job.
What do hunters want most in a scope? Plain and simple; outstanding performance in low-light conditions and an incredibly tough, lightweight design. The VX-3i delivers this and more. Our Twilight Max Light Management System lets you see details others can't in those crucial low-light situations at the beginning and the end of the day. Everything we put into the VX-3i is there to help you tag out.
Each scope design has to survive 5,000 impacts on the Punisher, Leupold's recoil simulation machine. The force of each impact is 3x the recoil of a .308 rifle. If the scope doesn't perform in any way during the tests, we make adjustments to the design and test it again.
Rear focal plane reticles remain fine and minimally cover the target at high power.  Subtensions change with zoom, allowing tuning of ballistic reticles.  
Disperses recoil energy for unrivaled durability and performance with ultra-lightweight construction
Absolute waterproof and fogproof integrity means it's ready to perform in the field, in all conditions.
A field functional and durable bikini-style lens cover is included for excellent lens protection both in the field and while in storage.
A versatile 3:1 zoom ratio erector system that is ideal for a wide range of situations.
Ultra-lightweight 1-inch maintube provides weight savings, durability, and a classic look
See more in less light with Twilight Max Light Management System:
Adds up to 20 extra minutes of shooting light
Eliminates 85% more glare-producing stray light than competitors
Premium edge-to-edge lens clarity
Specifications
Please choose a variant above.
Notify Me When In Stock
You are tracking this product.
You have removed this product alert
Thank You,
An error occurred processing your request. Please try again later.
Please enter a valid email