Skip to content
Skip to navigation menu
Off The Grid DVD
ID
1287948
by Anglers Book Supply
$21.99
Off The Grid DVD - Shot in Mexico, Alaska, British Columbia, Montana, Wyoming, Colorado, Florida, NW territories of Canada and a few surprise locations. This fly fishing film is about places that are off the beaten path.
1287948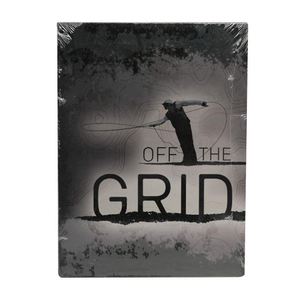 Off The Grid DVD
by Anglers Book Supply

Overview
Overview
Off The Grid DVD -Two years on the road filming in an assortment of locations around the world. All of the films are connected by a common theme: there are places that, for our crew, were out of the ordinary. We basically tried to avoid as many of the "Big Name" waters, hatches and fishing grounds as we could. We do visit a few regions that are by non means off the beaten path, but try to show them in a different light. All said and done the DVD boasts over two hours of fly fishing content - almost too much fish for the non-diehard.
171 mins
Mexico, Alaska, British Columbia, Montana, Wyoming, Colorado, Florida, NW territories of Canada and a few surprise locations