Skip to content
---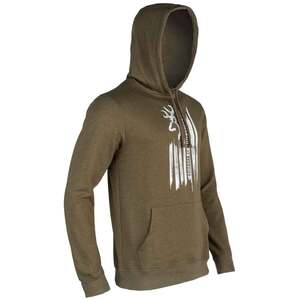 ---
---
About Browning
In 1805, John Browning designed and built a single-shot rifle unlike any other. Throughout his life, he would design over one hundred other groundbreaking firearms and weapons for civilian and military use alike. Today, Browning is seen as one of the most influential and significant brands in modern gun design. With this legacy in mind, Browning maintains its spirit of unrelenting innovation and invention, and has cemented its place as "The Best There Is" amongst marksmen, hunters, and outdoors enthusiasts. With each generation of Browning-engineered products, the brand adds further groundbreaking success to the legacy of John Browning, creating an industry-standard for marksmen and outdoor enthusiasts worldwide. Today, Browning is headquartered in Morgan County, Utah, the same place where John Browning was born and raised over 200 years ago. This unwavering dedication to tradition has made Browning into a #1 choice for sportsmen looking for a timeless, reliable, and high-quality firearm or lifestyle tool.
Browning is most known for its world-class rifles like the innovative Browning X-Bolt and the time-tested Browning SA-22. Browning also creates industry-standard shotguns, which are some of the most reliable and well-built firearms on the market today. In addition to its larger firearms, the brand offers both rimfire and centerfire pistols. For all these firearms, Browning manufactures a full range of high-quality ammunition. To keep your Browning products safe and secure, Browning now offers customizable, industry-leading gun safes. In recent decades, Browning has expanded beyond its beginnings within the firearms world, now manufacturing a full line of outdoors and lifestyle products. This includes versatile tents and sleeping bags for hunting and camping, as well as clothing, apparel, and accessories for everyday functionality. In addition to its firearms and outdoor equipment, Browning brings over half a century of knifemaking experience to its full line of fixed-blade and folding knives.
Top Browning Products Include:
When it comes to outdoor enthusiasts, sportsmen, and marksmen across America, Browning products set the standard. At Sportsman's Warehouse, you'll find a comprehensive selection of quality Browning products at the lowest prices available. From firearms and gun safes, to camping gear and lifestyle products, Sportsman's Warehouse offers the full range of Browning-engineered products. As a premier Browning Vendor, we're proud to offer Browning products at unbeatable prices, accompanied by outstanding customer service.