Skip to content
Best Semi-Automatic Shotguns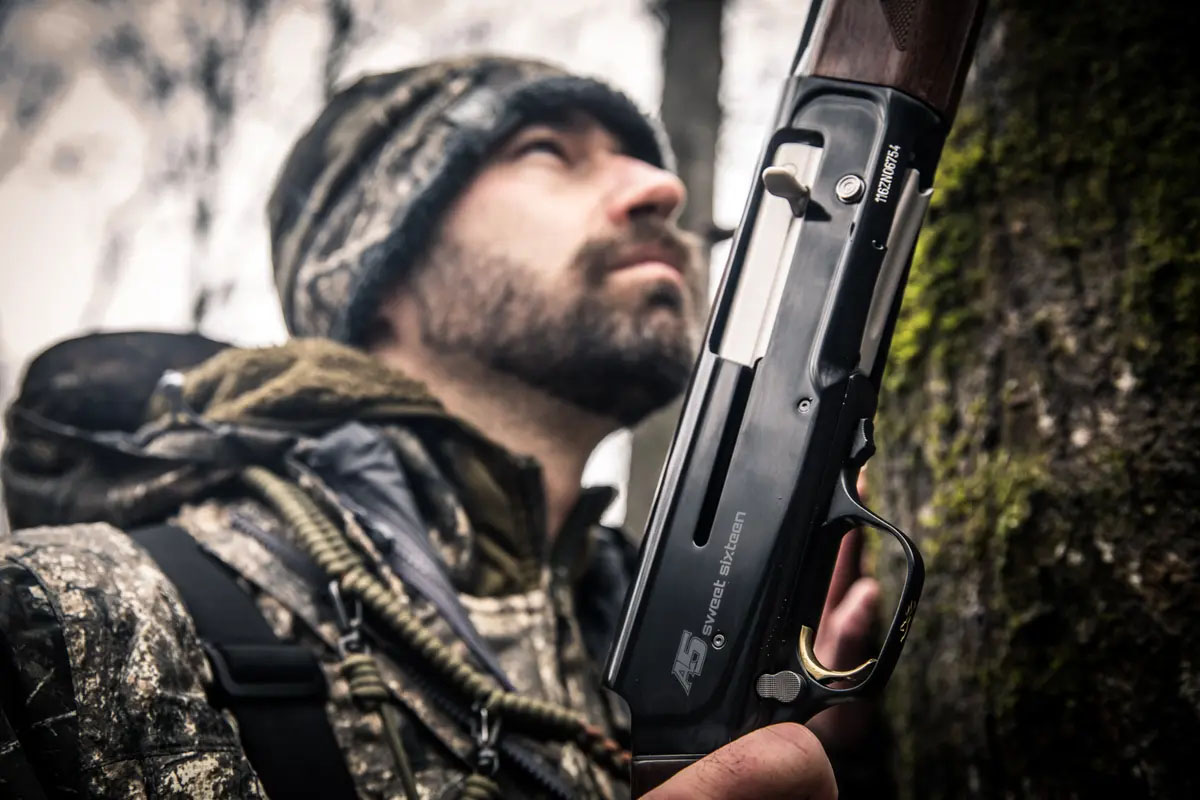 Overview
Semi-automatic shotguns can fire upwards of a half-dozen rounds in just a few seconds. Most firearms enthusiasts have probably used break-action and pump-action shotguns, thanks to their reliability, effectiveness, and relative ease of use. The modern semi-automatic is just as durable as these models, and brings a new level of speed to the shotgun.
Shotguns are versatile firearms and serve as the beginning point for many lifelong shooting enthusiasts. They are excellent options for firearms training, home defense, and hunting. Around the world, shotguns even see use in many modern military forces. Given all of this, it is no surprise that semi-automatic shotguns have become so popular in recent years.
Today, we're going to look at the benefits of semi-automatic shotguns. We will also discuss how to choose one that suits your needs.
History of Semi-Automatic Shotguns
The Browning Auto-5 is generally considered to be the first semi-automatic shotgun. In fact, it is the firearm on which all modern semi-automatic shotguns are based. Despite being a very unreliable firearm when it was first released, the Browning Auto-5 would eventually revolutionize the shotgun industry.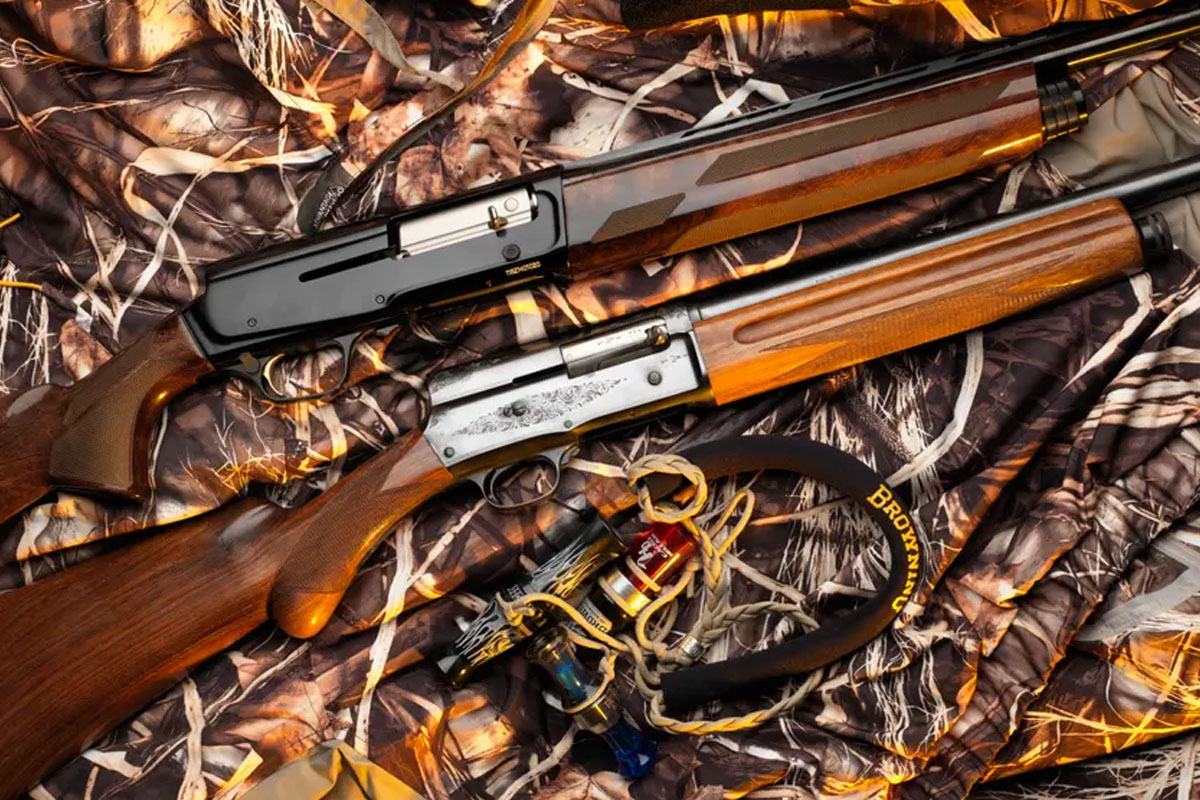 It took some time for Browning to develop the Auto-5 into a reliable high-performance firearm. But when they did, it garnered worldwide attention from both public and military markets. The ability to fire repeated rounds of 12-gauge buckshot uninterrupted was quickly recognized as a very useful tool for hunting, target shooting, or trench warfare.
The modern Auto-5, like many semi-automatic shotguns, is a recoil-operated firearm. This is a clever design in which the gun uses the energy from its own recoil to eject the used shell and load a new one into the chamber.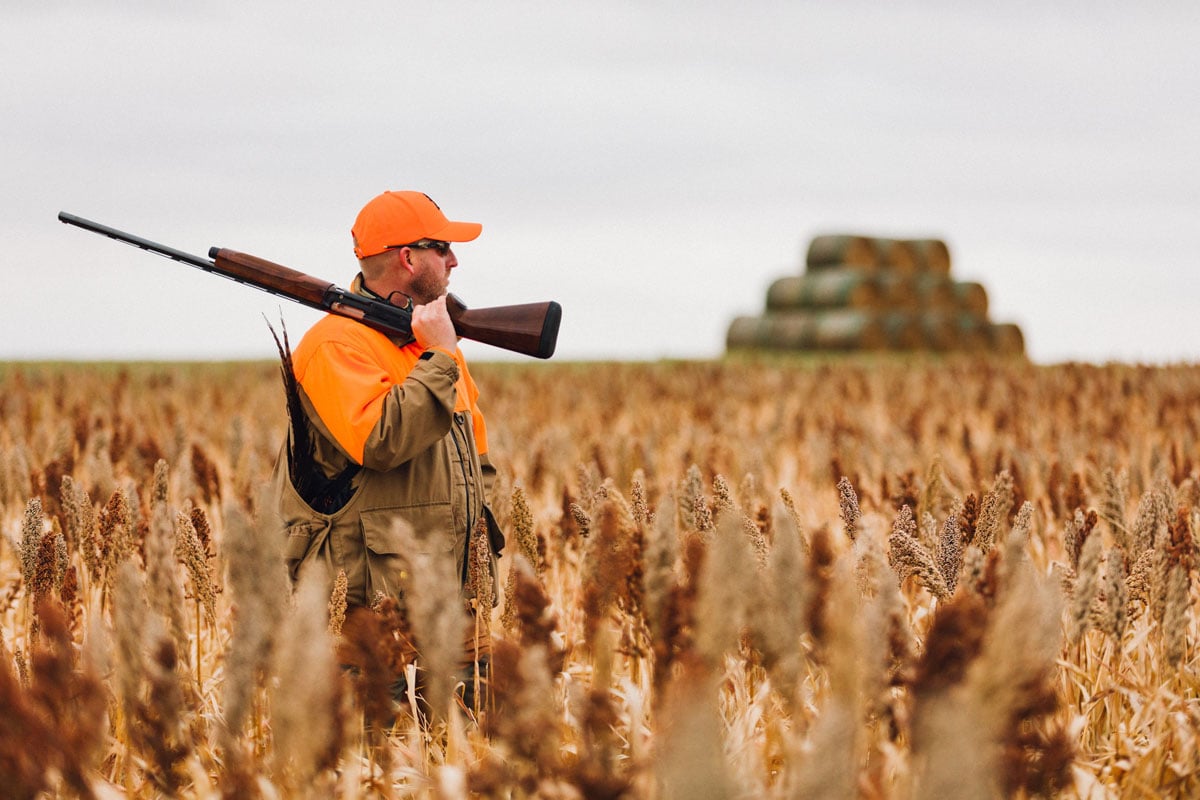 Until recently, there were only a few reputable firearms manufacturers that offered semi-automatic shotguns. Large companies like Browning, Mossberg, and Remington produced them in limited quantities, but found little success in the market.
However, the demand for semi-automatic shotguns has risen significantly. Alongside this, the quality of available semi-automatic shotguns has also increased. Today, there are high-quality semi-automatic shotguns available at a range of different budgets.
How Do Semi-Automatic Shotguns Work?
Traditional pump action shotguns use a spring-loaded mechanism to simultaneously eject a cartridge and load a new one each time the user cocks the gun.
A semi-automatic shotgun is able to accomplish this automatically through one of two ways: a gas system similar to the AR-15 platform, or through a recoil-powered system. Both gas and recoil powered shotguns use energy to reload the chamber, but their exact methods differ slightly.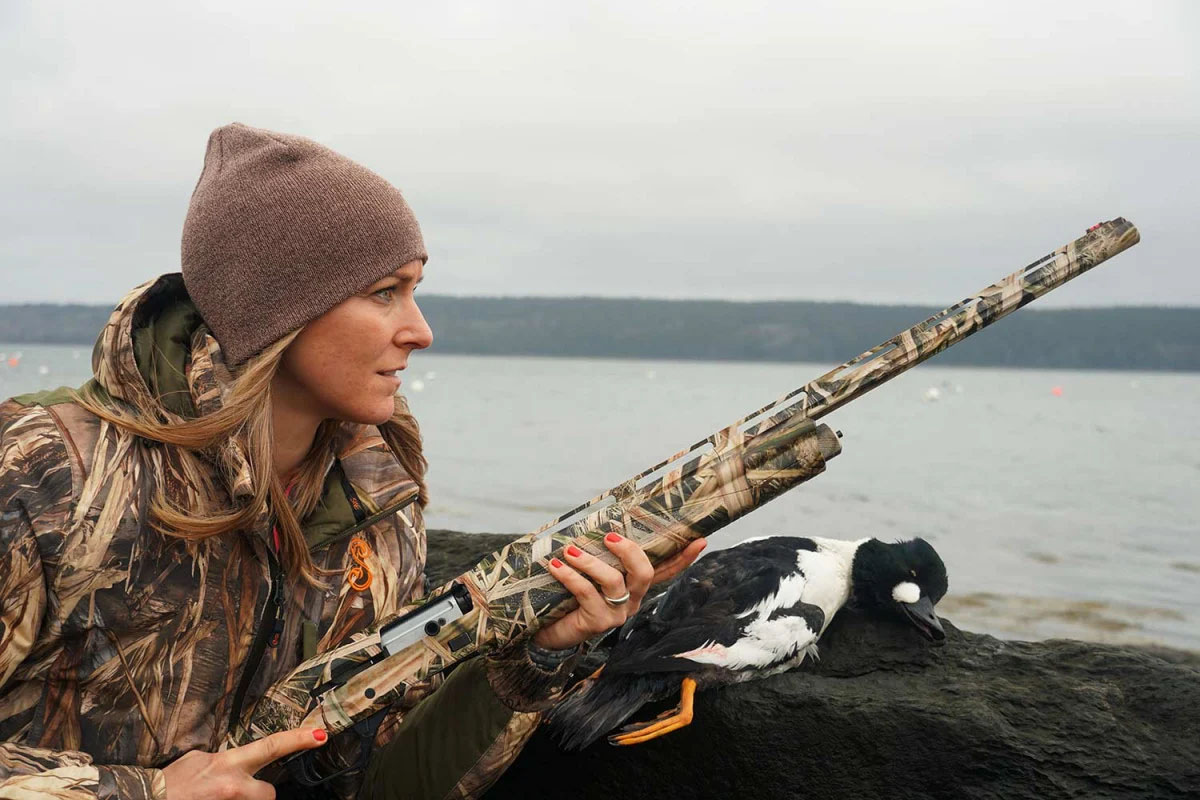 Check Price
After firing, high pressure gas is released from the shotgun. Gas-powered shotguns use this to cycle ammo. Meanwhile, recoil-operated shotguns utilize the firearm's kinetic energy for reloading. The gas operated method has always been popular in various automatic and semi-automatic firearms, while recoil-operated reloading has been traditionally favored specifically in shotguns.
Pros & Cons of Semi-Automatic Shotguns
When determining whether a semi-automatic shotgun is right for you, it's important to understand the advantages and disadvantages of this particular firearm.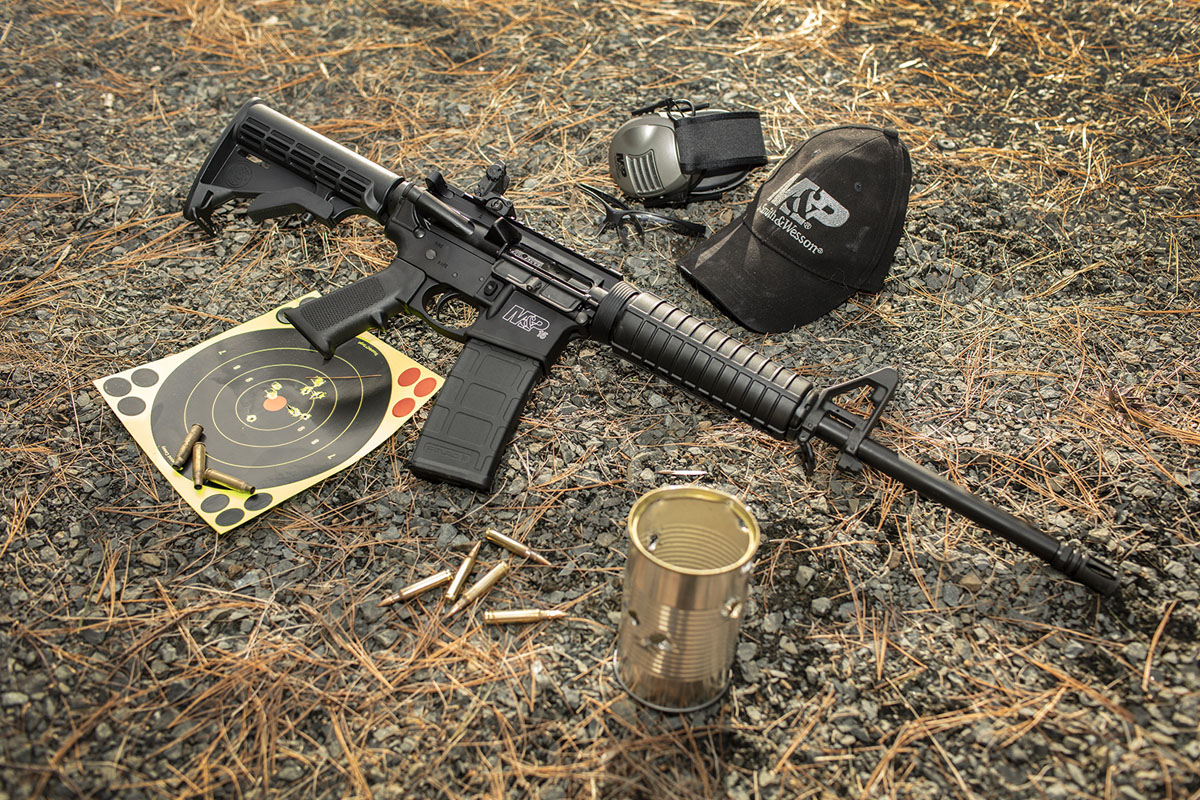 Check Price
Ultimately, the choice of which platform is right depending on your needs, experience, budget, and shooting ability.
What Are Semi-Automatic Shotguns Used For?
The ideal shotgun depends on your personal needs. You may need a simple, workhorse-style firearm that is less likely to fail, or you may have use for high accuracy and a very fast rate of fire.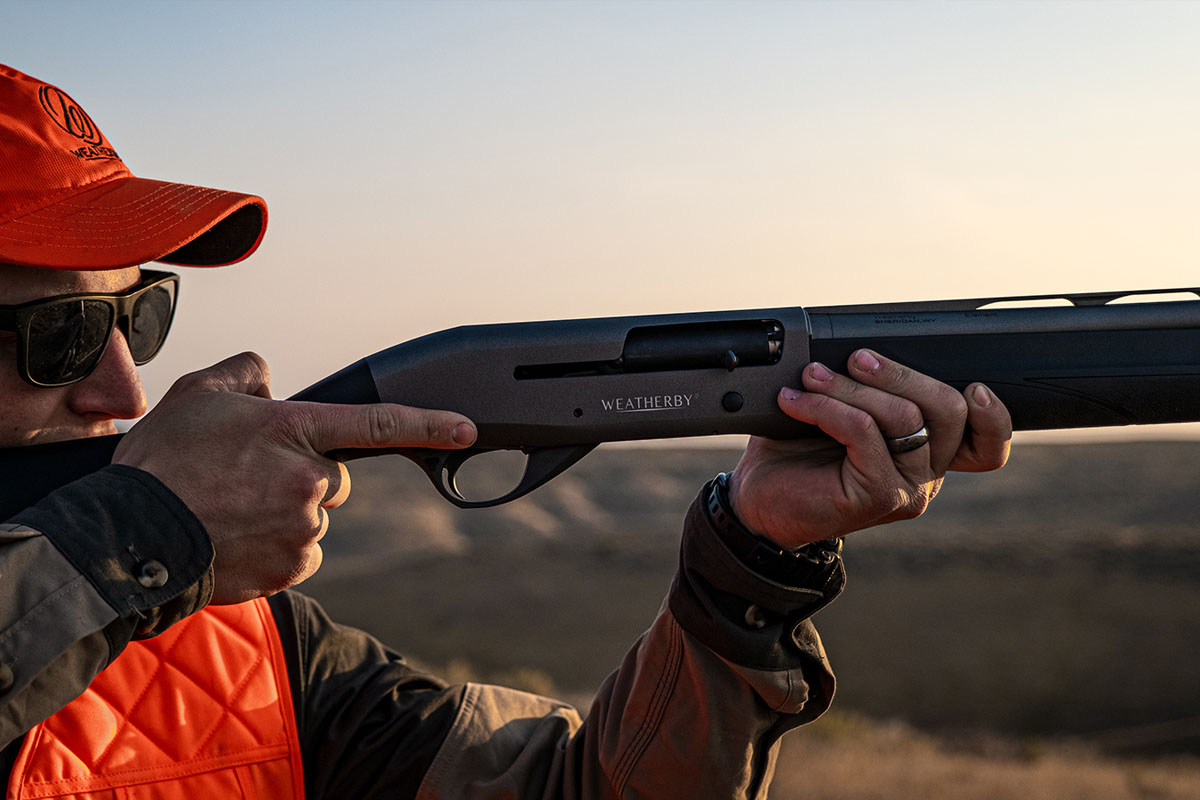 Check Price
As a rule of thumb, we recommend semi-automatic shotguns for sport shooting, trap shooting, and tactical scenarios. Meanwhile, pump action shotguns provide a dependable, cost-effective firing experience, making them a popular choice for home defense.
Semi-Automatic shotguns are best for:
Sport shooting
Trap shooting
Tactical scenarios
Other applications where high accuracy and very fast rate of fire are key
Are Semi-Automatic Shotguns Good for New Gun Owners?
Semi-automatic shotguns are very easy to use, even for entry-level shooters.
Operating a semi-automatic shotgun is much simpler than using a manually operated shotgun.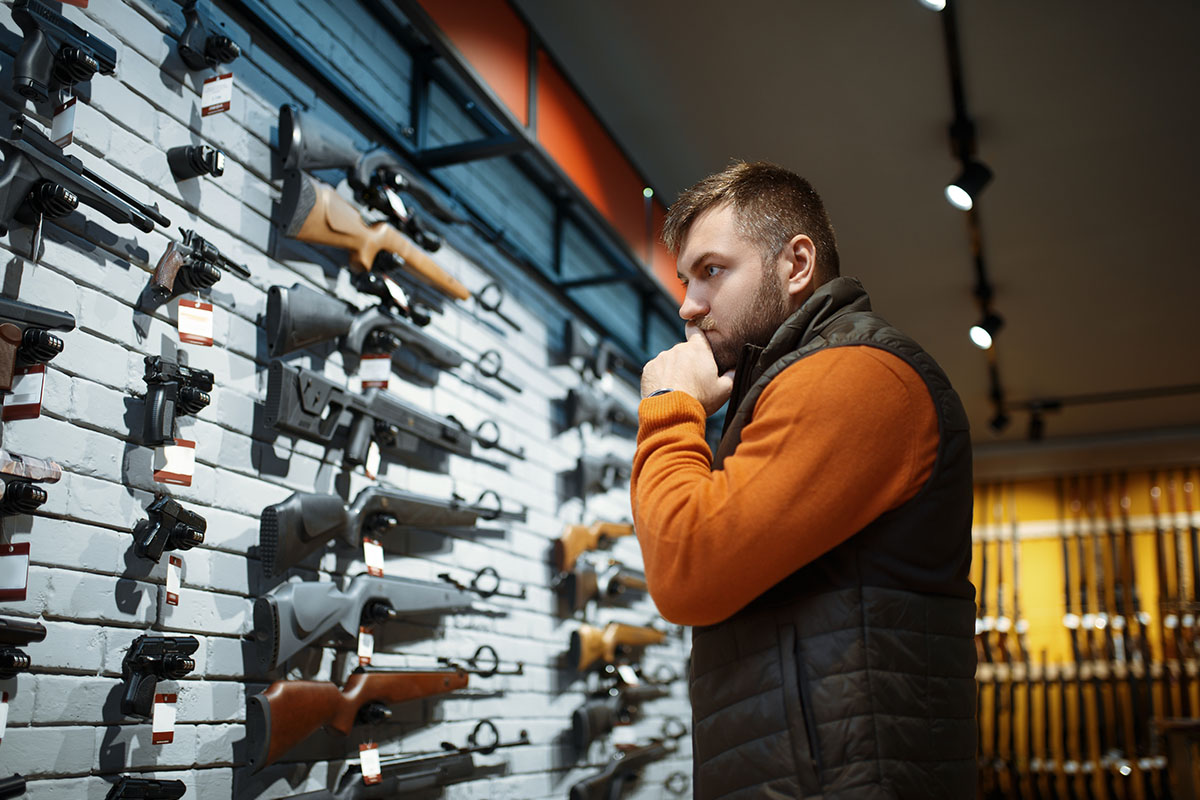 Here's how shooting a semi-automatic shotgun works:
Charge the shotgun with the charging handle
This causes the gun to fire until it is empty
When empty, the bolt locks at the rear
This gives the shooter a clear indication that ammunition is out
On the other hand, pump-action shotguns provide no immediate feedback to indicate that your shotgun is empty. The user must mentally count the rounds or listen for the click of an empty chamber.
Be sure to thoroughly read the firearm's included manual to understand the proper care and cleaning instructions, as well as the malfunction clearing procedure. This manual should also indicate the manufacturer's suggested ammunition.
Best Semi-Automatic Shotguns
Of course, the word "best" is highly subjective. However, the following shotguns are fantastic semi-automatic options that are well-suited to a variety of applications.

This 12-gauge, gas-powered shotgun was designed with the shooting experience in mind. The Remington Versa Max Synthetic Semi-Auto Shotgun provides consistent, error-free cycling, reduced recoil, and low-maintenance operation. This shotgun also uses Versaport technology, which regulates the firearm's gas pressure based on the length of the shotgun shell. All-in-all, the Remington Versa Max is a well-rounded and versatile shotgun that can handle virtually any task.
Remington VERSA MAX Synthetic specs and features:
Fiber optic sights
5 included chokes (Pro Bore)
12 gauge 2 3/4″, 3″, or 3 1/2″
Left handed option
Synthetic black stock or camo dipped over molds
Smoothbore or rifled barrel options
26 or 28″ barrel options (TriNyte coated)
Shell release located at upper front of trigger
Variable cheek high inserts
Nickel Teflon plated internal components
The Versa Max is one of the best semi-automatic shotguns because:
It's much less expensive than comparable guns like the Beretta 1310 Comp and Bennelli M2
It's one of the most reliable semi-auto shotguns, even with cheap target loads
Due to its gas action, it's relative soft shoot when compared with other shotguns

The Stoeger M3500 is an inertia-driven shotgun that is well-suited to any kind of hunting. It especially excels with waterfowl, turkey, and upland game birds. The M3500 can also be used effectively on deer with the proper choke.
The M3500 offers a ribbed barrel in three different lengths with fully interchangeable chokes. A shim kit extends the stock slightly, and the gun comes fitted with fiber optic sights. The Stoeger M3500 also comes at an economical price tag of under $900, providing a whole lot of bang for your buck.

This gas-operated shotgun is available in 12, 20, and 28-gauge options. This autoloading firearm is both reliable and fun to shoot. It also comes with a very affordable price tag, making it one of the best value shotguns on our list.
The SA-08 is a lightweight gun as well, at only 6 lbs. in its compact version. Its lightweight form factor makes the SA-08 very popular amongst waterfowl hunters and clay pigeon shooters. The SA-08 is also an aesthetically pleasing gun, featuring an engraved Weatherby logo and walnut stock.
Some shooters may have reservations about Turkish guns, but the Weatherby SA-08 is an economical and effective shotgun that is enjoyable for shooters of all experience levels.

It would be difficult to make a list of semi-automatic shotguns without including the Browning A5. This firearm was the first semi-automatic shotgun available to mass-market consumers. Since its introduction, the A5 has been updated to be one of the best semi-automatic shotguns on the market.
This recoil operated semi-automatic shotgun is built on modern technology, but keeps the Heritage appearance of the original A5. It has a Kinematic Drive Recoil system, which automatically adapts to light or heavy loads. This lightweight gun is an excellent take on the time-tested Browning A5, and is an ideal shotgun for hunters and target shooters alike.
Modern semi-automatic shotguns like the A5 are extremely reliable and are very unlikely to fail in high-stress situations. Many people choose pump-action shotguns for home defense scenarios, but with they do run the risk of short-stroking and creating a jam. When defending your home and your family, you do not want to be concerned with a potentially jammed shotgun.
We would trust the A5 (and the other shotguns on this list) with our lives. We feel more than comfortable recommending them to you for the most important possible purpose: protecting yourself and your loved ones.

The Mossberg 930 shotgun is an affordable and easy-to-use firearm for game hunting, but it is also popular as a home defense solution.
The 930 is gas-powered, and the field model has a 4 + 1 shell capacity. It features an Accu-Set choke and a Mossy Oak finish. This shotgun may not come with many bells and whistles, but it is an extremely functional hunting firearm. The 930 is also very affordable, with a price tag under $600.

This tactical, gas-powered semi-automatic shotgun is an affordable and robust solution for home defense applications. It features a fixed stock with an integrated pistol grip, and a soft rubber butt pad for increased recoil absorption. With adjustable front and rear sights, the Escort SDX12 can also be a high-performance option for target shooting.
The SDX12 also comes with Picatinny rail system, making this shotgun very customizable to suit your specific needs. For use in tactical or self defense situations, we suggest the Escort SDX12 as a budget-friendly option.

Although the FN SLP is a simple, gas-operated 12-gauge, it has been designed to perform in 3-gun competitions. The SLP is also reliable enough to be a great home defense option, making it a particularly versatile firearm.
Named "Shotgun of the Year" by American Rifleman in 2009, the SLP is an effective, durable, and reliable semi-automatic shotgun. It doesn't come loaded with features like some other guns on our list, but this straightforward firearm guarantees performance when you need it the most.

When it comes to automatic shotguns, they do not get much better than the famed Benelli M4. As the choice of the U.S. Marines Joint Service, the M4 has seen combat on six different continents.
Unlike most Benelli guns, the M4 is built on an auto-regulating gas system. This system is also referred to as an "ARGO" system, and operates much more cleanly than traditional gas systems. Over long periods of use, ARGO-style systems are also more reliable.
The M4 is a tactical shotgun that has been built with combat in mind. It features ghost ring adjustable sights and an optics mount. These features lend well to hunting applications, but the M4 is also an ideal home defense shotgun. While the price tag is a hefty $2000, you would be hard-pressed to find a better semi-automatic shotgun on the market today.

The Benelli M2 is another fantastic model from Benelli. This semi-automatic shotgun lives up to the high expectations set by the M4, at a slightly lower price point.
The M2 comes with three different stock configurations: pistol grip, standard, and the Benelli ComforTech stock, which is purpose-built to reduce recoil.
Like the entire line of Benelli firearms, the M2 is a dependable, high-performance shotgun. The ComforTech stock also reduces recoil by almost 50%, making the M2 a very comfortable shotgun to use. The M2 also features Benelli's Wet/Dry finish that makes it easy to properly grip in high-stress situations.

This innovative semi-automatic shotgun is gas-regulated and comes with an impressive overall capacity of 15+1 rounds. To achieve this capacity, the TS12 contains three individual magazines that can hold five 2 ¾ inch shotgun shells each. These magazines all feed automatically, providing a high-performance weapon for both tactical and self-defense applications.
The TS12 also has four sling attachment points, M-LOK rails, and a versatile Picatinny rail on its top. Despite having a 18.5-inch barrel, the overall length of the gun is only 28.34 inches. Aside from its futuristic design, the TS12 offers innovative functionality for compact sporting or home defense applications.
Frequently Asked Questions
Almost ready to make the leap and purchase your semi-automatic shotgun, but still have a few lingering uncertainties? Here are some of the most frequent questions we receive from potential buyers.
How Reliable are Semi-Automatic Shotguns?
Modern semi-automatic shotguns are very reliable, though they can have cycling issues with low-powered ammunition. Be sure to maintain your shotgun so it runs as well as it can.
Is pump-action or semi-automatic better for home defense?
Pump-action is a popular choice for home defense thanks to its affordability, but semi-automatic shotguns are easier for new shooters thanks to their lowered recoil.
Are semi-automatic shotguns legal?
Basic semi-automatic shotguns are legal in the United States. However, an adjustable or folding stock or a pistol grip can run into issues with states that have restrictions around assault weapons.
The Last Word
No matter what semi-automatic shotgun you decide to purchase, it's important to keep your firearm well-maintained. The mechanisms inside autoloading shotguns require regular maintenance to ensure that they don't fail. This is even true for gas-operated shotguns.
The increased fire rate and reduced recoil from semi-automatic shotguns make them very popular for beginner and veteran shooters alike. Firearms enthusiasts of all experience levels can expect a rewarding, enjoyable shooting experience from modern semi-automatic shotguns.