Skip to content
Best Rifle Scopes for the
300 Winchester Magnum
By: Patrick Long
|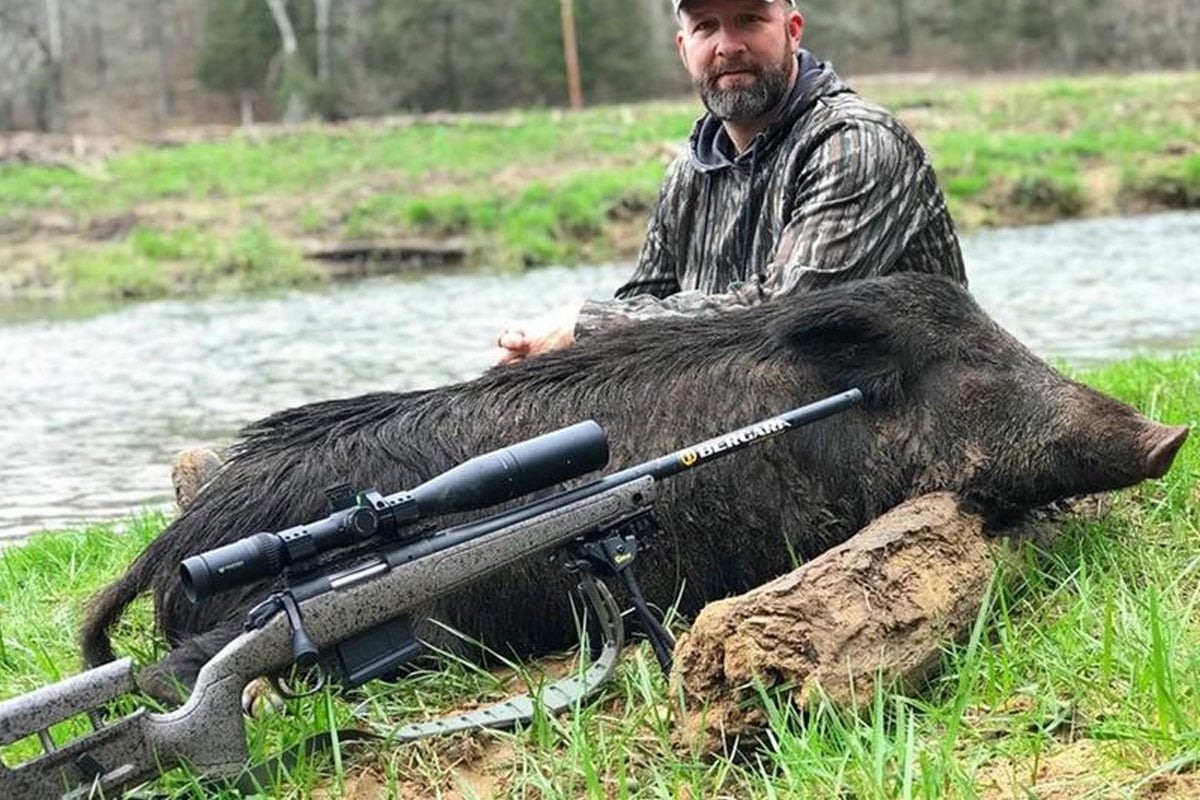 The .300 Winchester Magnum is a serious ammunition. It's popular with big game hunters, target shooters, and even the United States military. Although, what's the point of using a cartridge accurate enough for sniper rifles if you can't even see your target?
If you're going to be shooting long ranges with the precision offered by the .300 Win Mag, you need to have a scope to match the cartridge. The. 300 Win Mag also comes with a serious amount of recoil, and you need to find a scope that can withstand that power over the long term.
Remember, the scope is an investment just as important as your rifle. As a rule of thumb, expect to spend half as much on your scope as you did on your rifle. You can try out the cheaper ones, but with a powerful caliber like this one, you might go through them pretty fast.
Ballistics & Recommended Range for the 300 Winchester Magnum
You can get the 300 Winchester Magnum in 150 grain up to 220 grain, but 180 grain is fairly common. At 150 grains, it will fly around 3,300 feet per second. For a beefy 220 grain bullet, it will fly around 2,900 feet per second. With a 180-grain bullet and a 200 yard zero, you can expect to see around 6.5 inches of drop out to 300 yards. When you back that up to 400 yards, you will see about 20 inches of drop. If you use a 150-grain bullet instead, you will get about 3 inches and 12 inches of drop at 300 and 400 yards respectively.
You can still get a good amount of energy out to 400 yards, so the 300 Win Mag is more than capable of being regularly used at that distance. If you want to shoot that far, you will need at least 12x magnification. If you are going to shoot that far often, I recommend going up to 16x for good measure. If you are going to use this powerful round under 300 yards, the standard 3 to 9x variable scope will be perfect.
Common Uses for the 300 Winchester Magnum
The 300 Win Mag has been loved by big game hunters for decades. It is a go-to round for elk, moose, and bear hunters. It can definitely pack a punch at range, and has proven that time and time again. Hunting big game animals like those requires you to be able to take any clean shot you can get, so you need a scope that can reach out to 400 yards, if you decide you want to.
By the book, you will need 12x magnification to comfortably do that, but if your 300-win mag is a dedicated big game rifle, I would get a variable scope that goes from 4 to 16x so you know you are covered in any situation.
As for long range target shooters, the 300 Win Mag has won many 1000-yard shooting competitions. You will need good wind, and you'll need to account for a bit of drop, but the 300 Win Mag can shoot reliably farther than you can. Whatever long range you plan on shooting at, the rule of thumb is to get 3x magnification for every hundred yards. So, if you are planning on shooting a max of 700 yards, you need a scope that has at least 21x magnification.
Recoil & Recommended Eye Relief for the 300 Winchester Magnum
It's important for all scopes to be durable, but this is especially true if you'll be using it with such a powerful cartridge. Make sure your scope is well-made from a quality manufacturer. A marksman who can see his target clearly through a quality scope with an average gun is more likely to hit it than the marksman who cannot see as well through a sub-par scope on an excellent rifle.
Make sure your scope gives sufficient eye relief to avoid hitting you in the eye when you shoot. Some of this will depend on the rifle you intend to use, but the .300 Win Mag is known for its hefty recoil. The 180 grain 300 Win Mag actually scores a 4.05 out of 10 on the Sportsman's Recoil Table where a 1 is a 22 LR, and a 10 is a 416 Weatherby Magnum. This means that you'll need more eye relief when using this cartridge than you might with another. Anything over 3.5 inches would be ideal.
Our Top Scope Picks: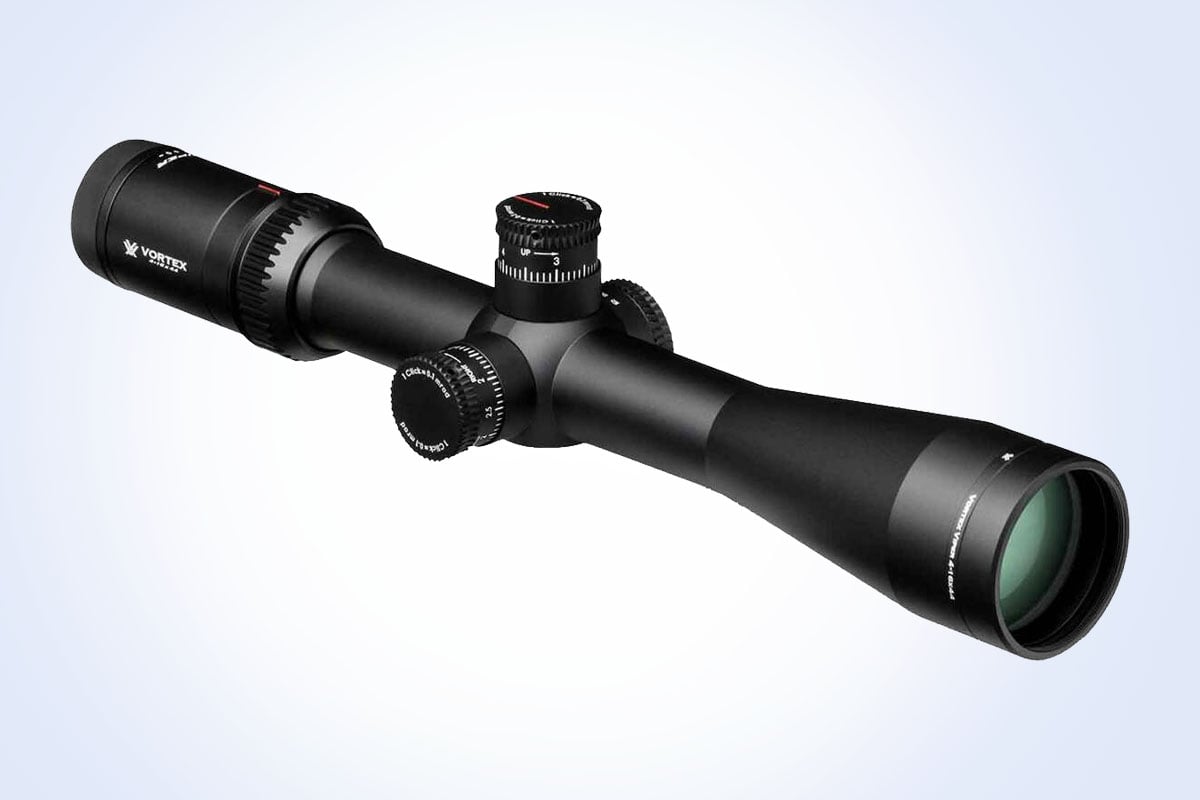 Check Price
The 300 Win Mag is a great round for hunting. It is extremely powerful, and is the first choice of many elk, moose, and bear hunters. It works great for mule deer too! With the right grain and a purposely picked zero, you can get just a few inches of drop out of this cartridge at 400 yards. When you are in the hunt and the adrenaline is pumping, a cartridge that you don't have to think about the drop for is unbeatable.
If you are shooting those long distances, you are going to want a scope to match it. The Vortex Viper HST has all the features you are looking for. It has 4 to 16x magnification, and a large 44mm objective lens that is going to get you a clear sight picture. You also get the high quality fully multi coated lenses that you would expect out of a Vortex.
To wrap it up, you can choose between a MOA or MRAD reticle in the second focal plane, and options are always nice. Plus, you get the Vortex Lifetime Warranty that will keep you covered if anything should break. This scope has been bought by thousands on Sportsman's Warehouse, and 96% of reviewers have given it a 5-star rating.
Key Features
4-16x Magnification
44mm Objective Lens
Fully Multi-Coated Lenses
MOA or MRAD System
Second Focal Plane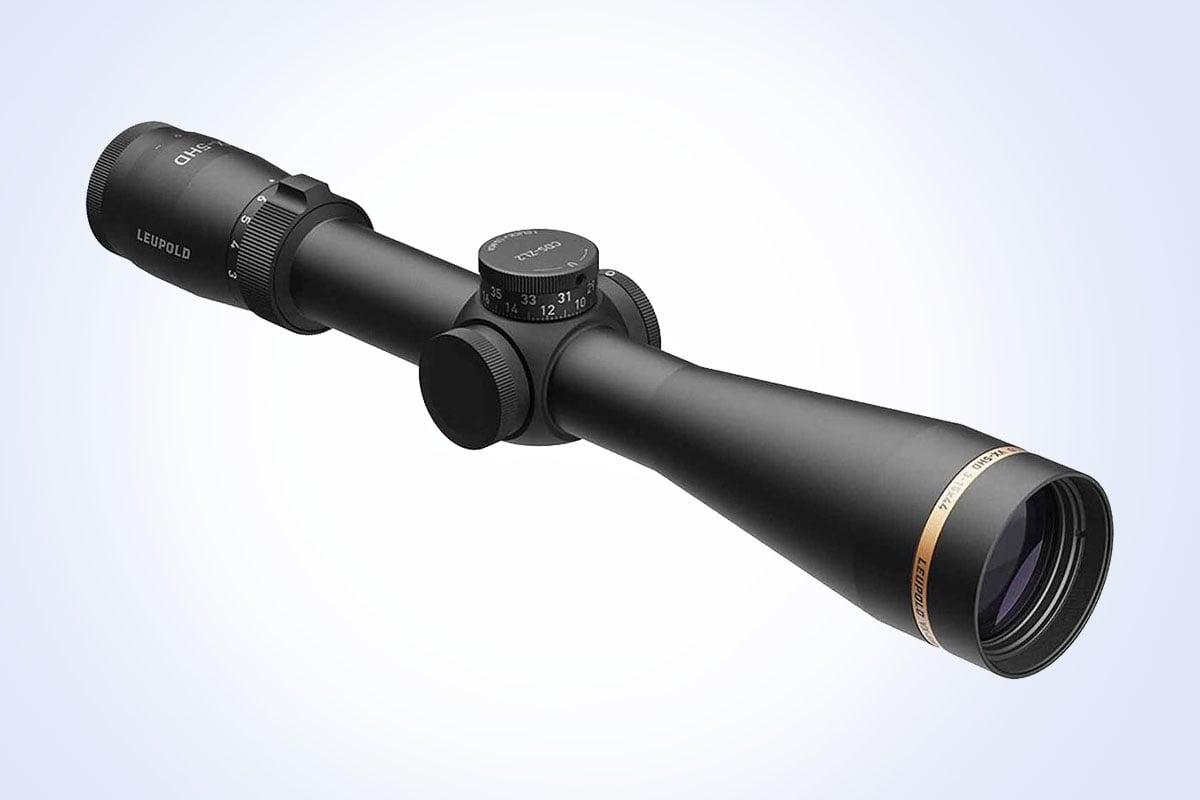 Check Price
If there was one scope to rule them all, it would be the Leupold VX-5HD CDS-ZL2. Yeah that is a mouthful, but this is one of the best scopes on the market. It is a great all-around scope, so you may find better suited scopes for specialized rifle setups, but if you want your rifle to do a little of everything, and do it well, this is the scope you will want. With over 500 five star reviews, our customers think so too.
For starters, you get a very versatile 3 to 15x magnification, along with a large 44mm objective lens that will let in plenty of light and give you a great sight picture. Its first class lenses have a Guard-Ion lens coating to keep them protected. You also get the standard MOA second focal plane reticle that you are used to. Between the great specs and Leupold name, you can't pick a much better scope for a 300 Win Mag.
Key Features
3 to 15x Magnification
44mm Objective Lens
Guard-Ion Lens Coating
MOA system
Second Focal Plane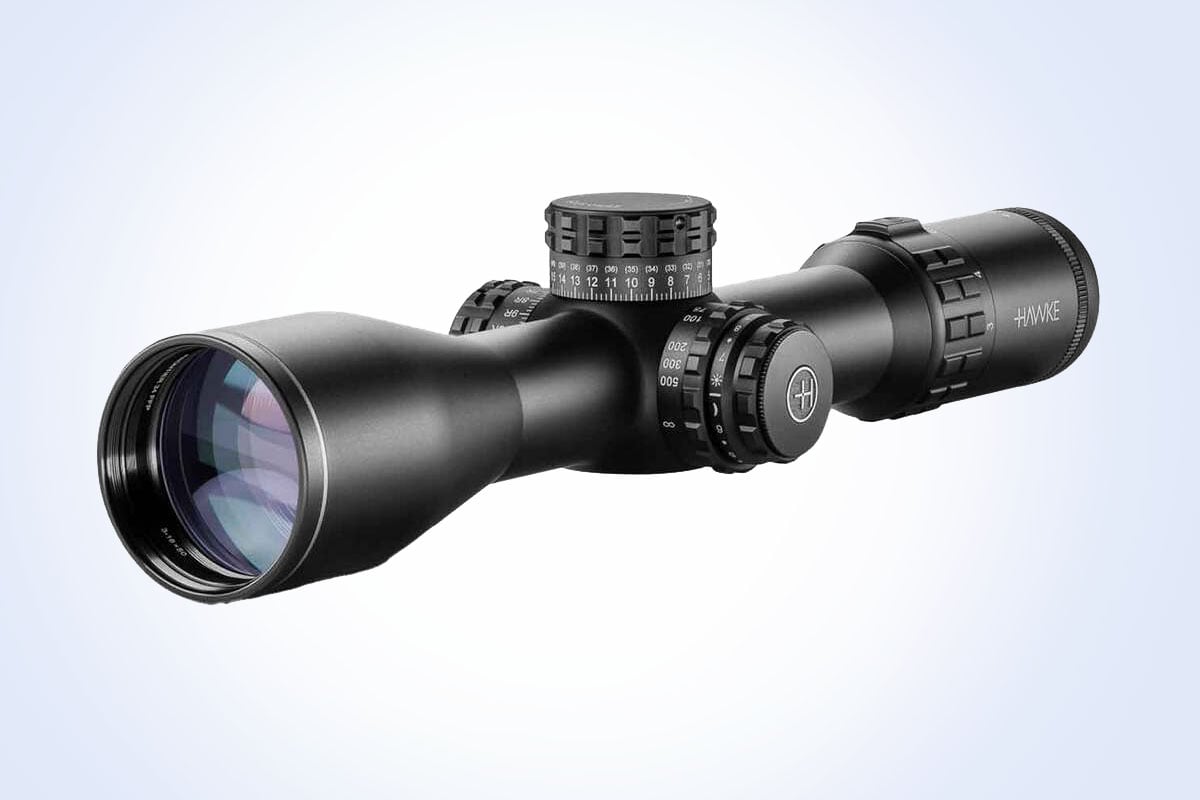 Check Price
Hawke is an optics company that the average hunter may not have heard of, but I can assure you, they make awesome scopes. They are on the high end, and come with plenty of bells and whistles. The Hawke Frontier is waterproof, fog proof, and shockproof. Which is a good thing considering you want to put it on a stout 300 win mag.
The Frontier has a large magnification range from 3 to 18x, so it is the perfect scope for really reaching out and pushing the limits of your rifle. Plus, this scope has great turrets that are easy to use and adjust for a long shot. It has a large 50mm objective lens, and the glass is fully multi-coated. Unlike the other two scopes on this list, the Hawke Frontier has a first focal plane MOA reticle. First focal plane reticles are often preferred when reaching out to long ranges.
If you want your 300 Win Mag to be able to shoot as far as possible, you need a scope that can keep up with it, and the Hawke Frontier is up to the job. It is made of quality materials, and can do everything you need it to do. The only downside is that you get what you pay for with optics, and this is a really nice scope.
Key Features
3-18x Magnification
50mm Objective Lens
Fully Multi-Coated Lenses
MOA System
First Focal Plane