Skip to content
Best Pistols for Small Hands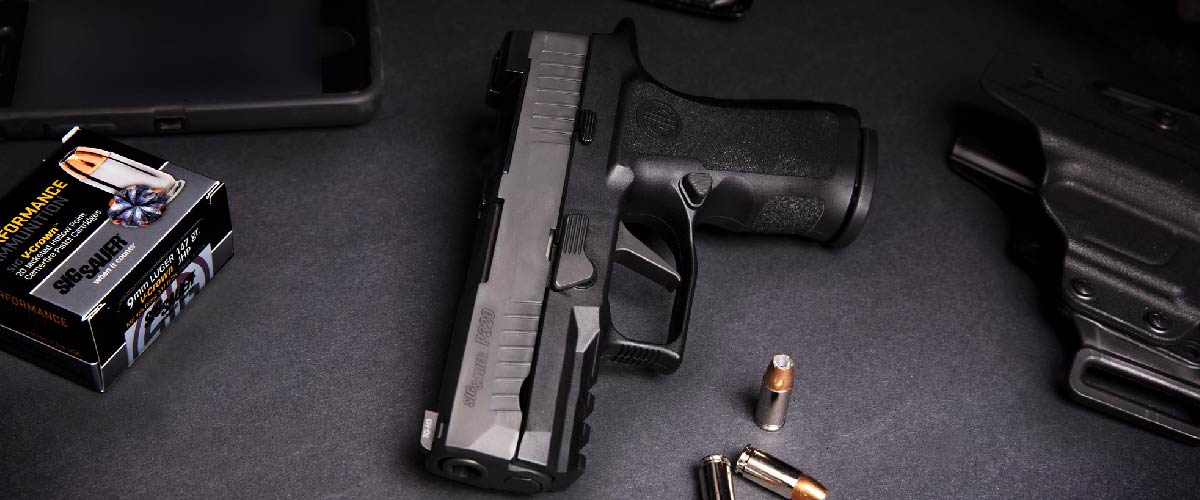 For people with small hands, choosing a handgun can be tricky. You want to make sure your fingers can reach the trigger quickly and effectively, and that you can grip the pistol comfortably. These factors can make a huge difference to your efficiency in drawing and using the firearm. In a self-defense emergency, even seconds can be extremely valuable.

A handgun that fits well in your hands will also be easier to shoot accurately, and you will feel less of the recoil. This can mean faster time between shots, and greater enjoyment of things like target practice. The more you enjoy practicing with your firearm, the more likely you are to do it, and the better shooter you will become.

A smaller handgun will not necessarily be easier to shoot. In fact, smaller handguns are often more difficult to shoot than their larger counterparts. Many of these firearms have considerable stopping power for their size, which means you will need to be able to manage the recoil.

When you are choosing a handgun, consider the trigger position, trigger pull, and the size and shape of the grip. It's best to go into the store and feel how each gun will fit into your hand. Do you want a square grip, or a contoured grip? Many square grips can make it more difficult for people with small hands to fully grip the pistol. This may mean you want to avoid the manufacturer Glock, which is partially known for their square-gripped counterparts. A contoured grip will have less total circumference, and may be easier to get a good hold on.

The pad of your trigger finger should be able to rest on the trigger itself. Your finger should have a slight curve in it – you shouldn't have to stretch your finger to be almost straight in order to reach the trigger. If this happens, you will not have the range of motion needed to work the trigger.

When you grip the pistol itself, your thumb should rest just next to your fingers. You should not have a large space in between thumb and fingers; this means the pistol is too large for your hands.

If you are working with a pistol with a grip that's only slightly too large, you can adjust your grip and still use the pistol effectively. Rotate your shooting hand toward the trigger, but not so far that your thumb comes around the back of the gun. Make sure this rotation is not interfering with the comfort of your grip or causing you to hold the gun at an angle.

You may also want to hold your firearm with two hands, especially if you have opted for a smaller gun with a greater recoil. Your non-shooting hand should go underneath your grip, with the heel of this hand resting against the heel of your shooting hand. This will help you support the gun.

However, neither of these adjustments is ideal. A two-handed grip may not be possible in a self-defense emergency, when one of your hands may be injured. These grip adjustments can be useful if you are borrowing a pistol or have no other option, but it's best to find a pistol that fits your hand size if you are purchasing for long-term use.

We've assembled a few pistols that work well for shooters with small hands.
Sig Sauer P320
---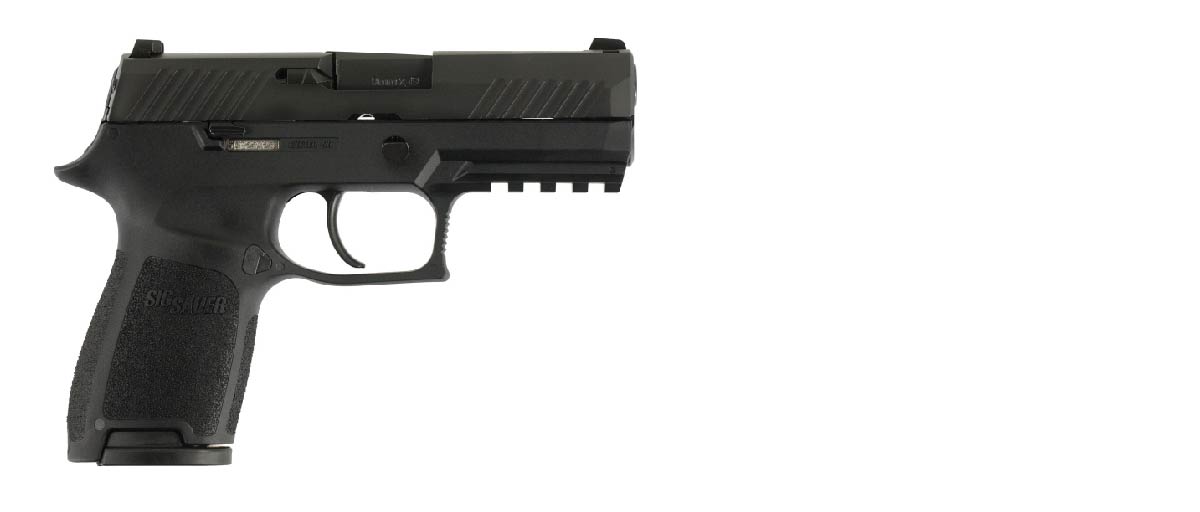 You may think you need to give up your desire to own a full-size pistol, but the Sig Sauer P320 is definitely worth a try. This is a full size semi-automatic pistol with a modular grip that can be fully replaced based on the size of your hands. With the small grip option, this pistol will give you one of the shortest trigger reaches on the market in full-size pistols. This model also comes in compact and subcompact, if you would rather opt for something smaller. These also come with modular grip options.
Springfield 1911 Enhanced Micro-Pistol
---

If you can handle the sometimes intense recoil of a smaller gun, a micro-pistol may be the best option for you. 1911 pistols tend to be fairly bulky, but this one is one of the smallest currently available. If the grip is still too thick, this model has aftermarket pieces available, and you can swap out with a smaller grip.
Ruger GP-100
---

Smaller hands don't have to mean revolvers are not an option. There are full-size revolvers that are still small and compact enough to operate, such as the Ruger GP-100. This model comes in several barrel lengths, which may affect how easily you can balance the gun. Check out its grip options as well and choose the one that works best for you. If none of them do, you can find aftermarket options to replace the grip. This grip frame was designed specifically by Ruger so that it could be compatible with these aftermarket products.