Skip to content
Best Bolt Action Rifle for the Money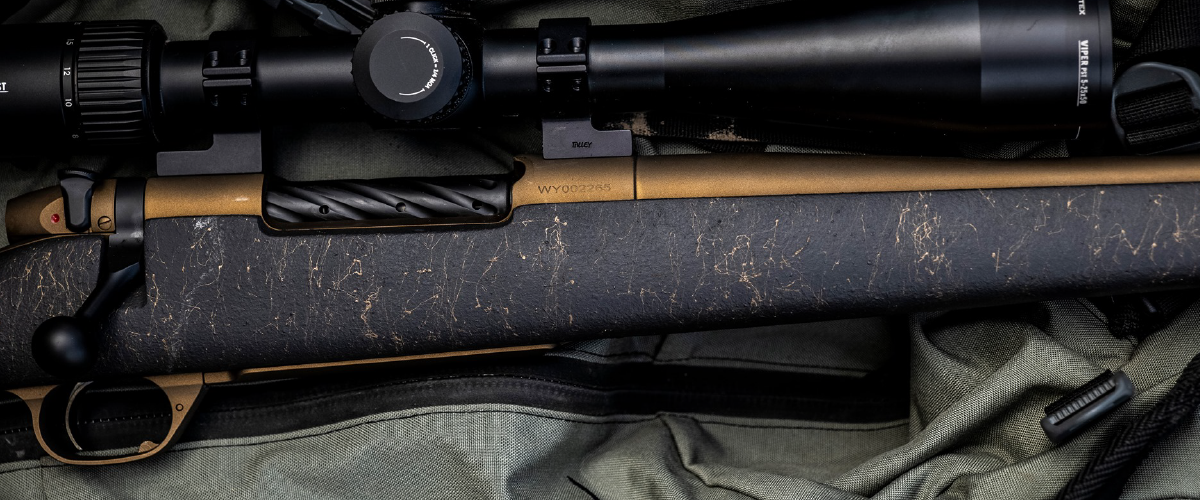 The bolt action rifle is a strong, classic rifle configuration that can serve a variety of shooting purposes. It's primarily used for hunting, but many users will also use their bolt-action rifles for precision target shooting. The bolt action has long been seen as a great first gun for new shooters, as it is versatile and straightforward.

With advancements in technology in recent years, there are now excellent bolt action rifle options available for less money. We'll cover a sampling of budget-friendly bolt action rifles that can be used for a variety of shooting purposes. Choose the one that is best for your budget, your shooting ability, and how you intend to use your rifle.
CZ USA – 455 FS
---

This is an excellent rifle for the money. It has a beautiful finish that fits well in the shoulder, and shoots heavy for such a lightweight rifle. It weighs in at just 6.3 pounds, and can be chambered in 17 HMR or the .22 Mag. It has an interchangeable barrel system, which allows the user to change the stock configuration even the caliber of the rifle. It has an adjustable trigger, hammer forged barrel, billet machined receiver, and two position safety.
Remington 783 Synthetic
---

This rifle comes with a high nylon fiber content synthetic stock, a detachable steel magazine, and a Crossfire Trigger System. Its materials ensure a stronger, more rigid barrel, which leads to a more accurate shoot. It has a button-rifled barrel for extra precision, and a two-position safety. You can opt for a model with the scope already attached to the rifle out of the box for just a little more.
Savage AXIS II Precision
---

This is an excellent rifle for hunters and for long-range shooters. While Savage first offered this as a beginner's hunting rifle, it has now been upgraded with all the features required of a precision rifle. Savage worked with Modular Driven Technologies to create the chassis for the action, creating high-quality metal-to-metal bedding. This rifle comes with an adjustable buttstock, meaning users can adjust the length of pull at home using spacers. This rifle comes with a 22" barrel no matter the caliber, and is chambered in classic hunting cartridges such as the 6.5 Creedmoor and .30-06 Springfield. It has an adjustable AccuTrigger, ACIS magazine compatibility, threaded muzzle, and M-Lok compatibility.
Thompson Center Compass
---

This rifle comes in ten chamberings, including classic hunting cartridge such as the 6.5 Creedmoor. You can opt for a 22" or 24" barrel and use this rifle for small or large game. It has a three-lug bolt and a free-float barrel with 5R rifling. It is very accurate thanks to its aluminum pillar bedding system. The adjustable trigger gives a crisp release, and it has a 3-position safety with a bolt lock. This rifle has a classic look with textured grip panels and a rubber recoil pad.
Winchester Renegade Long Range
---

Winchester is one of the longest-standing makers of rifles, and they teamed up with Greyboe to create their very own precision rifle. It has a lightweight fiberglass construction, a beavertail forearm, and a smooth pistol grip. This rifle has a button rifled barrel that has a reputation for accuracy and precision. It has a sporter profile, which can mean more barrel whip, but this also makes it easier to manage. It has an MOA adjustable trigger, a threaded muzzle, and comes in eight chamberings.
Ruger American
---

This rifle is one of the best for the money, and was one of the first high-quality rifles available for such a low price point. It comes with Ruger's Marksman Adjustable Trigger, and their patent-pending Power Bedding System. It weighs in at just 6.3 pounds, and has a three-lug bolt with a 70-degree throw. It comes with a scope base already installed, and has a hammer-forged, 22" barrel.
Tikka T3x
---

Tikka has an excellent reputation for manufacturing high-quality rifles, and the T3x is no exception. It has a lightweight precision stock, upgraded bedding, and a solid platform. It has a rough finish that is easy to grip and an adjustable buttstock. It has a threaded muzzle, choice of triggers, options for 20 MOA or 0 MOA rails, and choice between 20-24" barrels depending on the chambering. It weighs 6.5-7 pounds and is available in a wide variety of chamberings and models.
Howa Hogue Rifle
---
This rifle is available in ten different chamberings with 22-24" barrel options. It's built with the Howa 1500 action, which is a dual-locking lug one-piece bolt. It has a standard two-stage trigger, and the Hogue OverMolded stock. This stock comes with a comfortable grip that will be steady in your hands. It is slightly heavier than some of the other rifles on this list, weighing in at 7.8-8 pounds depending on the chambering. It has a three-position safety and sling swivel studs.
Browning X-Bolt Max Long Range
---

This rifle has a sleek, modern design, and came on the market just in 2019. Since then, Browning has released this firearm in eleven different calibers, including 6.5 Creedmoor, .308 Winchester, and others excellent for big game hunting as well as smaller magnums. It has a three-lug action with a 26" fluted sporter barrel. It's paried with the Winchester Composite Max stock, which is light but stiff enough to shoot precisely. It has a muzzle break with suppressor threads, and ¼" and ½" spacers to adjust the trigger pull.
CZ Varmint MTR
---
This is a classic rifle with excellent long-range performance for the money. If you are looking to get started in competitive shooting without breaking the bank, this is the gun for you. The Turkish Walnut stock has a well-stipped grip and blocky butt that make for easy shouldering. It has CZ's fully adjustable trigger, and weighs in at 8 pounds.