Skip to content
Best Bolt Action
for the Money
By: Trent Gander |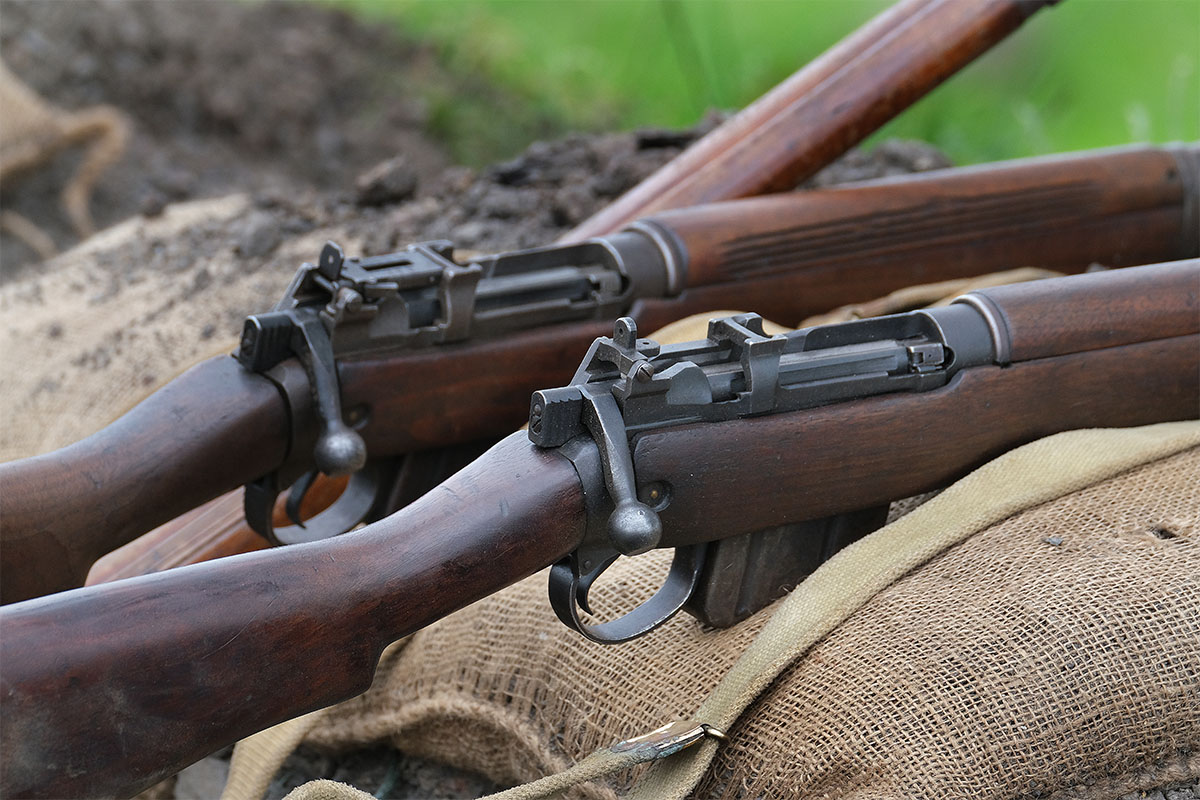 Bolt-action rifles are the primary tool for hunting and precision shooting. They provide the best balance between affordability and performance at greater distances than semi-automatics. Not everyone can afford a rifle that costs $1200 or more, so we're going to look at some lower cost rifles that still provide the qualities of a good bolt action rifle.
What Makes a Good Bolt-Action Rifle?
Determining what constitutes "good" is the most subjective part of purchasing any firearm and comes down to the intended role of that firearm. There are four factors to consider when selecting a bolt action rifle: Accuracy, Weight, Trigger, and Modularity/Customizability.
Since the range we intend to shoot at matters, we're going to assume a median range of 600 yards. We'll also assume that the shooter will be hunting medium to large game. This represents most of the average scenarios you could encounter. You will be able to shoot farther or closer than this, but it gives a good basis to work from.
Accuracy
We own rifles to hit what we're aiming at. This means accuracy is the primary focus of your bolt action rifle. Thankfully, most modern bolt action rifles will maintain a 1 MOA accuracy off the shelf.
As long as you are shooting from a supported position, most modern rifles will outperform your expectation with the correct ammunition. This means your fundamentals of marksmanship will matter more than the rifle you purchased. This makes it easier to select a rifle unless you are specifically looking at extremely long-range shots.
One thing to keep in mind is that you should go with a synthetic stock rifle. This will mean fewer shifts in accuracy due to temperature. Synthetic material does not swell or shrink as drastically as wood does, making it a more consistent option for accuracy. Temperature will still be a factor, but the impact will not be as noticeable especially with a free floated barrel.
Weight
Weight is the trickier factor of a bolt action rifle. A heavy rifle will be more comfortable to shoot with powerful rounds and will settle faster than a light weight rifle. This is one of the reasons some long-range shooters prefer 10-lb rifles. They provide better observation of the shot and allow for quicker follow up shots.
However, carrying a 10-lb rifle along your other equipment will cause more fatigue over distance. If you plan on hiking for miles during a hunt, a lighter rifle will be a better option. Especially if you want to have better first shot accuracy.
Trigger
A good trigger can make shooting easier. However, as long as you can consistently pull the trigger rearward, your accuracy won't suffer. Some prefer heavier triggers, others lighter triggers, and some prefer two- or single-stage triggers.
Whatever you feel comfortable with and can use consistently matters more than trigger weight.
Modularity/Customizability
With modern materials you can get a customizable rifle that will allow you to easily modify certain aspects of the rifle to make it easier to shoot. The more modularity, the more expensive the rifle tends to be.
This applies to the length of pull and what accessories or muzzle devices are compatible with your rifle. What works best for you might not work for someone else. So, the easier you can change aspects of the rifle the better.
Some options won't be very modifiable but will provide enough other benefits to overlook the lack of modularity.
Best Options
The rifles on this list are the best balance between affordability, performance, and features. There are better options but we're keeping the baseline cost of the rifle below $1,200 since accessories can easily double the cost of a rifle with the scope alone.
Many of these options come in different calibers so it's easy to get the caliber you want in a rifle that suits your taste.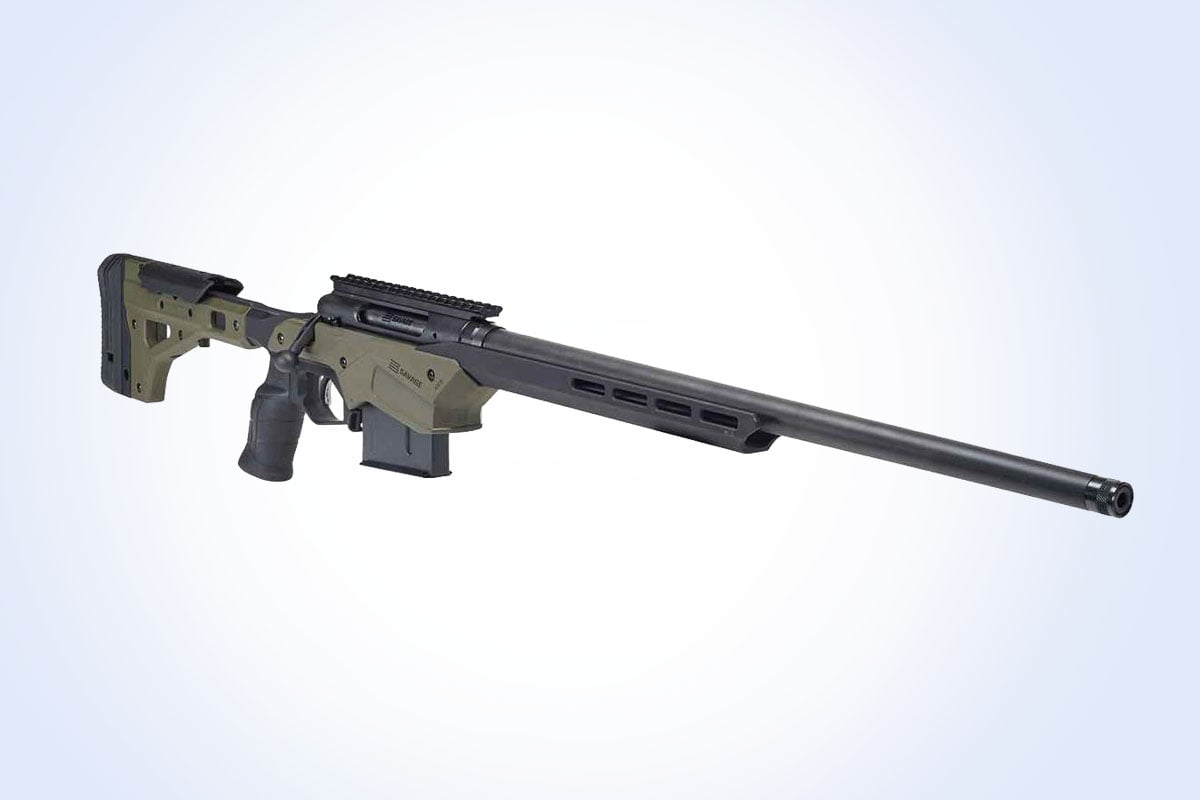 Check Price
This rifle is the perfect option if you want a rifle with it all, but also don't want to destroy your budget. It features a Modular Driven Technologies chassis with M-LOK forend. This allows you to use many M-LOK compatible accessories.
Easily attach lasers and bipods without having to find a model specific version. The rifle also features a Picatinny optics rail allowing for more sight options depending on your application. You can mount traditional scopes, low-powered variable optics, or even standard red dots easily.
The best benefit of this rifle is the customization it allows. The length of pull and comb height can be modified with spacers so you can fit it to yourself.
If you choose to add a suppressor to your rifle be sure to use a ⅝"x24 tpi thread. This is one of the more common .30 caliber threading options.
The barrel is free-floated and the chassis is aluminum with a molded skin on top of it. This makes it less likely to be impacted by the environment.
Pros:
Highly modular
M-Lok compatible
Adjustable trigger, 2.5-6 lbs
Adjustable synthetic stock
Multiple long range calibers
Cons:
No scope included
Relatively expensive
| | |
| --- | --- |
| Adjustable stock | Length of pull, comb |
| Scope ready | Yes, Picatinny rail |
| Muzzle device | Threaded barrel with protective cap |
| Free float barrel | Yes |
| Scope included | No |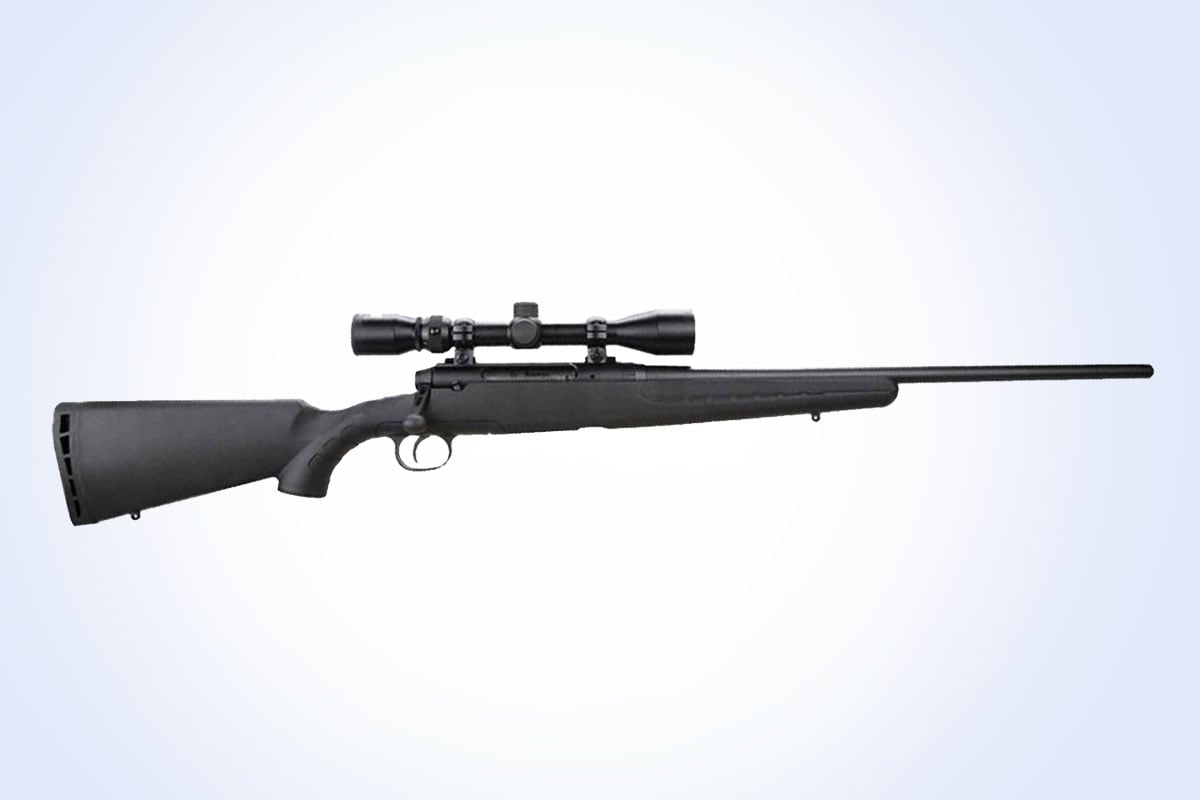 Check Price
If you're looking for a more traditional and less expensive option, the Axis XP is a good choice. While it lacks many of the customization features of the Axis II Precision, the Axis XP is a bargain.
It has a more traditional stock profile with a synthetic stock. It's available in most traditional hunting calibers like .30-06 and .308 in addition to .223 Remington and .243 Winchester.
This rifle provides an inexpensive option if you're looking to try out precision shooting or hunting. Some models come with a scope that is boresighted from the factory. This provides out of the box accuracy. For the non-scoped options it features a Weaver mount to fit your desired optic.
The Axis XP is definitely the most affordable option on the list. It's a good investment without a lot of cost.
Pros:
Affordable
Scope included
Boresighted at factory
Cons:
Little to no modularity
Not compatible with muzzle devices
| | |
| --- | --- |
| Adjustable stock | N/A |
| Scope ready | Weaver mount or factory mounted scope |
| Muzzle device | N/A |
| Free float barrel | Yes |
| Scope included | Mpdel dependent |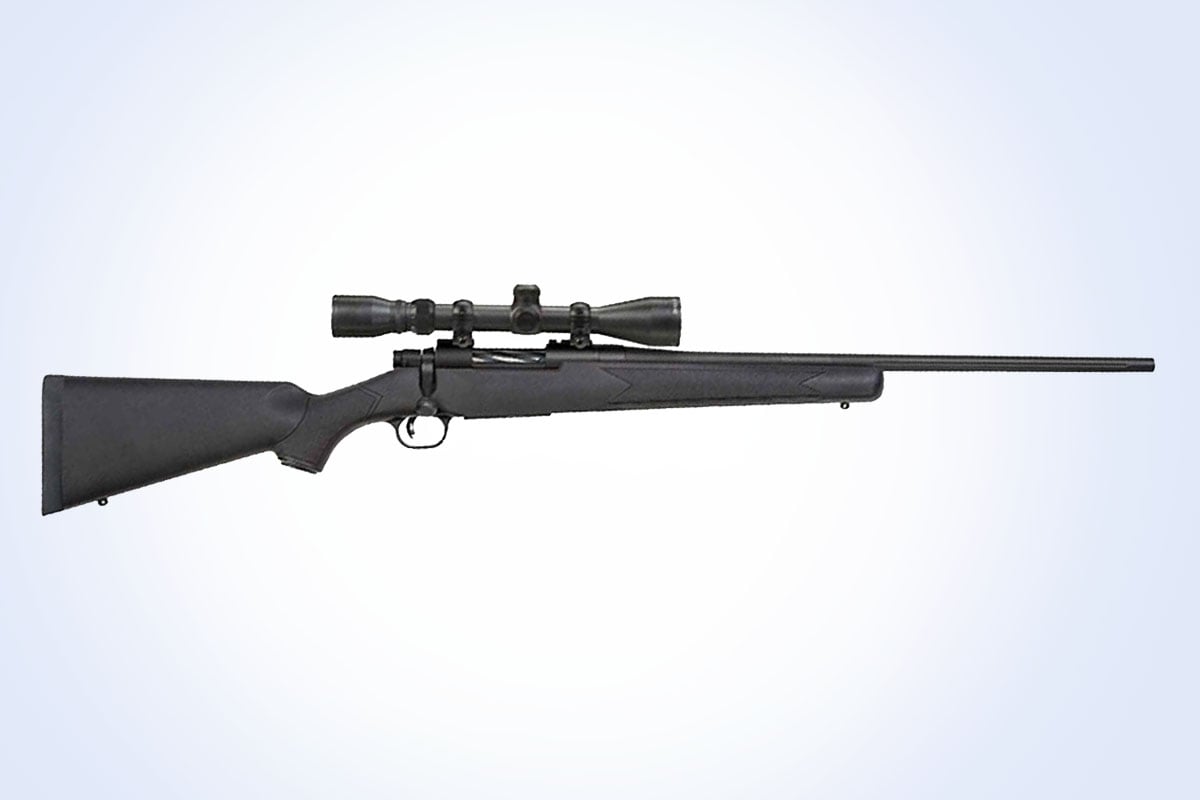 Check Price
A slightly more expensive option, the Mossberg Patriot is another affordable choice if you want a scope included. This combo comes in fewer caliber options, and it features Picatinny rails if you want to swap out the scope for a better option.
The Mossberg Patriot also features an adjustable trigger that can be changed from 2lbs to 7lbs by the user. This lets you dial in your preferred trigger weight without taking it to a gunsmith.
The barrel is both free-float and fluted for increased accuracy and better heat dissipation. The downside is that it does not allow you to modify the 13.75 inch length of pull.
With a little more attention to the barrel, the Patriot is a good, affordable option if you're not fully committed to getting into bolt-guns.
Pros:
User adjustable trigger, 2-7 lbs
Picatinny scope mounts
Cons:
Stock is not adjustable
No muzzle device
| | |
| --- | --- |
| Adjustable stock | N/A |
| Scope ready | Picatinny mounts |
| Muzzle device | N/A |
| Free float barrel | Yes |
| Scope included | Yes |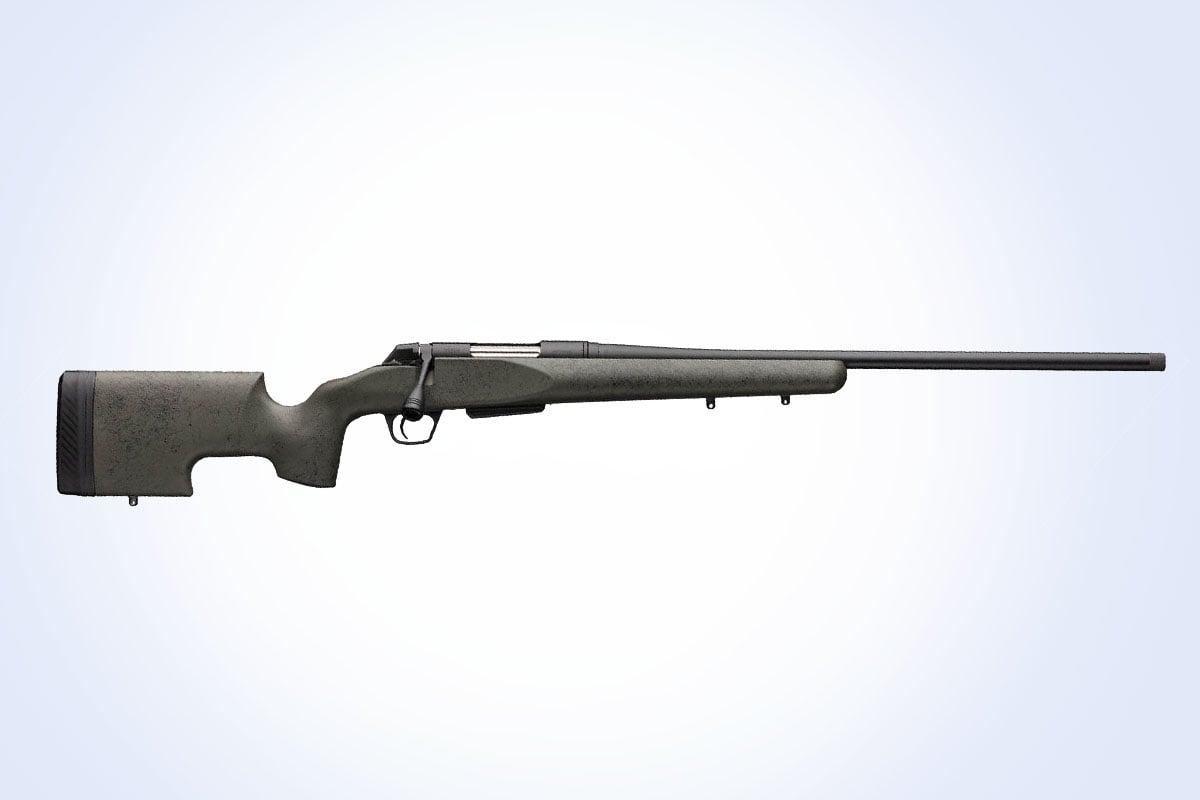 Check Price
On the higher end of our price spectrum, the Winchester Renegade falls closer to our $1,200 maximum price. But this extra cost brings some extra benefits.
The Renegade uses the M.O.A Trigger system that has zero creep, zero take up, and zero over travel. This translates to more accuracy. The bolt knob is enlarged to allow for easier manipulation.
This model is suppressor ready and chambered in the new 6.8 Western. This round is similar to .270 but with heavier projectiles for better long range performance with less recoil.
The length of pull can be modified with the three spacers included with the rifle. Two come pre-installed while a third is in reserve, should you need to extend the length.
The forend features two swing studs to accept a bipod and a sling simultaneously. This helps with the general carry and use of the gun.
The barrel is free-floated and fluted to reduce weight, but the stock is heavier than other models. This is because the stock is reinforced with aluminum bedding pillars. The weight also adds a benefit to precision, helping eat up recoil and keep the gun in place.
This is definitely not a starter option, but it is a better option for someone who is willing to commit to pursuing precision rifle and long range hunting.
Pros:
Adjustable Length of Pull
Accepts muzzle devices (⅝ inch x 24 threads)
More upright grip (better comfort over time)
Cons:
Heavy
One caliber option
Expensive
| | |
| --- | --- |
| Adjustable stock | Adjustable length of pull, three spacers included |
| Scope ready | Pre-drilled and tapped for scope |
| Muzzle device | Suppressor Ready |
| Free float barrel | Yes |
| Scope included | No |
Check Price
Breathing new life into an old classic, the Remington Model 700 Magpul modernizes the 700's design.
The Magpul stock features M-LOK attachments on the sides and bottom of the forend allowing for additional accessories. While this allows for more modularity, the best part of the Magpul stock is the ability to adjust both length of pull and comb height.
While this model is chambered in 6.5 Creedmoor, the Magpul stock allows for an appropriate 700 action to be dropped into it. This depends on whether it is a long action or a short action 700.
This option is more expensive but the customizability of the stock and accessories certainly makes up for the price.
The barrel is free-floated and the stock allows for larger magazines to be used with the rifle if you want to increase its capacity.
It is another intermediate or experienced option. The 700 Magpul is well worth the money if you have a lot of time on the 700 action.
Pros:
Extremely modular
Caliber (action/barrel) can be easily swapped
Stock is self customizable
Improved trigger
Accepts muzzle devices
Cons:
Expensive
No scope included
Relatively heavy
| | |
| --- | --- |
| Adjustable stock | Length of pull and comb height |
| Scope ready | Drilled and tapped for scope base |
| Muzzle device | Threaded w/thread protector |
| Free float barrel | Yes |
| Scope included | No |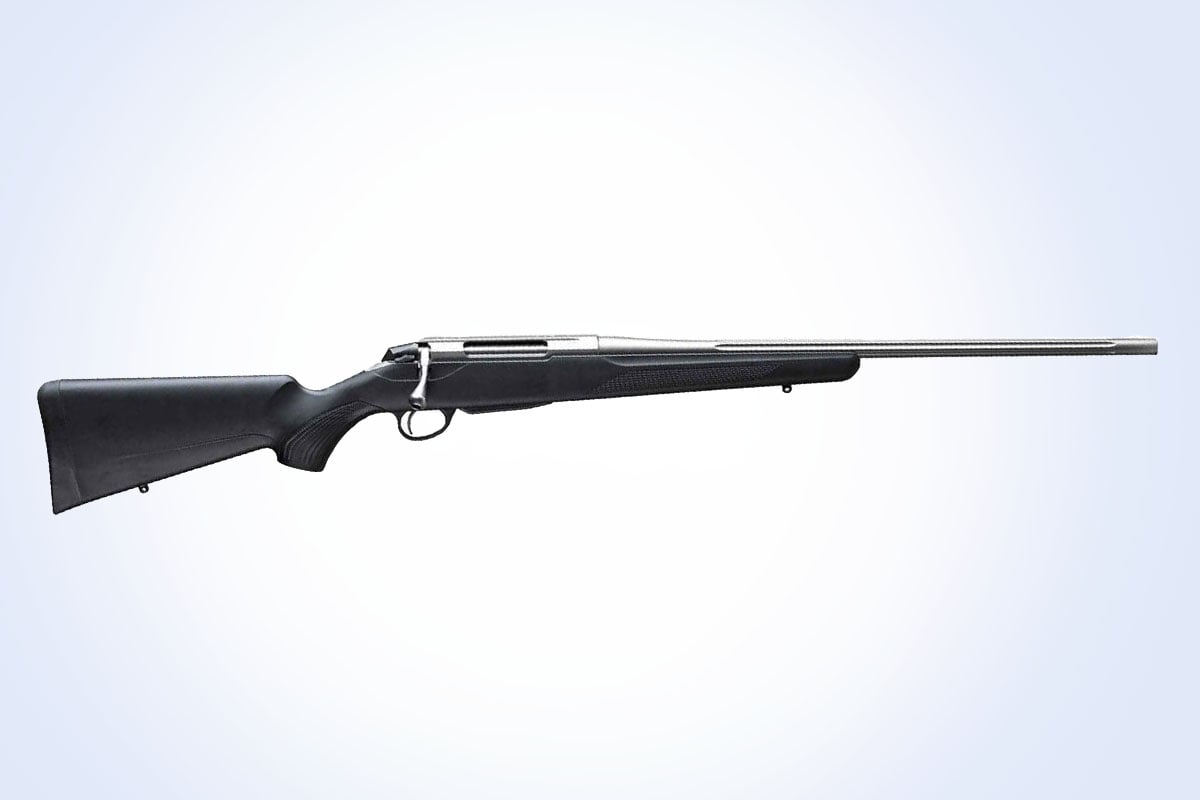 Check Price
This rifle falls in the middle of price and features. The Tikka T3x Superlite shares features with the Patriot and Axis XP.
While it is closer to the Axis II in price it does not have the amount of customization as the Axis II. The reason for the price is the lightened weight of the rifle. Most of the rifles on this list are over 6 lbs. Some are even closer to 10 lbs.
The Superlite sits at 5.9lbs. When you are doing longer treks this is a benefit. This particular model is also chambered in .30-06 in a free-float barrel. This makes it a hard hitting, lightweight package.
The stock is modular in that the grip angle can be changed by swapping the grip and the width of the stock can be modified. Those grips are not included nor can the length of pull be easily modified.
While it certainly is not a bad option if you want a lighter rifle, it doesn't offer as much as other guns in the same price point.
Pros:
Very light
Synthetic stock
Cons:
Not modular
More cost for the weight savings
| | |
| --- | --- |
| Adjustable stock | Foregrip and stock width can be changed |
| Scope ready | Drilled and tapped for scope base |
| Muzzle device | N/A |
| Free float barrel | Yes |
| Scope included | No |
Conclusion
Getting the most for our money means that there are going to be some compromises. Making a great long range rifle takes a lot of skill and effort. Making a good hunting rifle doesn't take as much.
If you are not going to exceed a 400-600 yard range, almost any decent quality bolt-action rifle will do. Once you start getting into greater ranges, performance with a "budget" rifle will start to impact your results.
Knowing the range you expect to use the rifle at will help you narrow down what you need. If you don't know that, then the Axis II is the best option. The level of customization it has means it can be made to fit a lot of different scenarios. But if you're looking for a dedicated long range rifle, the Winchester Renegade is the better option.
Is your bolt-gun going to be for your hunting trips or is it going to be specifically for long range shooting? Once you answer that question you can start selecting a rifle that meets those needs.