Skip to content
The 5 Best Derringers For Self Defense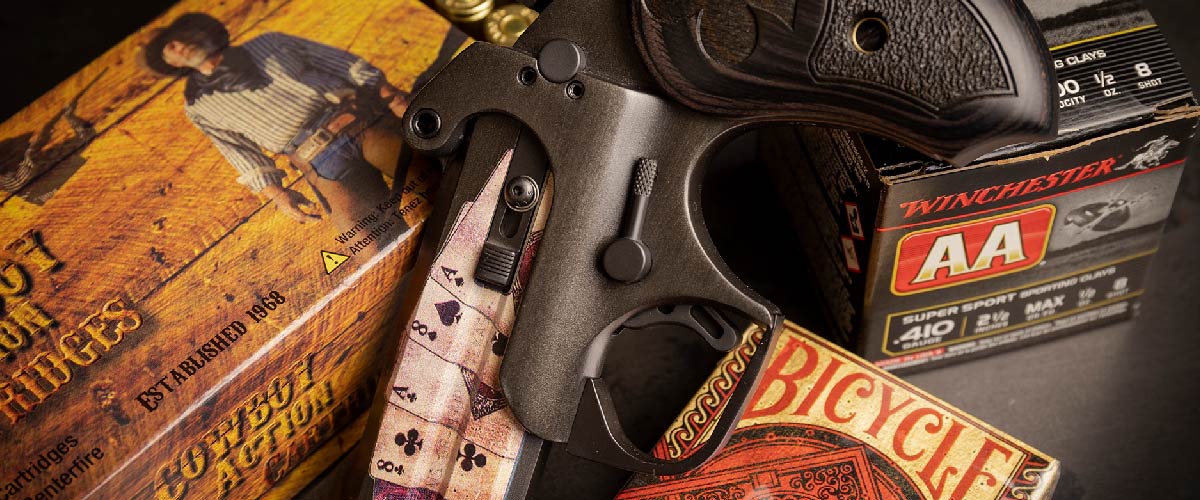 The Derringer is powerful gun that can fit in your pocket. The gun itself is very small, but that doesn't mean it only shoots small bullets – this little firearm packs a serious punch and can stop a threat when needed. This combination of small, easily concealable design with powerful ammunition has kept the Derringer a favorite since it was invented over 150 years ago.

The Derringer was initially invented by John Deringer in 1852. His intention was to create a gun that could fit in the small pockets that were fashionable in men's clothing at the time. It was widely popular, and many copycats issued similar guns, called Derringers to avoid copyright issues. This spin-off version of the name (with two 'r's instead of one) is still in use today.

You might carry a Derringer as a small backup gun, as there are now multiple options on the market for small, concealable weapons with greater accuracy than the Derringer. But that doesn't mean a Derringer can't help you defend yourself! Don't underestimate these little guns, even though many are now sold as novelties and collector's items. They're simple, durable, and user-friendly.

Before you buy, know that most Derringers have a stiff trigger, and the hammer can be difficult to pull back. Make sure your hand is strong enough to deal with these issues. The Derringer is also only accurate at shorter distances (generally less than 10 yards). If you are planning to use it as part of your self-defense plan, think of the Derringer as your final failsafe.

Following are the five best modern Derringers.
Bond Arms Backup
---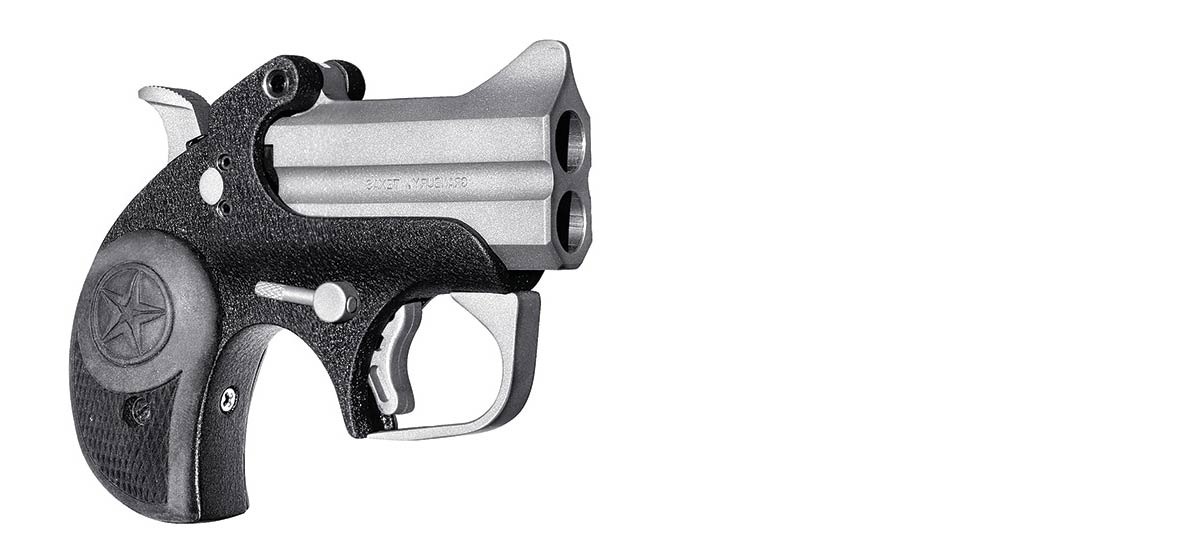 Bond Arms are the industry standard when it comes to Derringers. They are committed to the design, and produce more varieties of Derringers than other manufacturers. The Bond Arms series is one of their most popular, perhaps because they have many different calibers to choose from for their barrels. The Backup has a 2.5" barrel that works for short-distance shooting (less than 7 yards) in a self-defense emergency.
Bond Arms Snake Slayer
---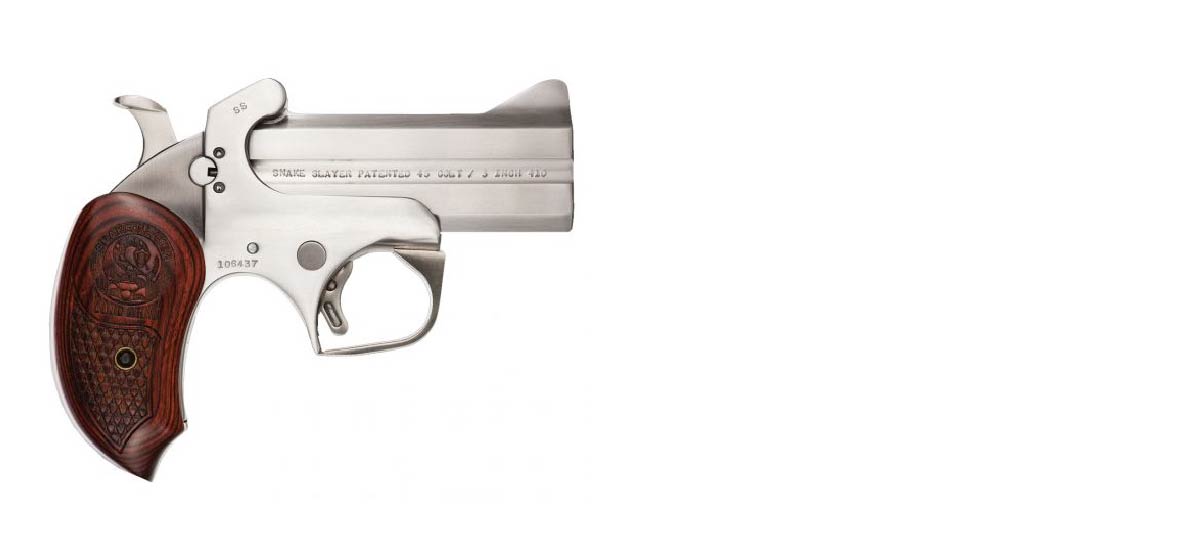 With a 3.5" barrel, the Snake Slayer is larger than the Backup, providing more accuracy and less recoil. It has caliber options: .357 Mag/.38 special or .45 LC/.410, making it more flexible to what you hope to get out of the gun. The .45LC/.410 option is popular for hunters and campers going into snake country, giving this gun its name. It's a great survival gun for backwoods experiences.
Bond Arms Ranger II
---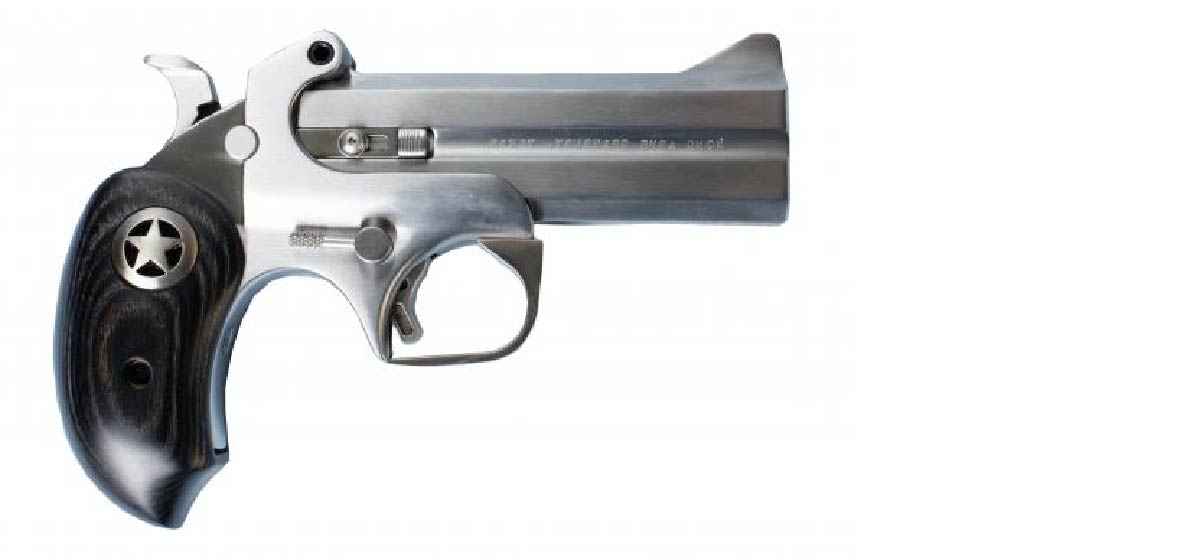 The Bond Arms Ranger II is easier to shoot than most Derringers, and has less of a recoil, leaving less impact on your hand each time you shoot. But with a barrel at 4.5", it is much larger and more difficult to conceal than the other Derringers on this list. It has a great star design on its side to make you feel like a real cowboy.
American Derringer Model M-4 Alaskan
---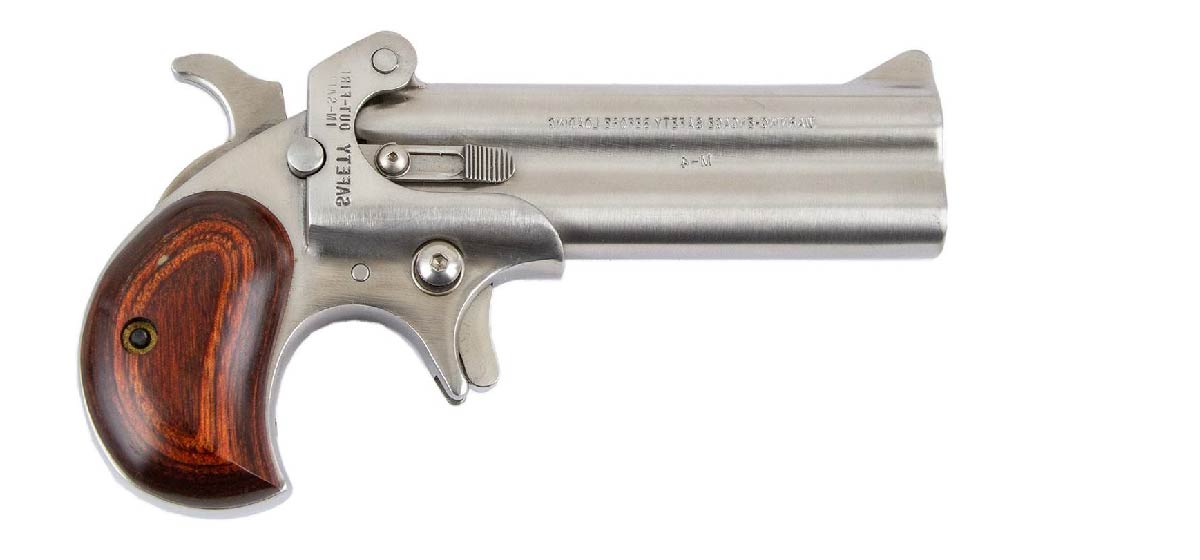 One of this Derringer's barrels is chambered in the standard .410/.45LC, the standard Derringer style for major ammunition. This barrel will work with any .410 load. But, its second barrel is chambered in .45-70 Govt, an enormous ammo that you will feel when you shoot. This should be reserved only for big game like bears in emergency situations. This is a lightweight backup option when hunting or enjoying backcountry in case things go very south.
North American Arms Mini Revolvers
---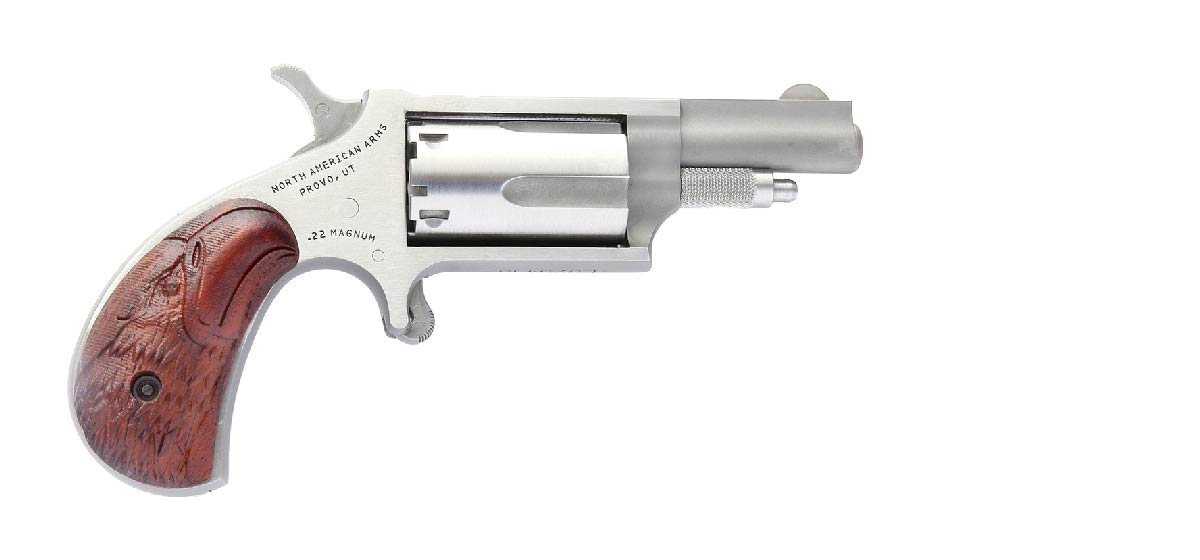 With barrels from 1-2", NAA makes a series of revolvers that you can conceal almost anywhere. This lightweight piece holds 5 shots compatible with all popular .22 Magnum ammunition. This is another backup option for self-defense at extremely close quarters – but it's also a fun firearm for your collection.