Skip to content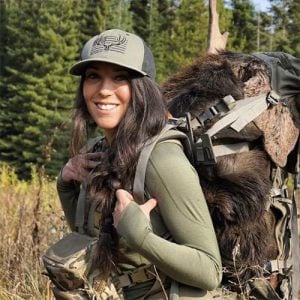 Kate Small, from Boise, Idaho, is a popular backcountry hunter who has hunted deer, bears, wolves and a variety of big game everywhere from her home state of Idaho to the savanna of South Africa.
---
Highlights
Backcountry Hunter - RN - World Traveler
Board Member: Foundation for Wildlife Management
---
Experience
Kate began hunting with her stepfather Tom when she was 19-years-old, something she now does with her husband Justin and hopes to share with her two daughters. Wild game is what Kate's family lives off of the majority of the year which makes hunting not only something she does for enjoyment but out of necessity. In addition to being an avid hunter, Kate Small is a mother, nurse and the acting chairman of the Foundation for Wildlife Management, focusing on predator control.
---
Recent Work