Skip to content
Virginia Hunting Guide
Virginia offers significant public land for hunters to enjoy. The state's habitats also support a diverse range of popular game species. These qualities have made Virginia a very popular destination for hunters and outdoors enthusiasts.
What to Hunt
---
Virginia is most well-known for its big game hunting, but the state also offers waterfowl and smaller game species. The diverse landscapes across Virginia support a wide range of hunting opportunities.
Deer
Trophy bucks can be found in the south-central region of Virginia, and quality deer hunting exists throughout the state. Depending on the region, there are bag limits of 1-2 deer per day and 3-6 per year. Virginia offers some bonus deer permits for antlerless deer only. Virginia offers youth deer days, and the season is split into archery, muzzleloader, and firearm seasons. While deer seasons generally occur between October and January, there are some hunting opportunities available through April.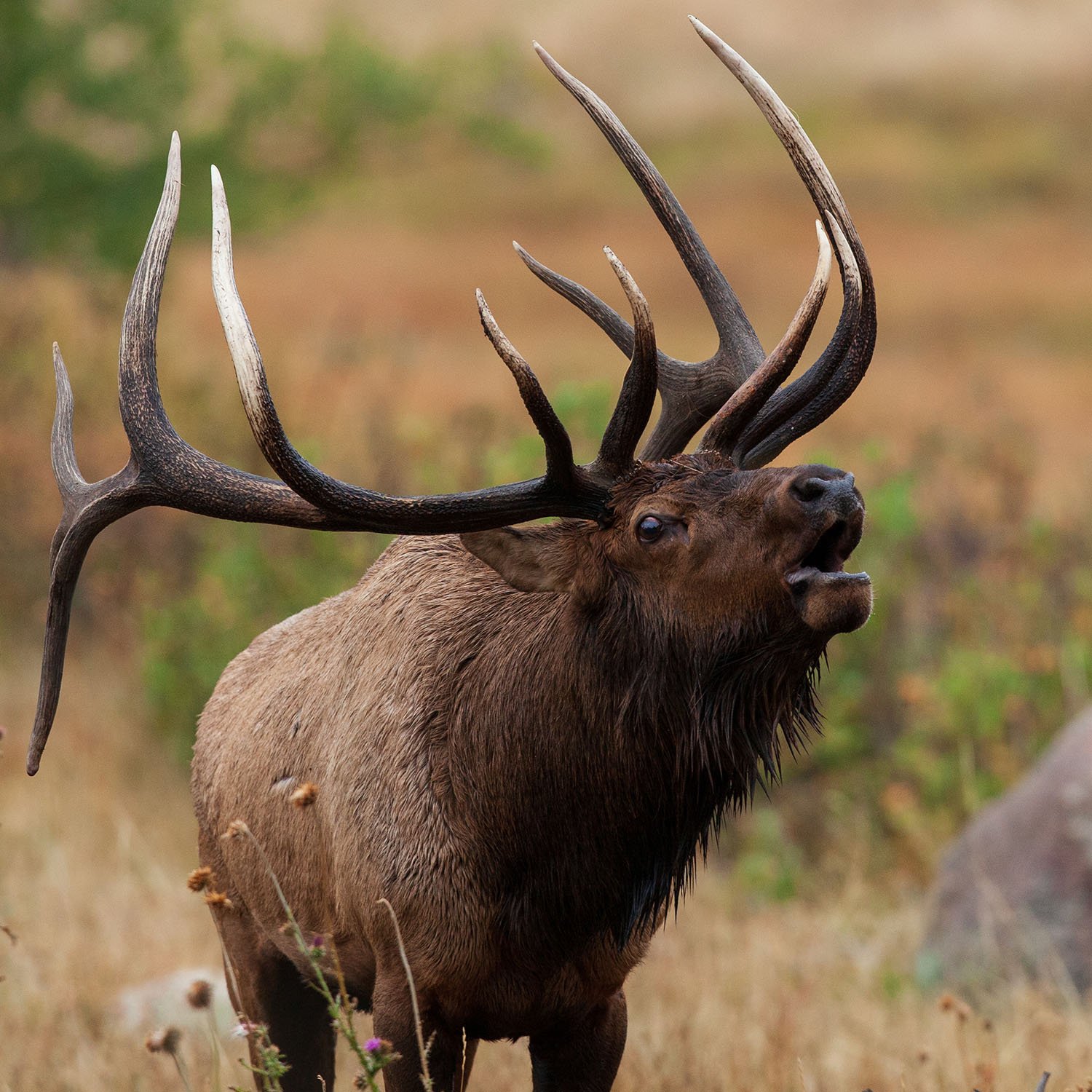 Elk
Very limited elk hunting exists in Virginia. Elk hunting is prohibited in Buchanan, Dickenson, and Wise Counties. Elsewhere, elk may be taken with a deer tag. Hunters harvesting elk should note that these harvests count toward their daily and season bag limit for deer. Virginia is currently undergoing a large-scale elk restoration project, so the hunting of these animals is tightly controlled. Several counties in Virginia have a year-round prohibition on distributing food, salt, or minerals to feed or attract deer.
Turkey
Virginia has large amounts of public land that support huntable wild turkey in both fall and spring seasons. The state has a large, dense population of Eastern wild turkeys, most notably in the 1.7 million acre George Washington and Jefferson National Forests. In Virginia, breeding typically begins in late March, with egg laying starting in mid-April. Nest incubation typically peaks in the first week of May, with hatching taking place the first week of June.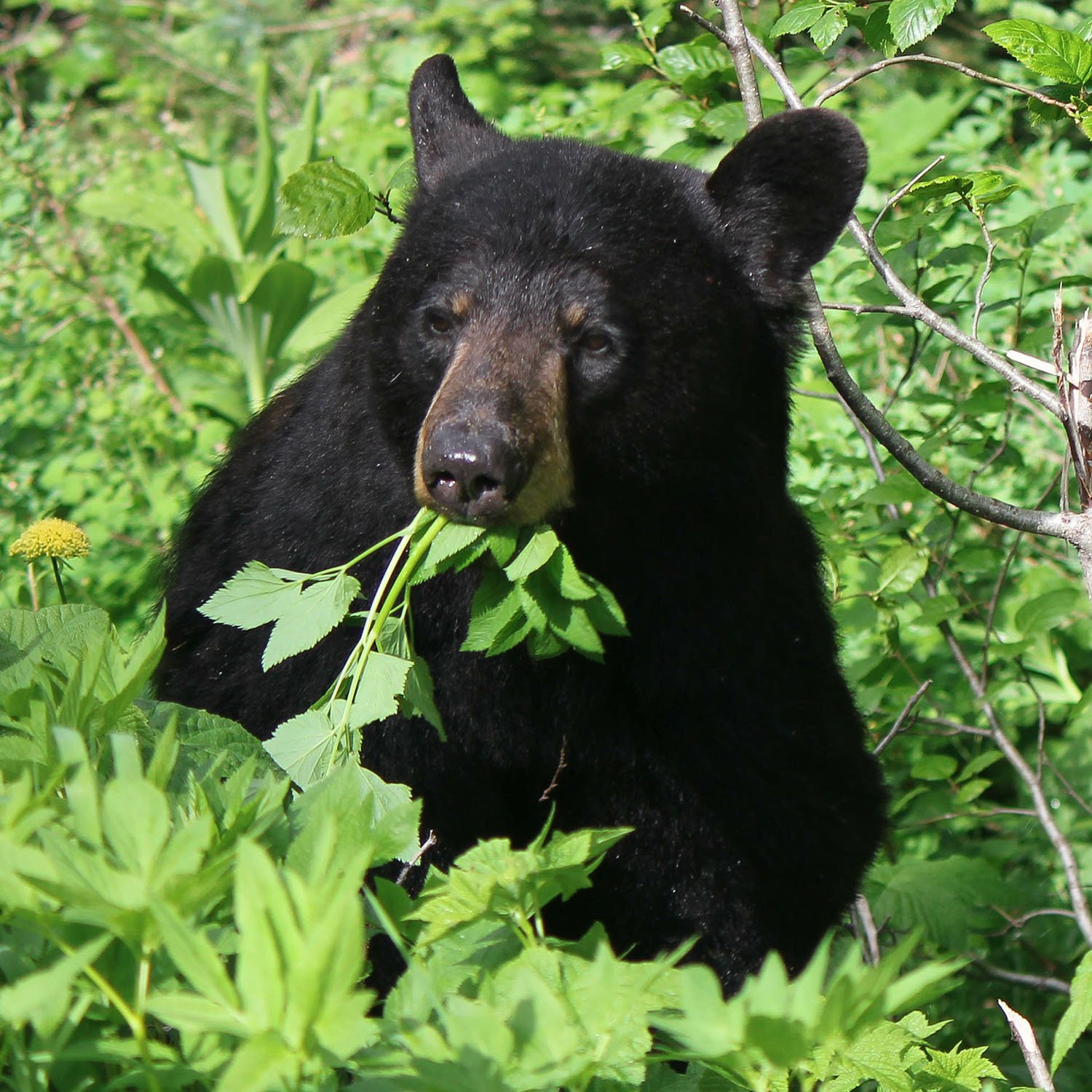 Bear
Bear hunting in Virginia is open to residents and non-residents alike. Females with cubs may not be harvested. Bear hunting opportunities exist throughout the state, but seasons vary by region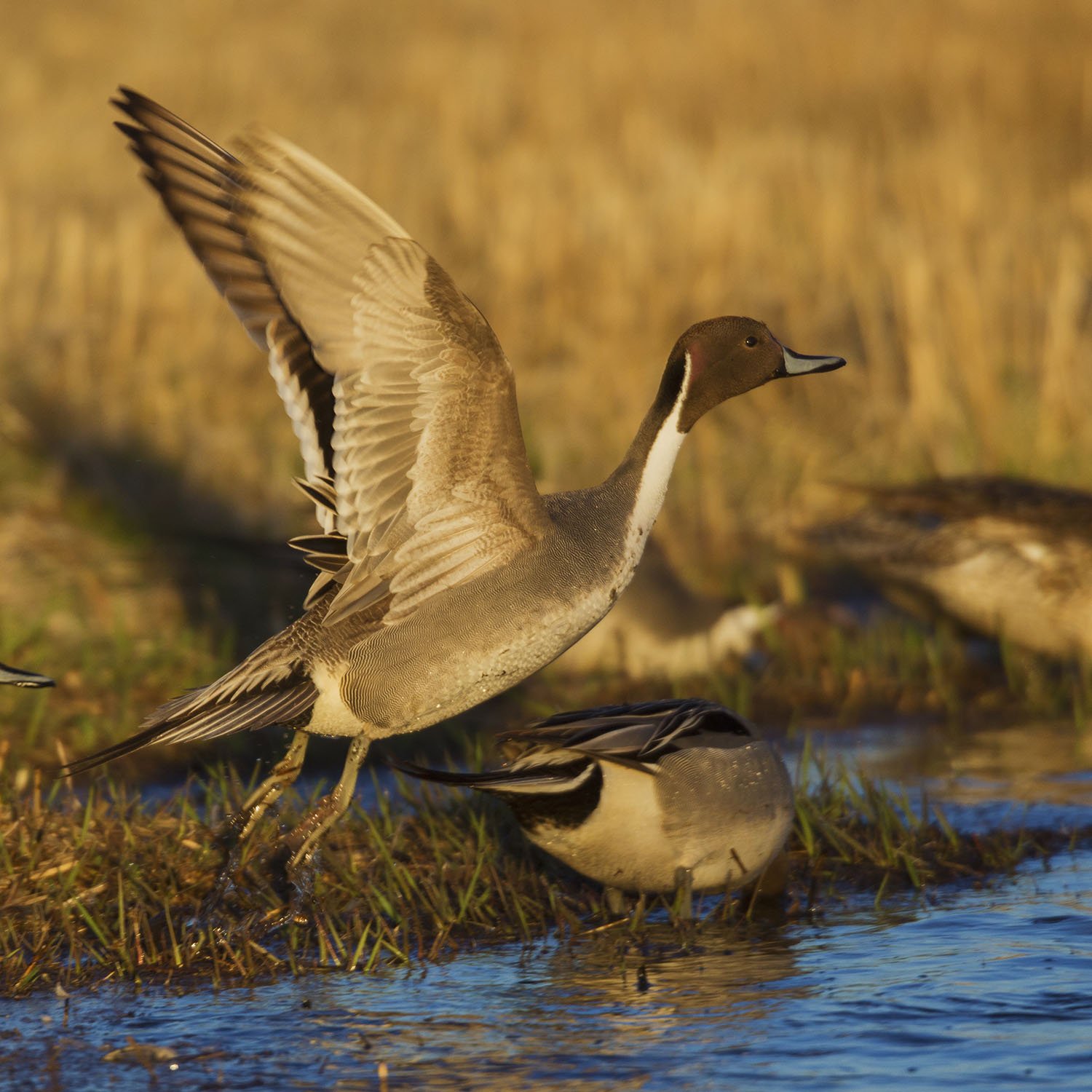 Waterfowl
The east coast of Virginia presents significant waterfowl hunting opportunities. The Chesapeake Bay area in particular offers large amounts of densely concentrated waterfowl. Mallards are the most popular species of waterfowl hunted in Virginia.
Other Virginia game species include: Crow, Groundhog, Grouse, Quail and Pheasant, Rabbit, Squirrel, Doe, Rails and Gallinules, Woodcock, Snipe, September Teal, Sea Ducks, Mergansers, Coots, Canada Goose, Light Goose, Atlantic Brant, Tundra Swan.
Where to Hunt
---
Virginia has an abundance of public, huntable land across the state. These include both nationally and state-operated public lands.
Wildlife Management Areas
Wildlife Management Areas (WMAs) are maintained by the Virginia Department of Wildlife Resources (DWR). These areas are designed to conserve habitats for wildlife. These areas are open to hunting, trapping, and many other types of outdoor recreation.
Public Access Lands
Public Opportunities for Wildlife-Related Recreation (POWRR) is a program that opens privately held land for hunting and fishing. This program continues to grow and expand on Virginia's 30,000 acres of private land that are already open for hunting.
State Forests
Permits are available for hunting in many of the Virginia state forests. It is important to contact the appropriate office before hunting in any of these areas. Each state forest is subject to its own set of regulation.
Federal Refuges
Hunting is allowed on the following federal refuges in Virginia: Back Bay, Chincoteague, Great Dismal Swamp, Eastern Shore, Rappahannock River Valley, James River, Plum Tree Island, Presquile, Mason Neck/Occoquan. Contact the appropriate office for restriction and regulations.
Military Areas
Hunting is permitted during limited seasons on some of Virginia's military areas. These spaces are: Fort Pickett, Quantico Marine Reservation, and Fort Belvoir.
State Parks
Virginia State Parks offer a variety of hunting opportunities, including most popular game species. Specific sites' hunting seasons and opportunities may change from year to year, as they are used as a wildlife management tool. Hunters are required to follow all harvest guidelines while hunting in state parks.
U.S. Army Corps of Engineers Lands
The John H. Kerr Reservoir and the John W. Flannagan Reservoir are both open to hunting. These areas offer a wide variety of game species, including deer, bear, and wild turkey. Be sure to check with the appropriate office before hunting, as U.S. Army Corps of Engineers Lands are subject to restrictions and regulations.
Licensing Fees
---
Most hunters in Virginia are required to carry licenses. Exemptions include:
Landowners hunting on their property.
Residents over 65 years of age hunting on private property.
Residents under 12 years of age.
| License | Fee |
| --- | --- |
| ​Resident Junior Hunting License | ​$8.50 |
| Resident Hunting License (1-Year) | ​$23.00 |
| ​Resident Hunting License (2-Year) | ​$44.00 |
| ​Resident Hunting License (3-Year) | ​$65.00 |
| ​Resident Hunting License (4-Year) | ​$86.00 |
| ​Resident County or City Hunting License | ​$16.00 |
| ​Resident Senior Citizen Hunting License | ​$9.00 |
| ​Nonresident Junior Hunting License (under age 12) | ​$13.00 |
| ​Nonresident Junior Hunting License (age 12 to 15) | ​$16.00 |
| ​Nonresident Hunting License | ​$111.00 |
| ​Nonresident 3-Day Hunt License | ​$60.00 |
Note that additional tag and permit fees may apply for some species of game.
Hunter Education
---
First time hunters ages 12 through 15 are required to obtain a hunter education certification in order to hunt in Virginia. The completion of a hunter's education course is required prior to obtaining a hunting license. Bowhunting courses are also available.
These courses can be taken online or in a traditional classroom setting.
Youth Hunting
---
Youth deer hunting weekends are available in Virginia for residents and nonresidents 15 years old or younger. A hunting license is required for all youths between the ages of 12 and 15. Participating resident youths under 12 years of age are not required to have a hunting license, but they must be supervised by a licensed adult hunter.
Throughout the rest of the year, hunting is open to youths of all ages. Hunters under 12 are not required to have a license, but they must be accompanied by a licensed adult.
Trapping
---
A trapping license is required to trap in Virginia. Residents under 16 years of age may trap without a license if they are accompanied by a person 18 years of age or older. This supervising adult must possess a valid license to trap.
The following mammals may be taken by means of a trap in Virginia: beaver, bobcat, coyote, fisher, fox, mink, muskrat, nutria, opossum, otter, rabbit, raccoon, skunk, and weasel. Trappers must adhere to Virginia state trapping seasons when taking these furbearers.
Trappers may set traps in the water from December through February. Trappers must visit all of their traps at least once daily and remove animals caught inside. Completely submerged body-gripping traps must be visited at least once every 72 hours.
Hunting Seasons
Game
Season Begins
Season Ends
Bear*
Oct 1 2022
Jan 7 2023
Turkey*
Oct 1 2022
Jan 28 2023
Apr 8 2022
May 13 2023
Deer*
Oct 1 2022
Jan 7 2023
Crow*
Aug 20 2022
Mar 17 2023
Sep 2 2022
Mar 10 2023
Groundhog*
no closed season
no closed season
Grouse*
Oct 29 2022
Feb 11 2023
Quail and Pheasant
Nov 12 2022
Jan 31 2023
Rabbit
Nov 5 2022
Feb 28 2023
Squirrel (Gray, Red, & Fox)
Sep 3 2022
Feb 28 2023
Dove*
Sep 3 2022
Jan 21 2023
Rails and Gallinules
Sep 9 2022
Nov 17 2022
Woodcock
Nov 11 2022
Dec 3 2022
Dec 27 2022
Jan 17 2023
Snipe
Sep 26 2022
Jan 29 2023
September Teal*
Sep 17 2022
Sep 30 2022
Ducks
Oct 7 2022
Feb 4 2023
Sea Ducks
Oct 7 2022
Feb 4 2023
Mergansers
Oct 7 2022
Jan 29 2023
Coots
Oct 7 2022
Jan 29 2023
Canada Goose*
Dec 19 2022
Feb 22 2023
Light Goose
Oct 17 2022
Jan 31 2023
Atlantic Brant
Nov 22 2022
Jan 29 2023
Tundra Swan*
Nov 16 2022
Jan 31 2023
*Hunting dates for this species may vary by zone, method of take, or subspecies of animal. Visit the state's website here to find out more.
Disclaimer: The information provided here is not to be construed as legal advice or acted upon as if it is legal advice: it is provided for informational purposes only. While we strive to provide accurate, up-to-date content, we cannot guarantee the accuracy, completeness, or currency of the information.