Skip to content
Vermont Hunting Guide
Vermont offers some of the most significant hunting opportunities in New England. Although small, Vermont has large amounts of public land available for use by hunters. Vermont also supports a large variety of densely populated game species.
What to Hunt
---
Despite its small land mass, Vermont offers many different types of small and large game species.
Deer
More than 10 bucks are taken per square mile annually in Vermont. Urban and big woods deer populations are strong throughout the state. Most of Vermont's huntable deer can be found in the southern portion of the state. There is a bag limit of four deer per year, with only one being a legal buck. Youth and novices are permitted to take a second buck as long as one of them is taken during the youth or novice season.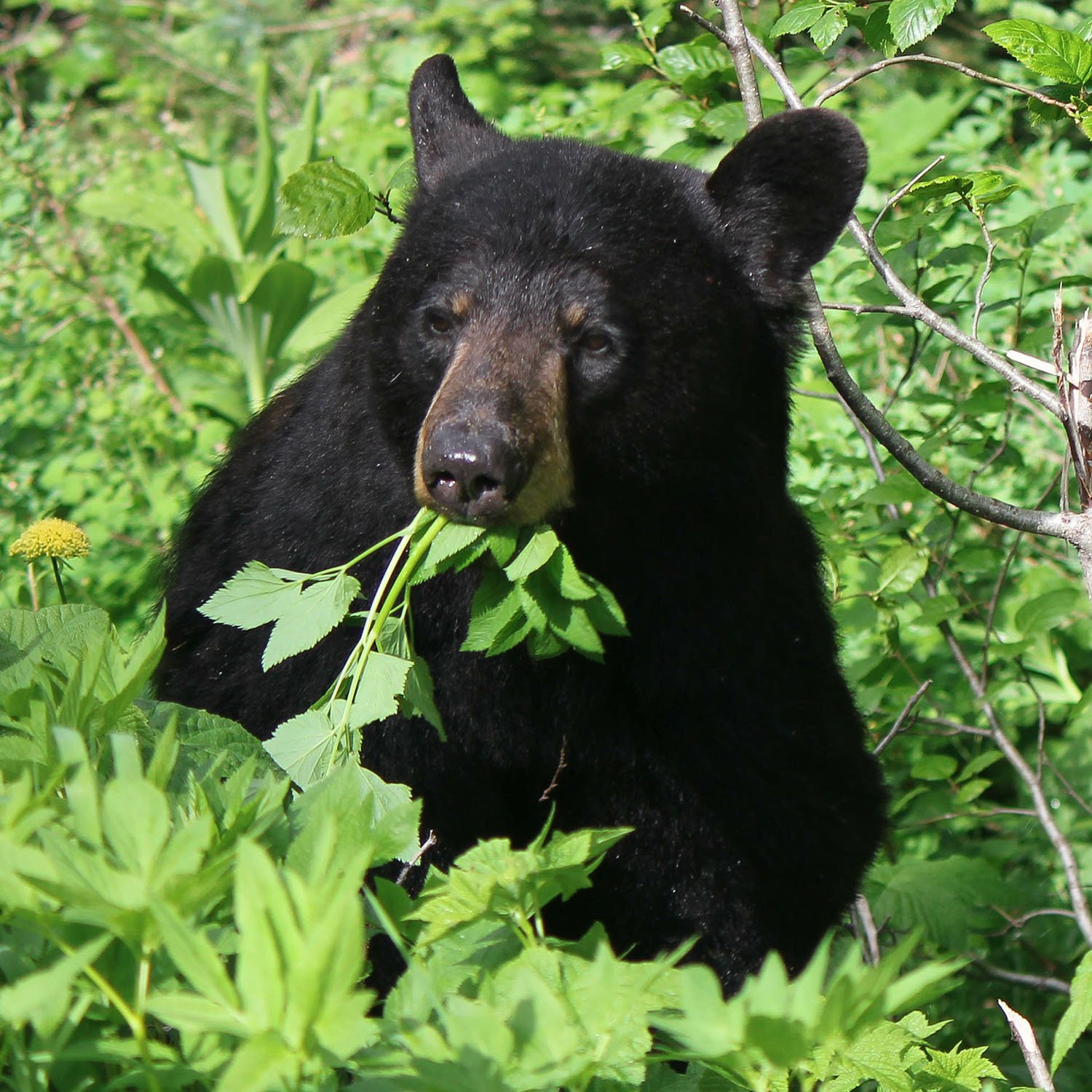 Black Bear
Bear can be found throughout most of Vermont, most notably in the Green Mountains and the Northeast Kingdom. Vermont has one of the nation's densest black bear populations, with about one bear every three square miles. Hunters may take one bear per calendar year. It is not permitted to bait bears, though up to six dogs may be used if the hunter has a bear-dog permit. There is a separate season start day for nonresident hunters using dogs.
Turkey
Vermont holds a dense Eastern turkey population with fairly low hunt pressure. Spring season is typically in May, and has a bag limit of two bearded turkeys. Fall seasons are divided into archery only and archery or shotgun, and generally occur in October. In the fall season, there is a statewide bag limit of one turkey of either sex. Turkeys can primarily be found in the southwestern foothills, southern Champlain Valley, and low-land areas in the eastern foothills..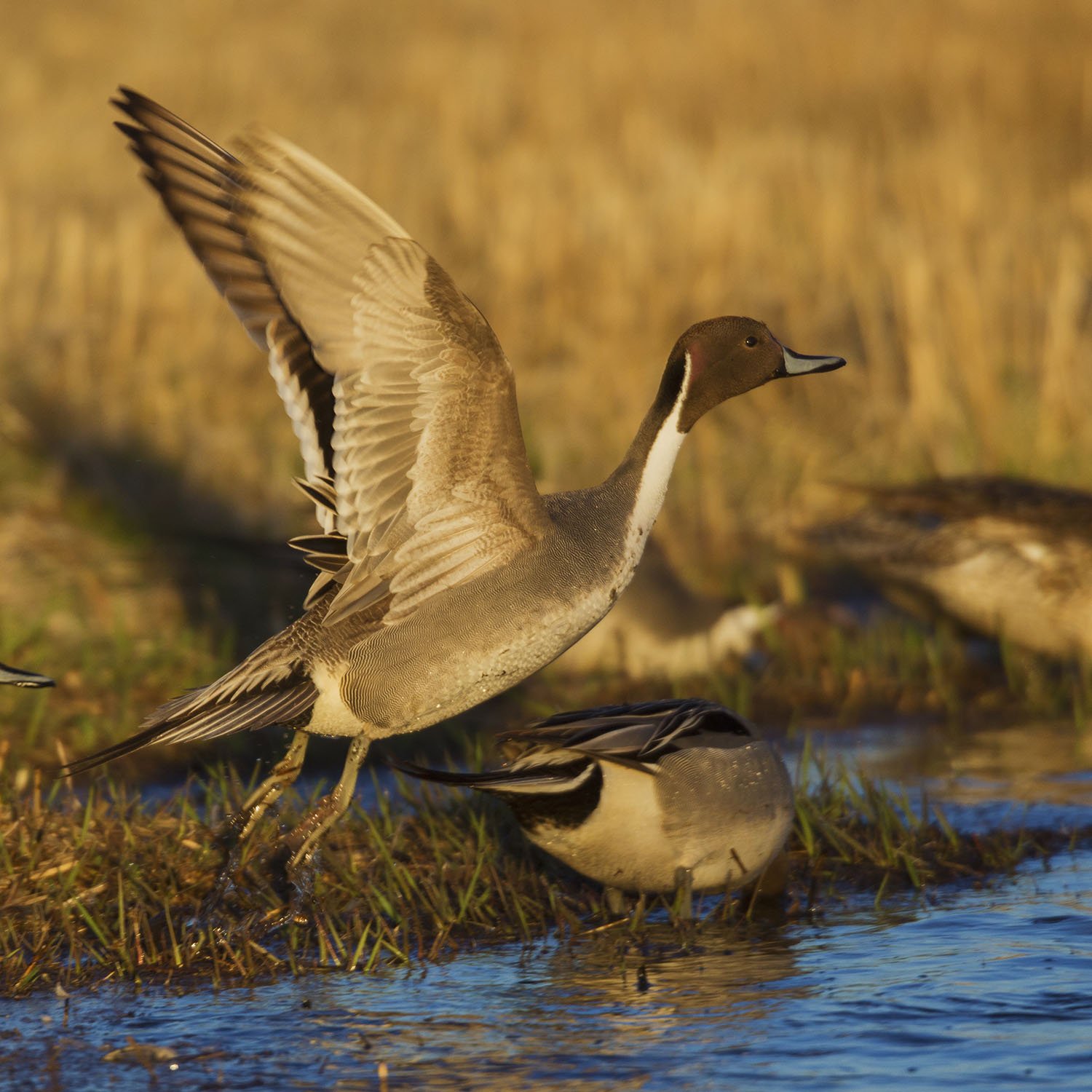 Waterfowl
Much of Vermont's waterfowl hunting is on private land, but hunt pressure is very low throughout the whole state. Canada goose are the most abundant species in the state, and hunters may target ducks, geese, coots, snipe, woodcock, and more. Waterfowl hunters must have a Federal Migratory Bird Hunting and Conservation Stamp as well as a Vermont Migratory Waterfowl Stamp. It is required to register with the Migratory Bird Harvest Information Program.
Other Vermont game species include: Crow, Gray Squirrel, Rabbit, Ruffed Grouse and Scaup.
Where to Hunt
---
Although Vermont is small, the state offers thousands of acres of public lands. These lands may be federally or state operated, and are all subject to their own restrictions and regulations.
Wildlife Management Areas
Wildlife Management Areas (WMAs) in Vermont comprise about 130,000 acres. There are 100 separate WMAs across Vermont. All of these areas are open to hunting, though they may have seasonal hunt restrictions.
Federal Lands
Vermont has three federally managed areas that are open to hunters: Silvio O. Conte National Fish and Wildlife Refuge, Missisquoi National Wildlife Refuge, and Green Mountain National Forest.
Private Lands
Permission from the landowner is not required for hunting on privately owned lands in Vermont, except during the Youth Hunting Weekends for deer and turkey. However, the Vermont Fish & Wildlife Department does strongly suggest requesting permission as a courtesy.
Licensing Fees
---
Generally, any person hunting, trapping, or taking any wild animals must have a hunting license in Vermont. Basic hunting licenses include small game, a late season bear tag, and a November season legal buck tag. Additional fees may apply depending on the type of game a hunter is targeting.
| License | Resident | Nonresident |
| --- | --- | --- |
| ​Basic hunting (1-year) | ​$28.00 | ​$102.00 |
| ​Basic hunting (5-year) | ​$134.00 | ​$504.00 |
| ​Youth Hunting (1-year) | ​$8.00 | ​$25.00 |
| ​Trapping (1-year) | ​$23.00 | ​$305.00 |
| ​Trapping (5-year) | ​$109.00 | ​$1,519.00 |
Hunter Education
---
All first-time hunters, bowhunters, and trappers must take a hunter education course before obtaining a license of their respective type. Bowhunters must take a bowhunting course as well as a general hunting course.
These courses can all be taken online or in person. However, there is a minimum age requirement of 12 years for all online-only hunter education courses.
Youth Hunting
---
Vermont has designated three individual youth hunting seasons throughout the year: Youth Turkey Season, Youth Waterfowl Season, and Youth Deer Season. These are open to hunters age 17 and younger, with some zonal restrictions for hunter 15 and younger. Youths must be accompanied by a licensed, adult hunter during these events.
A trapping license is required to take furbearing mammals in the state of Vermont. To obtain a trapping license, you must present one of the following:
Trapping
---
A trapping license is required to trap in Vermont. Residents under 16 years of age may trap without a license if they are accompanied by a person 18 years of age or older. This supervising adult must possess a valid license to trap. .
The following mammals may be taken by means of a trap in Vermont: beaver, bobcat, coyote, fisher, fox, mink, muskrat, nutria, opossum, otter, rabbit, raccoon, skunk, and weasel. Trappers must adhere to Vermont state trapping seasons when taking these furbearers.
Hunting Seasons
| Game | Season Begins | Season Ends |
| --- | --- | --- |
| Black Bear* | Sep 1 2022 | Nov 20 2022 |
| Turkey* | Apr 23 2022 | May 31 2022 |
| | Oct 1 2022 | Nov 6 2022 |
| Deer* | Oct 1 2022 | Dec 15 2022 |
| Crow* | Jan 17 2022 | Apr 11 2022 |
| | Aug 19 2022 | Dec 19 2022 |
| Gray Squirrel* | Sep 1 2022 | Dec 31 2022 |
| Hare & Rabbit* | Sep 24 2022 | Mar 31 2023 |
| Ruffed Grouse | Sep 24 2022 | Dec 31 2022 |
| Ducks, Coots, Mergansers* | Oct 4 2022 | Dec 18 2023 |
| Scaup* | Oct 4 2022 | Dec 18 2023 |
| Canada Geese* | Sep 1 2022 | Jan 21 2023 |
| Snow Geese* | Oct 1 2022 | Apr 23 2023 |
| Brant* | Oct 4 2022 | Dec 8 2022 |
| Woodcock | Sep 24 2022 | Nov 7 2022 |
| Common Snipe | Sep 24 2022 | Nov 7 2022 |
*Hunting dates for this species may vary by zone, method of take, or subspecies of animal. Visit the state's website here to find out more.
Disclaimer: The information provided here is not to be construed as legal advice or acted upon as if it is legal advice: it is provided for informational purposes only. While we strive to provide accurate, up-to-date content, we cannot guarantee the accuracy, completeness, or currency of the information.