Skip to content
New Jersey Hunting Guide
New Jersey offers over 500,000 acres of public land for sportsmen to enjoy. These areas support a wide variety of popular game species, with notable deer and waterfowl opportunities throughout the state.
What to Hunt
---
New Jersey offers several popular game species, with generally lengthy seasons and permissive bag limits.
Turkey
Habitat access can be difficult for New Jersey turkey hunters, but the state is home to a healthy, thriving population of huntable Eastern wild turkeys. New Jersey also has relatively low hunt pressure, ensuring high success rates across the state. Spring turkey permits are given through a lottery season, while fall permits may be purchased online and are given on a first-come, first-serve basis. It is not permitted to stalk turkeys, and hunters must report their harvests..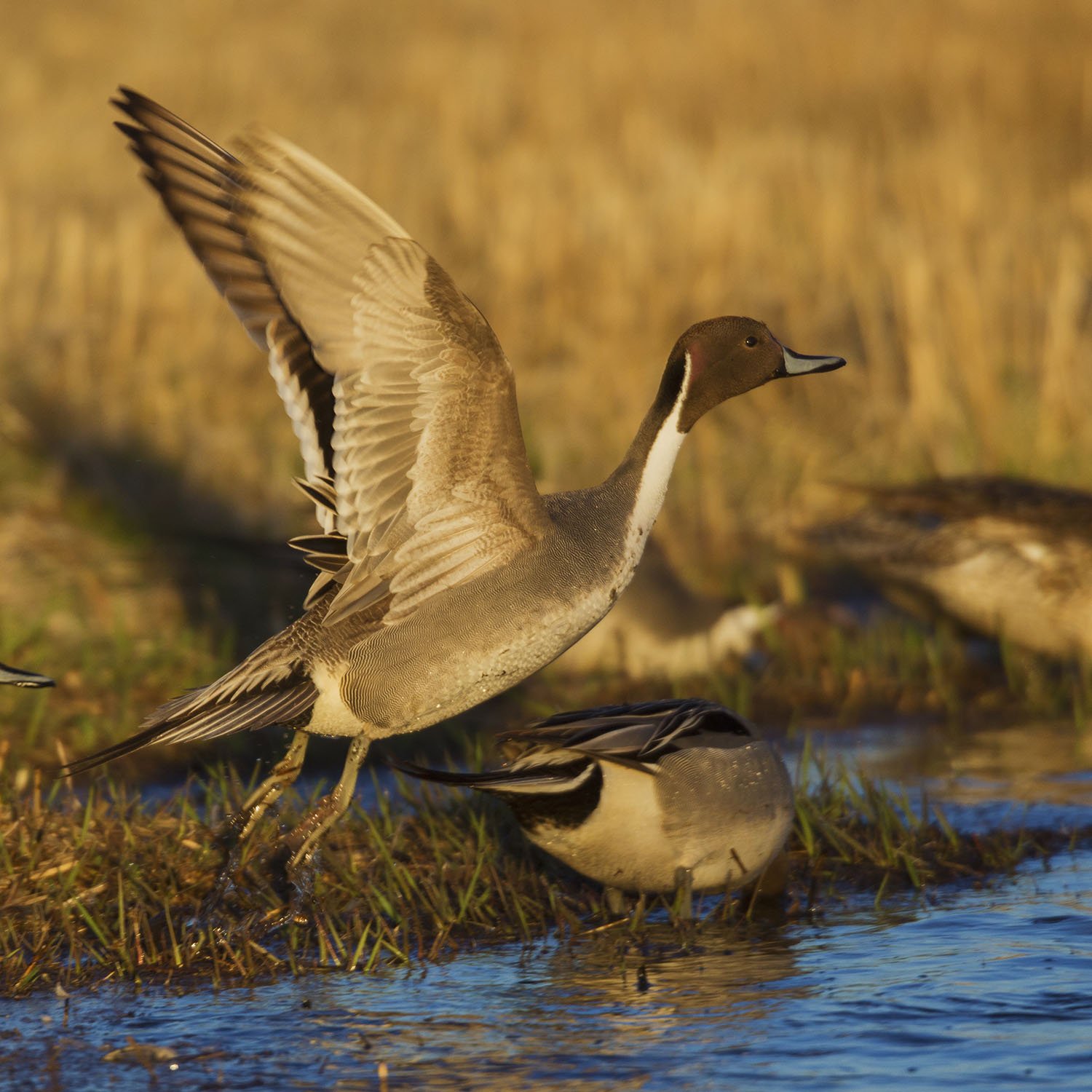 Waterfowl
New Jersey offers some of the most ideal waterfowl habitat in the nation. Within the state, hunters can enjoy a range of diverse waterfowl areas. This includes ocean coastlines, inland wetlands, ponds, rivers, and lakes. Hunters generally report very high success rates in New Jersey. Youth hunts are scheduled in the fall and winter, and there is a statewide veterans/military hunt day. Hunters may take crows, woodcock, rail, snipe, coots, moorhens, ducks, geese, and brant.
Deer
Hunters annually harvest about 55,000 deer from New Jersey, with almost half of these takes coming from archery. Deer are not particularly abundant throughout the state, but some hunting opportunity exists on public and private lands. The deer season is generally about a hundred days, with dedicated seasons for archery, shotguns, and muzzleloading rifles. Most zones allow hunters to take multiple deer.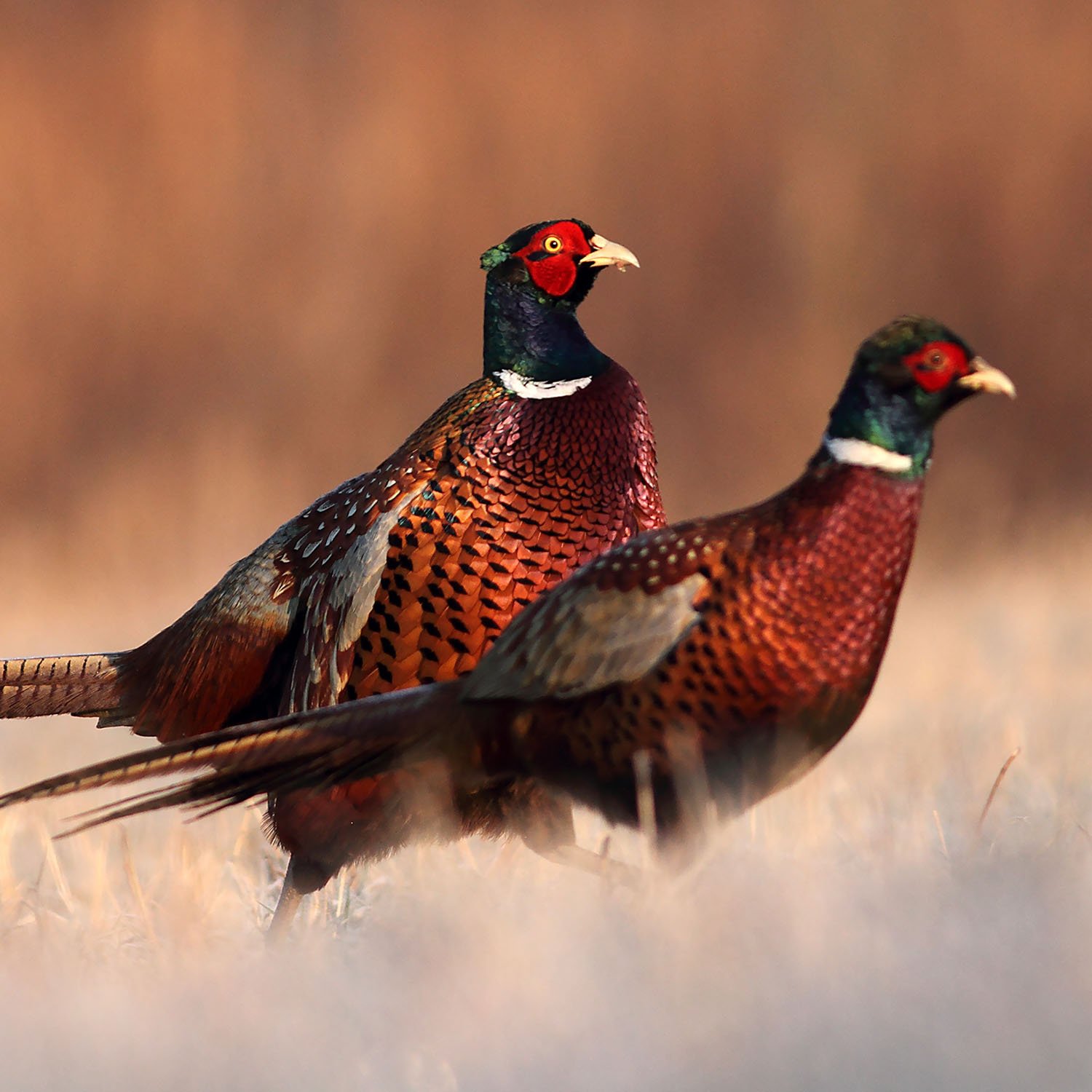 Smaller Game
In addition to the state's larger game species, New Jersey offers significant small game hunting opportunities. Most notably, New Jersey Wildlife Management Areas are stocked with 50,000 pheasant each year for hunters to enjoy.
Other New Jersey game species include: Ducks, Scaup, Brant, Goose, Woodcock, Rails and Gallinule, Snipe, Crows, Bobwhite, Coyote and Fox, Crow, Opossum, Raccoon, Pheasant & Partridge, Rabbit, Hare, and Jackrabbit, Gray Squirrel, Black Bear, etc. found in the "Hunting Seasons" section at bottom of the page.
Where to Hunt
---
Although New Jersey has limited land space available, hunters can enjoy a variety of areas that are open to outdoor recreation.
Wildlife Management Areas
The state of New Jersey offers 354,000 acres of Wildlife Management Areas (WMAs). These are multi-purpose areas, but are generally open to hunting. New Jersey WMAs vary greatly in size, with Peaslee Wildlife Management Area being the largest, at 36,000 acres.
State Parks and Forests
Many of New Jersey's state parks and forests allow hunting. Certain state parks and forest may only be partially open to hunting. It is important to familiarize yourself with the relevant restrictions before hunting in any state park or forest.
Natural Lands Trust Preserves
New Jersey is home to dozens of Natural Lands preserves. These areas are protected habitats that often allow hunting. Some of these areas only permit bow hunting. Online pre-registration is required in many of the Natural Lands Trust Preserves.
National Wildlife Refuges
Hunting is permitted on many of the National Wildlife Refuges (NWRs) in New Jersey. A NWR hunting permit is often required to hunt in these areas.
Licensing Fees
---
A hunting license is required by all hunters in New Jersey. To qualify as a resident, a hunter must have lived in New Jersey for six months. In addition to general licenses, hunters may also require additional permits for taking certain species.
| License | Fee |
| --- | --- |
| ​Resident Firearm Hunting | ​$27.50 |
| Senior Resident Firearm (65 years & older) | ​$15.50 |
| ​Non-Resident Firearm Hunting | ​$135.50 |
| ​Non-Resident Two-Day Small Game Firearm Hunting (Consecutive Days Only) | ​$36.50 |
| ​Special One-Day Hunting (On Commercial Preserves Only) | ​$12.50 |
| ​Youth License (Resident and Non-Resident) | ​Free |
| ​Resident Bow & Arrow Hunting | ​$31.50 |
| ​Non-Resident Bow & Arrow Hunting | ​$135.50 |
| ​Resident Trapping | ​$32.50 |
| ​Non-Resident Trapping | ​$200.50 |
Hunter Education
---
It is required to complete a hunter education course before obtaining a New Jersey hunting license. The course is taken through a home-study section as well as a live-fire day. Both parts of the course are required. A bowhunting course is also available.
Youth Hunting
---
Youth age 10-16 will receive a free license after completing a Hunter Education Course. Hunters age 10-13 may only hunt under the supervision of a licensed adult, age 21 or over. Youth may hunt independently upon reaching age 14.
New Jersey also offers the Take a Kid Hunting Program. Through this program, youths may hunt deer, pheasant, waterfowl, and turkey during 'youth-only' hunt weekends.
Trapping
---
It is required to pass a trapper education course in order to obtain a trapping license in New Jersey. The following species are considered trappable game in New Jersey: beaver, otter, mink, muskrat, eastern coyote, fox, opossum, raccoon, skunk, and weasel.
Traps must be checked at least once every 24 hours, and trappers are encouraged to check in the morning. Traps must include durable tags that give the name and address of the trapper, and these tags must be visible above any water or ice, when trapping beaver or otter. Beaver and otter permits are given through a lottery season.
Hunting Seasons
| Game | Season Begins | Season Ends |
| --- | --- | --- |
| Deer* | Sep 10 2022 | Jan 1 2023 |
| Turkey* | N/A fall season | N/A fall season |
| | Apr 23 2022 | May 27 2022 |
| Ducks* | Oct 15 2022 | Jan 28 2023 |
| Scaup* | Oct 15 2022 | Jan 28 2023 |
| Brant* | Oct 15 2022 | Jan 17 2023 |
| Canada Goose | Nov 24 2022 | Jan 17 2023 |
| Sea Ducks | Oct 15 2022 | Jan 28 2023 |
| Light Goose | Oct 14 2022 | Feb 15 2023 |
| Woodcock* | Oct 15 2022 | Jan 3 2023 |
| Rails and Gallinule | Sep 1 2022 | Nov 21 2022 |
| Snipe | Sep 10 2022 | Jan 12 2023 |
| Crows | Aug 8 2022 | Mar 18 2023 |
| Bobwhite (quail)) | Nov 12 2022 | Jan 31 2023 |
| Pheasant & Partridge | Nov 12 2022 | Feb 20 2023 |
| Black Bear | closed season | closed season |
*Hunting dates for this species may vary by zone, method of take, or subspecies of animal. Visit the state's website here to find out more.
Disclaimer: The information provided here is not to be construed as legal advice or acted upon as if it is legal advice: it is provided for informational purposes only. While we strive to provide accurate, up-to-date content, we cannot guarantee the accuracy, completeness, or currency of the information.