Skip to content
Michigan Hunting Guide
Michigan provides moderate hunting opportunities on both public and private lands. The state's diverse mix of wetland and dry landscapes support a variety of species, but low population densities and high hunt pressure can be problematic.
What to Hunt
---
Thanks to its proximity to the Great Lakes, Michigan is most noted for its waterfowl hunting. The state also has stable populations of many other, larger game species.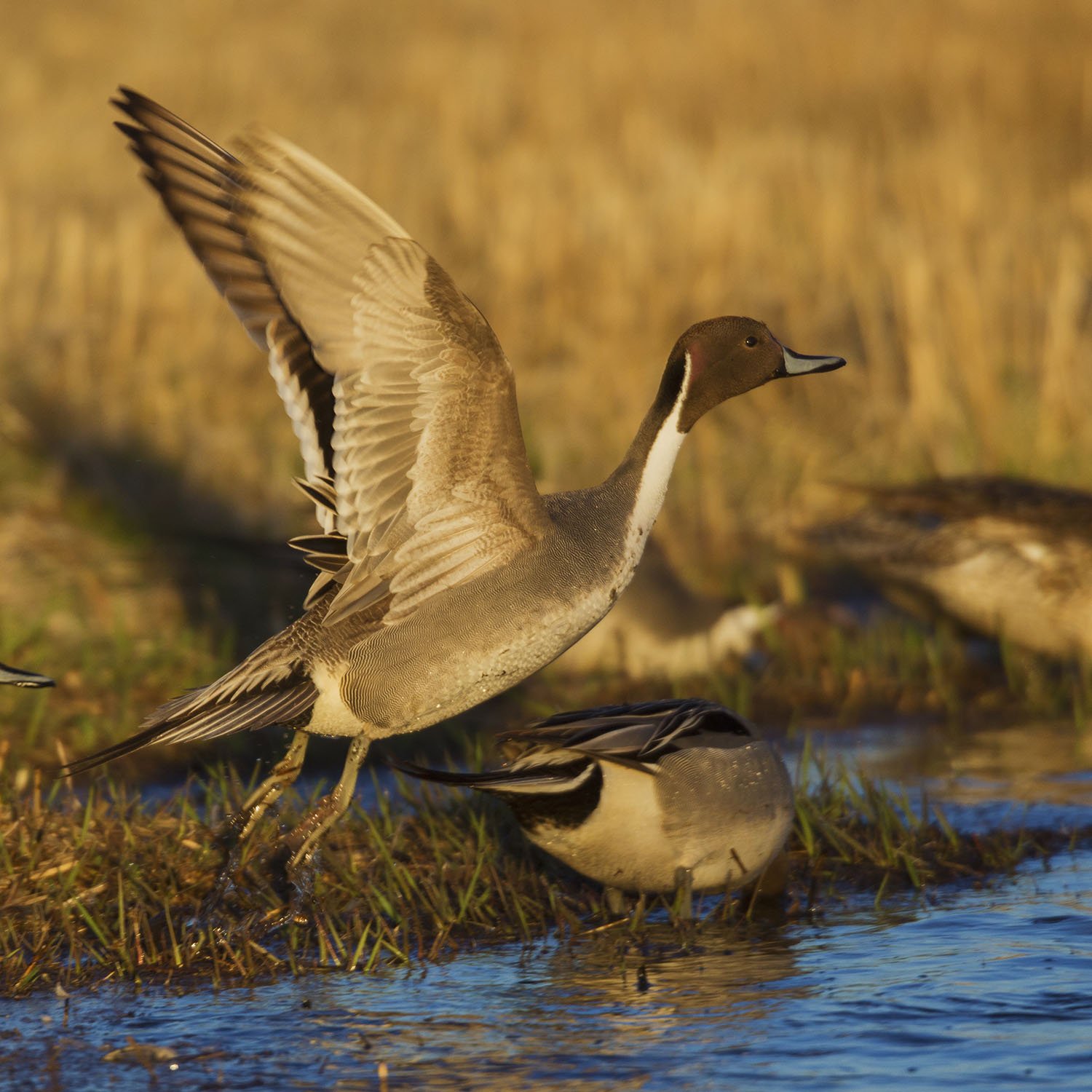 Waterfowl
Michigan has seven public wetland areas in the south, and the upper peninsula features significant waterfowl populations. Hunters can pursue American Coot, Canada geese, moorhen, ducks, mergansers, other geese, rails, and snipes. Waterfowl seasons typically run from September to December, depending on the species and the zone. There is a youth waterfowl hunting weekend each September, and there are veterans preference drawings each November. Hunters must apply for the license drawing through the Department of Natural Resources.
Deer
Although Michigan's deer population is strong, there is significant hunt pressure every year. The state features a wide variety of ideal deer landscapes and a high overall deer population. Deer season in Michigan is divided into archery, firearm, muzzleloading, and antlerless seasons. Hunters can choose from Deer Management Units (DMUs) based on hunting conditions including availability of public land, weather conditions, and habitat. Each DMU has a quota for the availability of hunting licenses.
Turkey
Both the upper and lower parts of Michigan have significant turkey populations, although hunt density is much lower in the south. Hunters must go through a drawing to obtain a turkey hunting license; the drawing is usually offered in January for the spring season. There is a bag limit of one turkey of either sex per fall license, and hunters may purchase one license per day until the quota is met. In the spring season, hunters may take one bearded turkey per turkey license.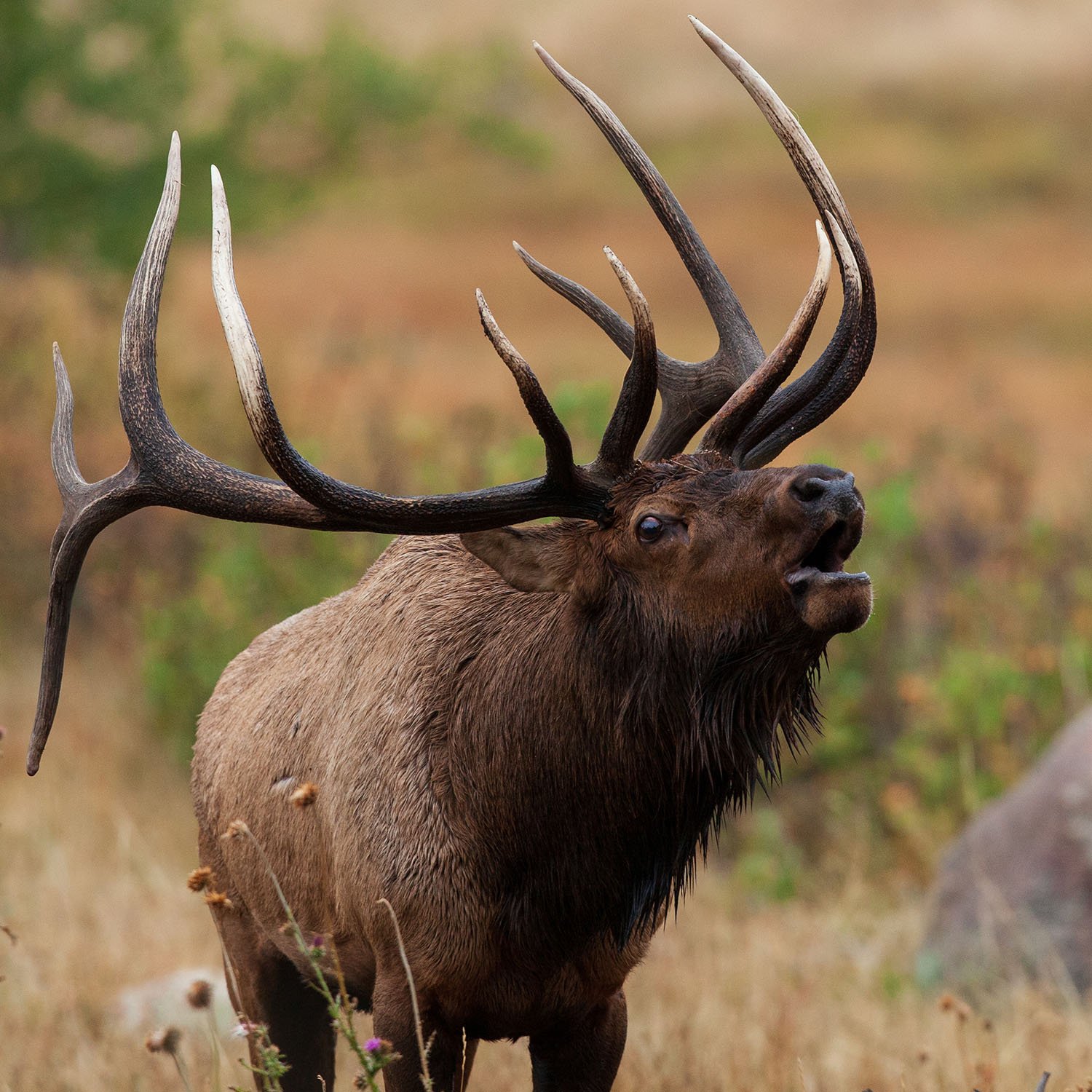 Elk
Very limited elk hunting is available in Michigan. Elk permits are selected through a weighted lottery. The current Elk population in Michigan is estimated to be between 500 and 900, though numbers continue to grow annually. Elk seasons run from August through January, though the January season is only held if needed for population management goals. There is a mandatory elk hunt orientation that must be taken by those who are successful in the lottery.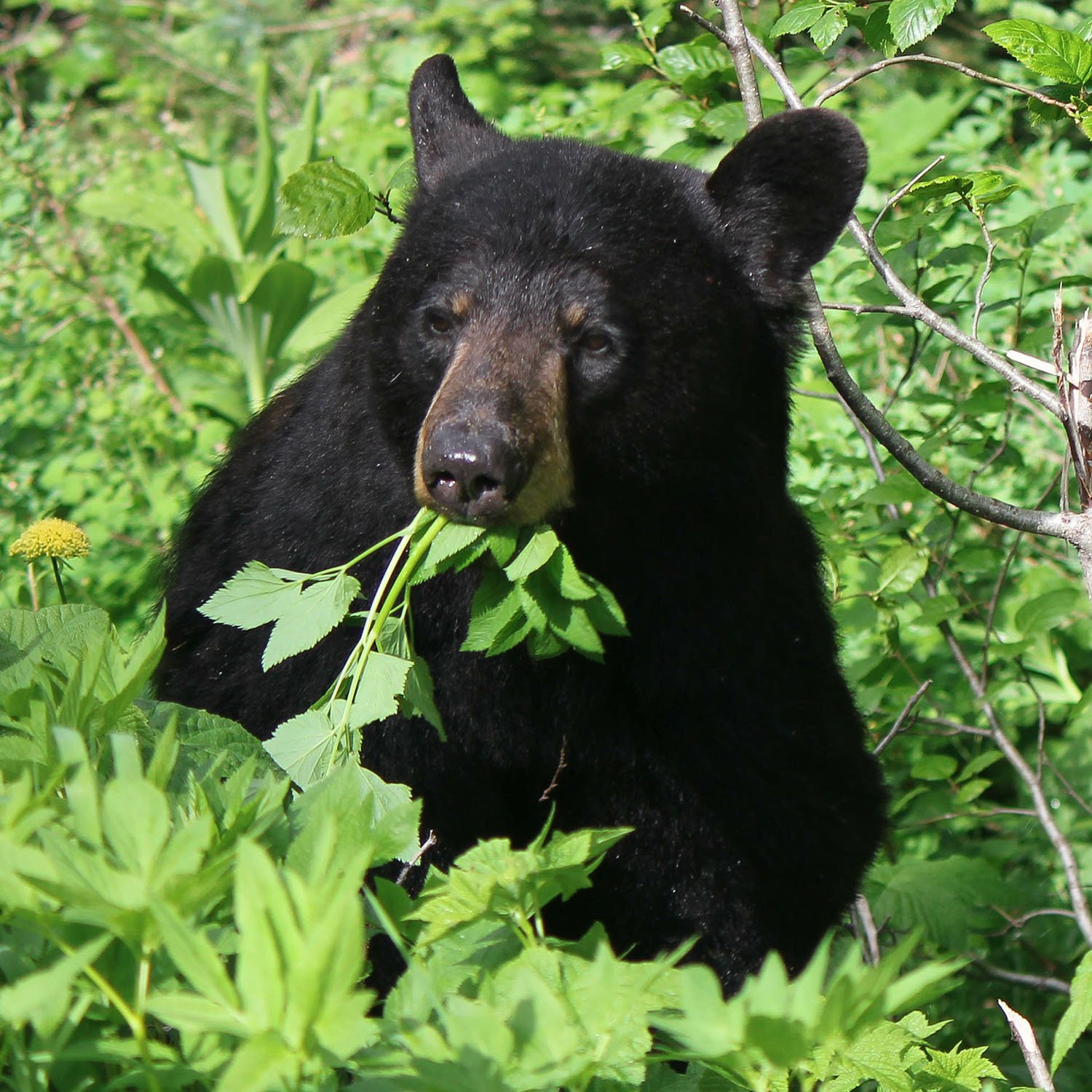 Bear
Limited bear hunting can be found throughout Michigan. Licenses are issued through a drawing. All of Michigan's bear hunting is found in the northernmost part of the state and the upper peninsula. The bear drawing typically occurs in May, though the season varies depending on the location in the state. Hunters may use a bow and arrow, crossbow, firearm, or muzzleloader to take bear. Michigan permits hunters to use tree stands and ground blinds.
Other Michigan game species include: Cottontail Rabbit and Snowshoe Hare, Crow, Pheasant, Quail, Grouse, Squirrel, Woodcock, Opossum, Porcupine, Weasel, Squirrel, Skunk, Russian Boar, Feral Pigeons, Starling and House Sparrows, Brant, Goose, etc. found in the "Hunting Seasons" section at bottom of the page.
Where to Hunt
---
Michigan offers significant public and private land for hunters to enjoy.
Wildlife and Game Areas
Michigan maintains a system of publicly owned lands that are enriched for wildlife habitat and preservation. As part of this plan, hunting is allowed in these areas. The state has over 100 units in this program, which comprise approximately 340,000 acres. These areas are often designed for the propagation of one or more specific species.
National Forest Lands
Hunting in National Forest Lands is permitted. However, these lands are regulated by the federal government. It is important to be familiar with all federal forest regulations before planning your trip.
Grouse Enhanced Management Sites
Throughout the state, Michigan maintains Grouse Enhanced Management Sites (GEMS). These areas offer significant bird hunting opportunities. Most GEMS can be found in the northernmost areas of Michigan.
Hunting Access Program
Michigan's Hunting Access Program (HAP) provides financial incentives for landowners who open their land for hunting. The HAP has significantly expanded Michigan's overall available hunting land.
Licensing Fees
---
An annual base license is required for all hunters in Michigan. This license allows hunters to take small game. Additional fees and stamps may be required for certain species in Michigan.
| License | Resident | Nonresident |
| --- | --- | --- |
| ​Base License | ​$11.00 | ​$151.00 |
| ​Junior Base License (residents only) | ​$6.00 | ​N/A |
| ​Senior Base License (residents only) | ​$5.00 | ​N/A |
| ​Deer | ​$20.00 | ​$20.00 |
| ​Elk (residents only) | ​$100 | ​N/A |
| ​Turkey (spring) | ​$15.00 | ​$15.00 |
| ​Turkey (fall) | ​$15.00 | ​$15.00 |
| ​Furharvester | ​$15.00 | ​$15.00 |
| ​Waterfowl | ​$12.00 | ​$12.00 |
Hunter Education
---
Any individual born on or after January 1, 1960 is required to complete a hunting education course prior to obtaining a hunting license in Michigan. The course can be taken online or in a traditional classroom setting. Both require an in-person field day.
Trapper and bowhunter courses are also available, but neither of these are required for their respective licenses.
Youth Hunting
---
Michigan offers a Mentored Youth Hunter license to youths under the age of 10. This license allows youths to hunt turkey (spring and fall on private or public land) and deer (one tag, any deer). They may also take small game, trap furbearers, and fish for all species.
While hunting, the mentored youth must be accompanied by a mentor, who must be a licensed hunter at least 21 years of age. Additional qualifications may apply for becoming a mentor.
The state also offers an apprentice hunting program for youths ages 10 and over. With an apprentice license, youths may hunt small game and purchase licenses to hunt other species like deer and turkey. Apprentice hunters are required to be supervised by someone 21 years of age or older who holds a regular current-year hunting license for the same game the youth will be hunting.
Trapping
---
A base hunting license and a fur harvester license are required to trap any animals in the state of Michigan. The following species are furbearers found in Michigan: badger, bobcat, fisher, marten, fox (red and gray), coyote, weasels (least, short-tailed (ermine), and long-tailed), mink, raccoon, muskrat, beaver, otter, skunk, and opossum. These animals are all regulated separately from standard firearm hunting laws.
Hunting Seasons
| Game | Season Begins | Season Ends |
| --- | --- | --- |
| Bear* | Sep 7 2022 | Oct 26 2022 |
| Cottontail Rabbit and Snowshoe Hare | Sep 15 2022 | Mar 31 2023 |
| Crow | Aug 1 2022 | Sep 30 2022 |
| | Feb 1 2023 | Mar 31 2023 |
| Deer* | Sep 10 2022 | Jan 1 2023 |
| Elk* | Aug 30 2022 | Dec 18 2022 |
| Pheasant* | Oct 10 2022 | Jan 1 2023 |
| Quail | Oct 20 2022 | Nov 14 2022 |
| Ruffed Grouse | Sep 15 2022 | Jan 1 2023 |
| Sharp-tailed Grouse | Oct 10 2022 | Oct 31 2022 |
| Squirrel - Fox and Gray | Sep 15 2022 | March 31 2023 |
| Wild Turkey | Sep 15 2022 | Nov 14 2022 |
| | Apr 23 2023 | Jun 7 2023 |
| Woodcock | Sep 15 2022 | Oct 29 2022 |
| Opossum, porcupine, weasel, red squirrel, skunk, ground squirrel, woodchuck, Russian boar, feral pigeons, starling and house sparrows | no closed season | no closed season |
| Ducks/Coots/Mergansers* | Sep 24 2022 | Jan 1 2023 |
| Dark Goose* | Sep 1 2022 | Feb 13 2023 |
| Light Goose* | Sep 1 2022 | Feb 13 2023 |
| Early Teal* | Sep 1 2022 | Sep 16 2022 |
| Wilson's Snipe* | Sep 1 2022 | Sep 9 2022 |
| Virgina and Sora Rail* | Sep 1 2022 | Sep 9 2022 |
| Common Gallinules* | Sep 1 2022 | Sep 9 2022 |
*Hunting dates for this species may vary by zone, method of take, or subspecies of animal. Visit the state's website here to find out more.
Disclaimer: The information provided here is not to be construed as legal advice or acted upon as if it is legal advice: it is provided for informational purposes only. While we strive to provide accurate, up-to-date content, we cannot guarantee the accuracy, completeness, or currency of the information.