Skip to content
Louisiana Hunting Guide
Louisiana is primarily known as a duck and waterfowl hunting destination. The state provides large amounts of ideal waterfowl habitat, and significant public land access.
What to Hunt
---
Louisiana supports several species of game for hunters to enjoy, particularly in wetland areas.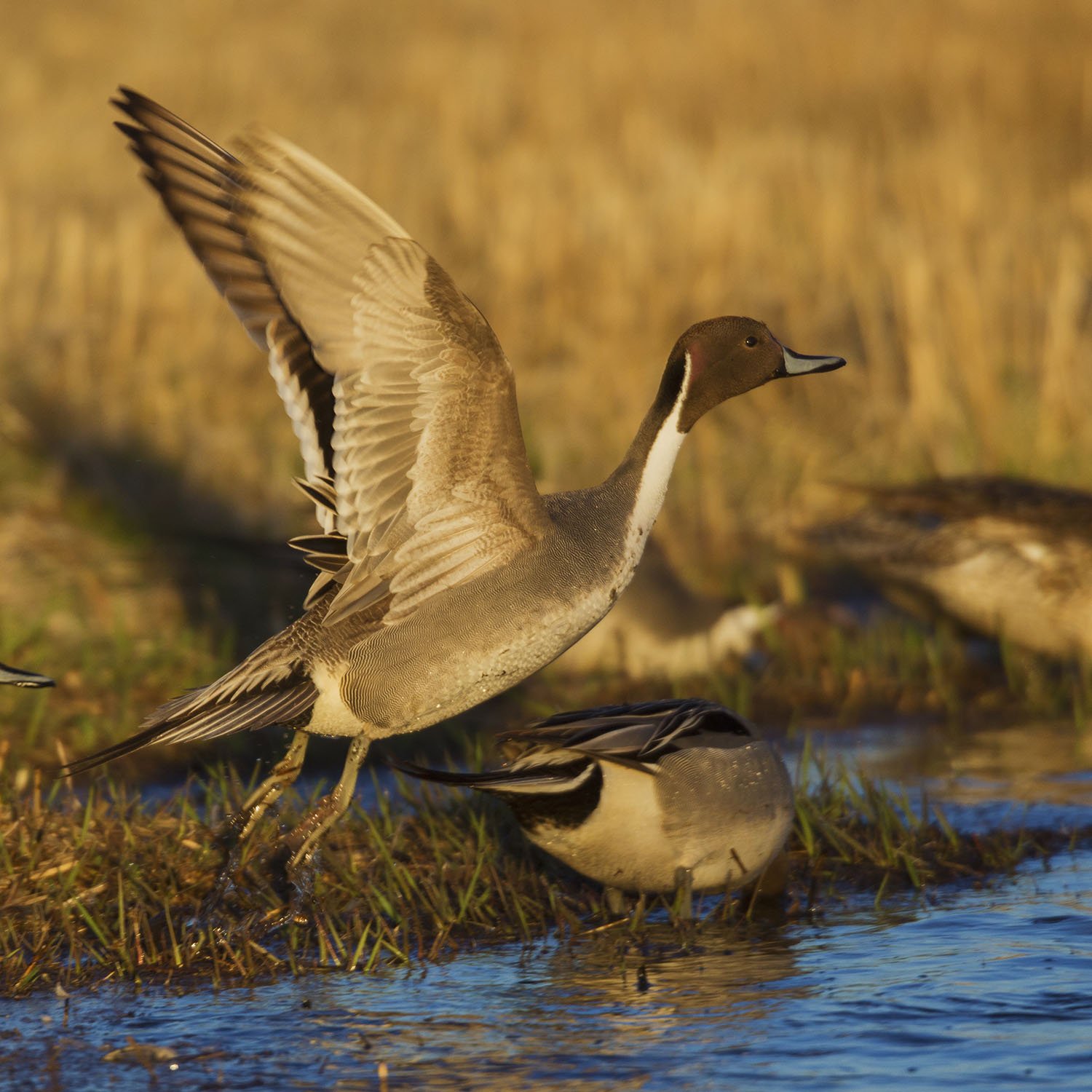 Waterfowl
Louisiana offers large amounts of public and private access near wetlands, much of which is managed specifically for waterfowl species. Duck hunters must obtain a Federal Duck Stamp, and migratory bird hunters must obtain a Harvest Information Program certificate. Waterfowl can generally be hunted from November through March, depending on the species and the zone. Hunters can find teal, ducks, coots, mergansers, light geese, white-fronted geese, and Canada geese.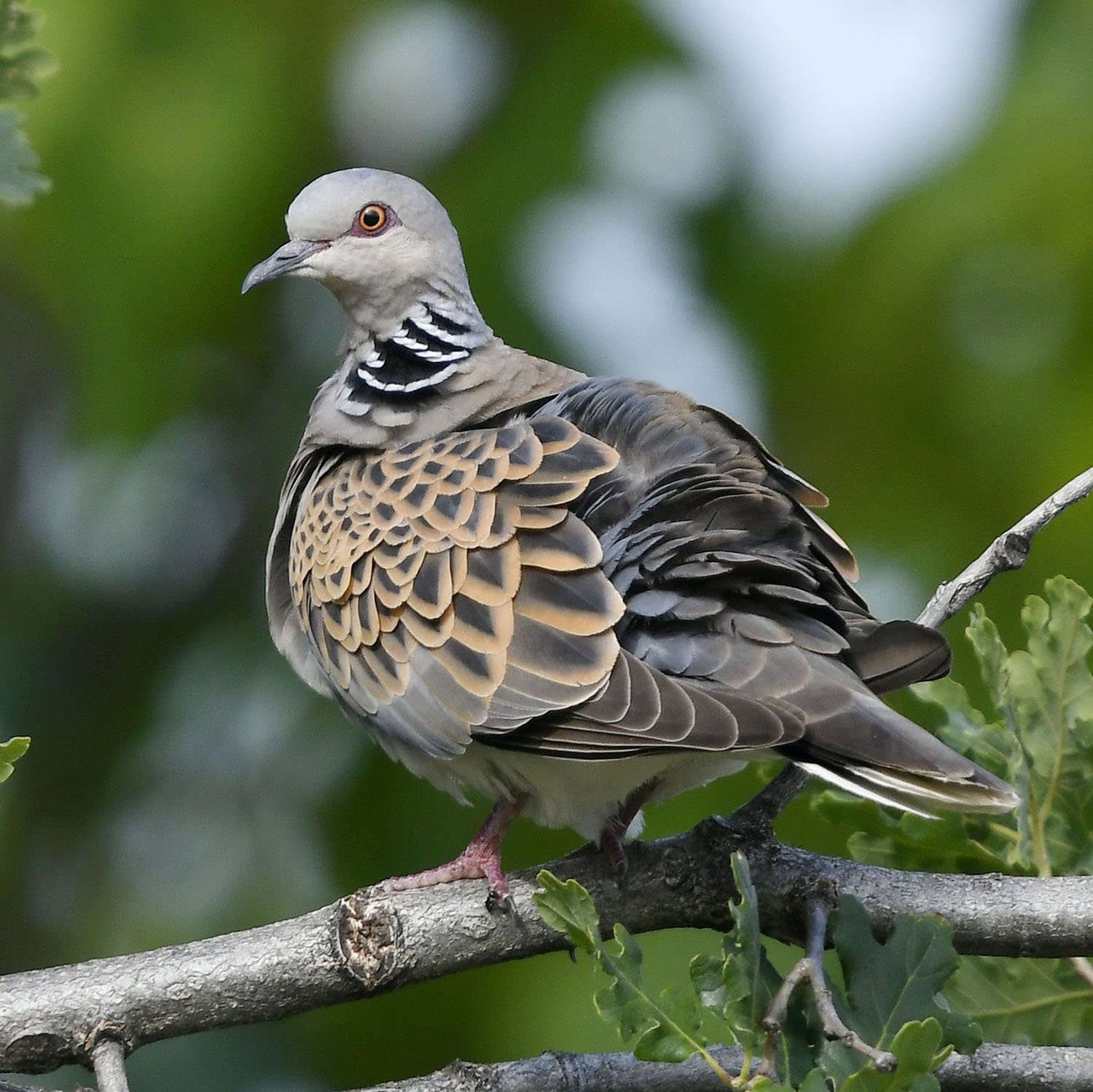 Dove
Louisiana is home to at least seven separate species of dove. Four of these may be legally hunted: mourning, white-winged, Eurasian collared, and ringed-turtle doves. The daily bag limit is 15 across all species of dove, and the possession limit is 45. The Louisiana Department of Wildlife and Fisheries manages dove fields on wildlife management areas owned by the state, and leases private farmlands specifically for dove hunting. Private landowners can get free assistance from the state to manage their property for doves.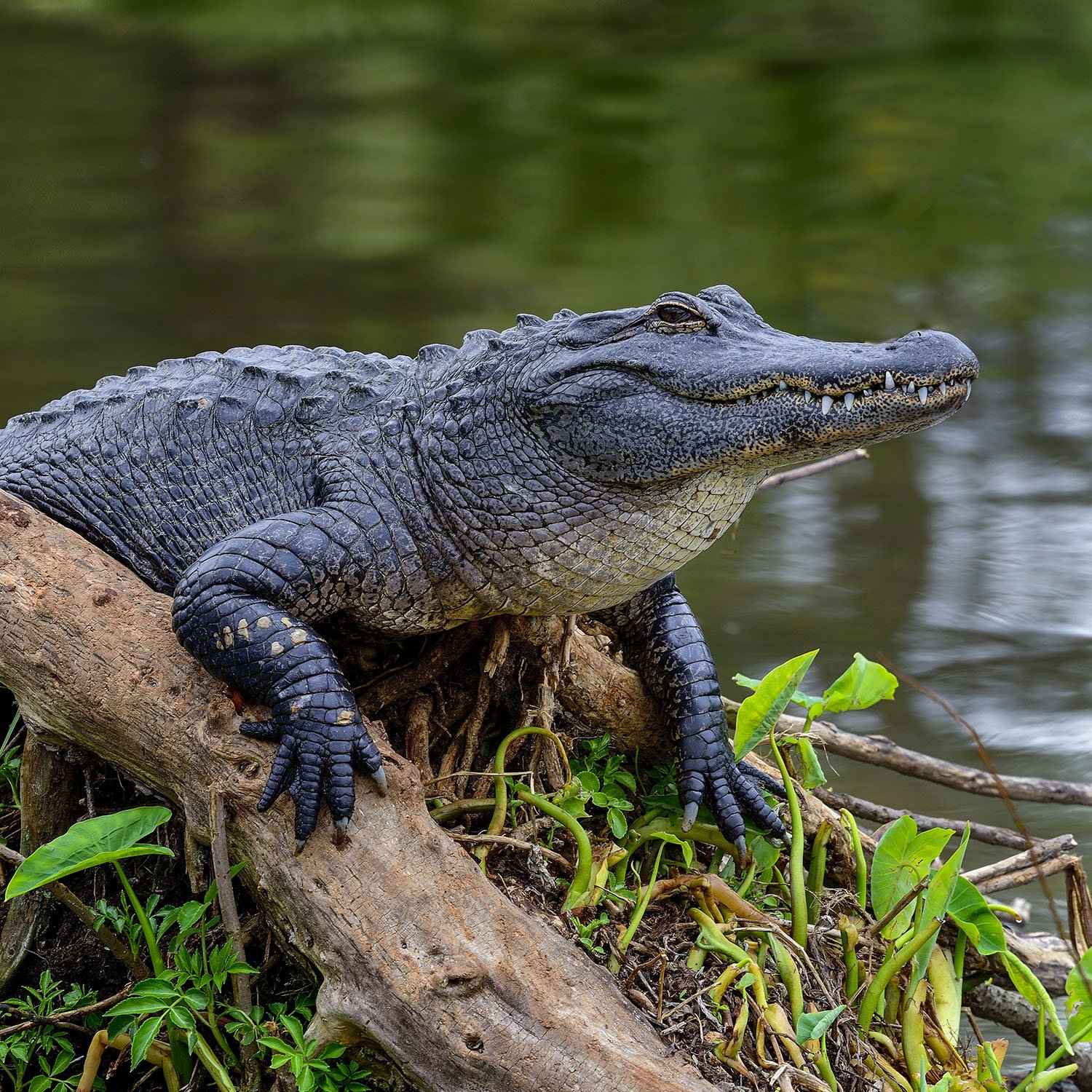 Alligator
Hunters may obtain alligator harvest tags for private lands, with landowner's permission and an alligator hunting license. Hunters may also apply through a lottery system to hunt alligators on public lands. Over 1200 alligators are taken on public lands each year, though it is many more statewide. Hunters may use bow and arrow, firearms other than shotguns, or hook and line to harvest alligators. Most hunters use hook and line, and this is the only method permitted in public areas.
Deer
Limited deer hunting can be found in Louisiana, most notably along the Mississippi River and near its basin area. While some deer are taken on public land, large amounts of the state's deer harvest comes from private land hunts. All hunters must obtain deer tags, and the deer must be tagged before the hunter moves it from the spot where it was killed. Deer seasons range from October-January, and vary based on the region, the weapon, and the sex of the deer being hunted.
Other Louisiana game species include: Rails, Gallinules, Snipe, Woodcock, Teal, Ducks, Coots, Mergansers, Geese, Turkey, Quail, Rabbit, Squirrel, Bobcat, Raccoon and Opossum, Crow, Blackbirds, Grackles, and Cowbirds, etc. found in the "Hunting Seasons" section at bottom of the page.
Where to Hunt
---
The Louisiana Department of Wildlife and Fisheries manages over 1.6 million acres of land for outdoor recreation. Additionally, the state features significant amounts of federally managed hunting land.
Wildlife Management Areas
Louisiana is home to dozens of Wildlife Management Areas (WMAs) that are generally open to the public for hunting. These areas are maintained for the continued success of localized habitats and wildlife species.
State Wildlife Refuges
Louisiana has eight state wildlife refuges. Some of these areas do allow hunting, though method of take and species permitted may be restricted on a site-specific basis.
Conservation Areas
Louisiana has two Conservation Areas: White Lake and Ben Lilly. Only White Lake is open to hunting, and it contains significant waterfowl hunting opportunities. White Lake hunting permits are issued by raffle.
National Parks and Forests
Kisatchie National Forest and Jean Lafitte National Historical Park and Preserve are both open to limited hunting. Special permitting may be required, and these areas are subject to site-specific restrictions.
National Wildlife Refuges
The U.S. Fish and Wildlife Service maintains 23 national wildlife refuges throughout Louisiana. Many of these areas are open to hunting, with some site-specific restrictions in place. Louisiana's National Wildlife Refuges comprise a total of 550,000 acres.
Licensing Fees
---
A Basic Hunting License is required to take or transport any wild birds or quadrupeds in Louisiana. Additional permits and fees may be required when hunting deer, turkey, bobcat, or migratory waterfowl or when hunting with a bow or primitive firearm.
| License | Resident | Nonresident |
| --- | --- | --- |
| ​Basic Hunting | ​$20.00 | ​$200.00 |
| ​Deer | ​$15.00 | ​$100.00 |
| ​Waterfowl | ​$12.00 | ​$50.00 |
| ​Turkey | ​$12.00 | ​$50.00 |
| ​Youth Hunting | ​$5.00 | ​$5.00 |
Hunter Education
---
Hunters born on or after September 1, 1969 must complete a hunting education course to hunt in Louisiana. However, it is legal to hunt without completing such a course if supervised by:
A Louisiana licensed hunter born before September 1, 1969 OR
A person 18 years of age or older who has a valid unrestricted Louisiana hunting license or proof of Hunter Education Certification.
You must be at least 10 years old to complete the Hunter's Education course and receive hunting certification. The course may be taken in a traditional setting or online with an accompanying field day.
Youth Hunting
---
Louisiana offers youth-only hunts for deer, turkey, and waterfowl. Hunters under the age of 17 may participate in these events. There is no minimum age to hunt in Louisiana.
Trapping
---
Hunters are required to have a current trapping license in order to set any type of traps in Louisiana OR to sell pelts/fur. The following are trappable furbearers in Louisiana: beaver, bobcat, coyote, gray fox, mink, muskrat, nutria, opossum, river otter, red fox, raccoon, and skunk.
Hunting Seasons
| Game | Season Begins | Season Ends |
| --- | --- | --- |
| Dove (Mourning, White-winged, Fully Dressed Eurasian, and Collard Doves)* | Sep 3 2022 | Jan 22 2023 |
| Rails* | Sep 10 2022 | Jan 31 2023 |
| Gallinules* | Sep 10 2022 | Jan 31 2023 |
| Snipe | Nov 2 2022 | Feb 28 2023 |
| Woodcock | Dec 18 2022 | Jan 31 2023 |
| Teal (Blue, Green, and Cinnamon) | Sep 10 2022 | Sep 25 2022 |
| Ducks, Coots, Mergansers | Nov 3 2022 | Jan 31 2023 |
| Light Geese (Snow, Blue, Ross) and White-fronted Geese (Specklebelly)* | Nov 5 2022 | Feb 5 2023 |
| Canada Geese* | Nov 5 2022 | Feb 5 2023 |
| Turkey* | Apr 1 2023 | Apr 30 2023 |
| Quail | Nov 19 2022 | Feb 28 2023 |
| Rabbit | Oct 1 2022 | Feb 28 2023 |
| Squirrel | Oct 1 2022 | Feb 28 2023 |
| | May 6 2023 | May 28 2023 |
| Deer* | Sep 17 2022 | Feb 15 2023 |
| Bobcat | Open All Year | Open All Year |
| Raccoon and Opossum | Open All Year | Open All Year |
| Crow, Blackbirds, Grackles, and Cowbirds | Sep 1 2022 | Jan 1 2023 |
*Hunting dates for this species may vary by zone, method of take, or subspecies of animal. Visit the state's website here to find out more.
Disclaimer: The information provided here is not to be construed as legal advice or acted upon as if it is legal advice: it is provided for informational purposes only. While we strive to provide accurate, up-to-date content, we cannot guarantee the accuracy, completeness, or currency of the information.