Skip to content
Top 5 Tactical Shotguns for Home Defense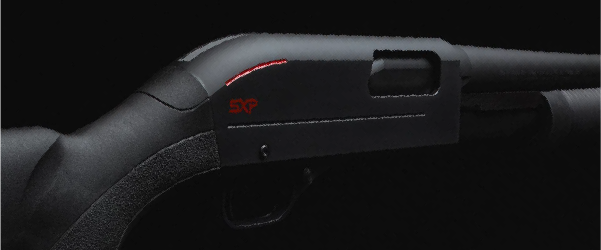 Pump-action shotguns are a great solution for home defense. For a criminal, there's no more terrifying sound than the working action of a shotgun. While the intimidation factor is definitely an advantage to using a pump-action shotgun, there are plenty of more practical reasons why these firearms have become so popular for home defense.
One of the biggest 'pros' about a pump-action shotgun is the ease of use. Pull the pump back, point, and shoot -- just like that, your threat is neutralized. You would be hard-pressed to find an attacker (human or animal) that can walk right through a pump-action shotgun blast.
On top of that, shotguns are affordable weapons. While you can definitely find premium, tactical shotguns that are loaded with features and high-capacity magazines, most average users don't need those options for home defense purposes.
A standard, barebones shotgun is very cost-effective, and is going to do more than enough to sufficiently protect your personal property and loved ones.
Remington 870
---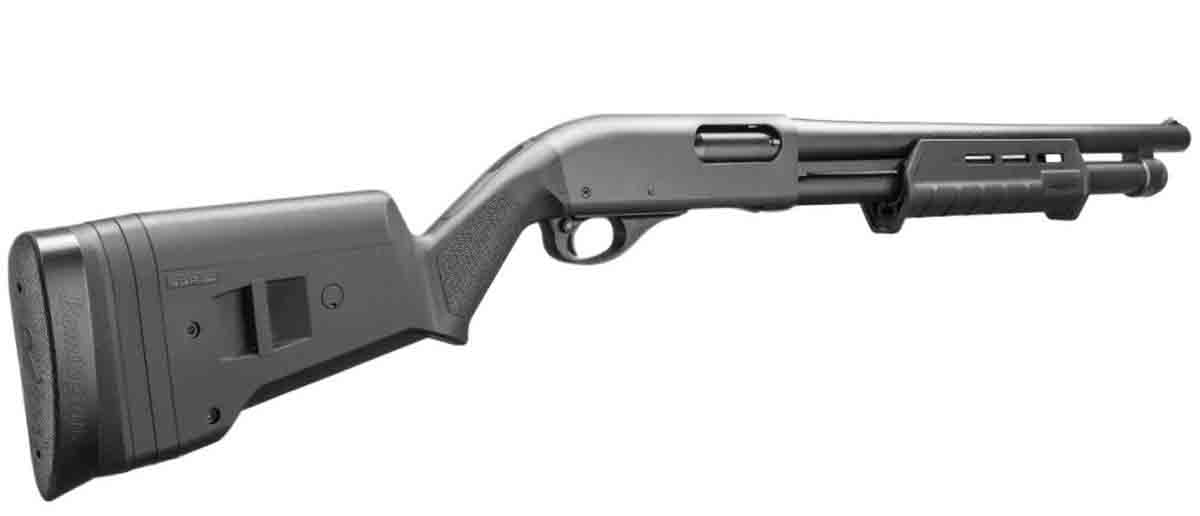 The Remington 870 is an effective and economical shotgun. At just $300-$400, the Remington 870 is a fantastic option for basic home defense. Remington has decades of experience in designing and manufacturing shotguns. In fact, the company has made over six million Remington 870s to date.
Although features like pistol grips and tactical accessories are available, the standard 870 comes equipped with everything you need to keep your home safe. The 870 is available in 12 gauge with wooden and synthetic stocks, and features an 18.5-inch barrel, a single bead sight, and a magazine capacity of either five or eight shells. These shotguns also are available in a matte or a stainless steel finish.
If you're looking for just a little bit more than the standard 870 option, Remington has recently released the Remington Tac-14. The Tac-14 isn't technically a shotgun, but it does fire shotshells. It is also available with a detachable magazine for extra carrying capacity.
Mossberg 500
---

Also very affordably priced at $300-$500, the Mossberg 500 is another shotgun that is a leading firearm in home defense. The model 500 is available with a host of tactical features like pistol grips, laser sights, and more. However, the baseline model is more than capable of handling basic home-defense needs. These shotguns are found with a synthetic stock and an 18.5- or 20-inch barrel.
Mossberg shotguns are known for their quality and reliability, with many firearms enthusiasts championing the 500's ease-of-use. For something more compact, Mossberg also offers a short-barreled gun, the Shockwave, which fires shotshells and features a detachable magazine.
Winchester SXP Defender
---
Winchester Arms has an impressive pedigree. The company originally made the Winchester 1897 -- an infamous trench gun used during the first world war. The Winchester SXP certainly lives up to the impressive standard which Winchester Arms has come to set for itself.
The Winchester SXP is available in several models, with options optimized for all kinds of hunting, as well as the Defender model for home defense. The Defender is designed to fire buckshot or rifle slugs and can hold six shells at once. It's also designed for tactical situations and self-defense, featuring a non-glare finish, an 18-inch barrel, and an open choke. The SXP is attractively priced, available for $200-$500.
Maverick 88
---

Of all the firearms on our list, the Maverick is one of the most utilitarian. The Maverick 88 is a sort of 'generic' version of other shotguns on the market, and for that reason, comes in at less than $200 brand-new. There's nothing fancy about a Maverick 88, but it will certainly get the job done.
Ithaca 37
---
The Ithaca Gun Company models many of its firearms after the early designs of companies like Remington and Winchester, creating a modern shotgun with a heritage feel. In fact, they've maintained production of the model 37 since 1933, with the gun's design remaining largely unaltered.
The Ithaca 37 is a great home defense gun. It can be chambered in 12 or 20 gauge and features a capacity of five or eight shells. The model 37 is also available in an 18.5- or 20-inch barrel and can be purchased in either synthetic or walnut finishes.
The Ithaca Home Defense 37 is the most expensive model on our list at $600-$900, but for that price, you get an absolutely world-class firearm made with great attention to detail.