Skip to content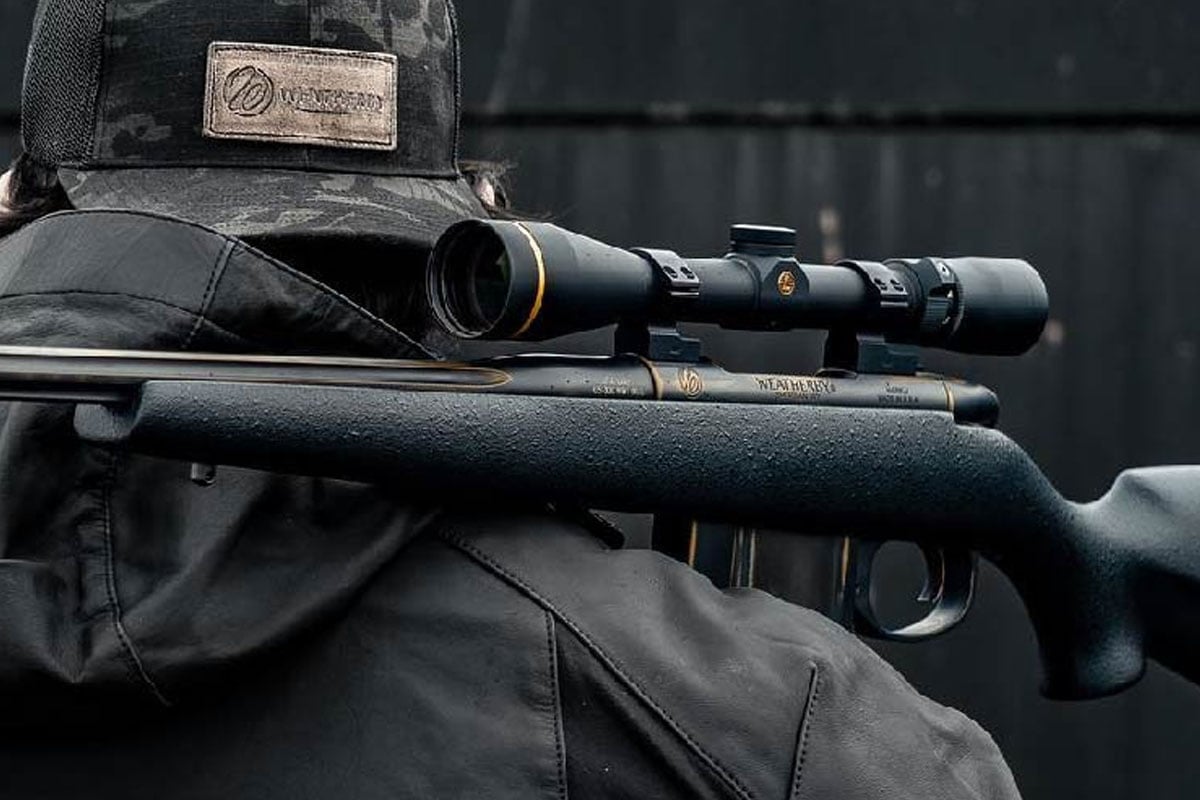 The .308 is one of the most popular hunting calibers on the market. This caliber has served big game hunters well for generations, and is available in every rifle action type. The .308 is an effective, heavy bullet that does a great job for your general shooting needs. Plus, this "sniper round" is a fairly flat shooter and is a great round for nearly all rifle shooting applications.
Ballistics & Recommended Range for the 308 Winchester
The most common bullet weights for a 308 Winchester are 150 grains, 165 grains, and 180 grains. Those bullets have a muzzle velocity of around 2900 fps, 2700 fps, and 2600 fps respectively. The bullet design and grain can heavily impact your muzzle velocity.
The .308 can reliably shoot out to 800 yards, though it has potential to make accurate shots as far as 1,000 yards. If you want to push the limits and hit targets at 1,000 yards, you'll need some serious sniper training. You may or may not use the .308's capability up to even 800 yards. The .308 Winchester makes an excellent mid-range rifle cartridge and is best for hitting targets at 100 to 300 yards. After 300 yards, you will see a bullet drop in excess of 10 inches, which is not terrible, but can be harder to navigate for the average shooter.
If you want to shoot extremely long ranges, you will need a heavily magnified scope with at least 24x magnification to hit targets at 800 yards. An objective lens of 50mm is ideal for this range. If you use this cartridge for hunting, you will be just fine with a 3x to 9x variable scope with a 40mm objective lens for ranges under 300 yards. For shooting out to 400 yards, a minimum of 12x magnification is ideal.
Common Uses for the 308 Winchester
The 308 Winchester can be used to hunt any big game animal, and its most popular use is hunting whitetail. This is actually what I use to hunt whitetail, and I do it with a 3-9x40mm Burris scope. This is an ideal setup for southeastern hunters that will never likely come close to 300 yard shots.
For hunting the wide-open fields of the Midwest or chasing western mule deer, you likely want a scope with at least 12x magnification to reach out to 400 yards. If you can learn to handle the bullet drop at longer ranges, a 16x magnification scope will be suitable out to 500 yards, which is more than enough for any kind of hunting and doesn't limit you on the range.
Recoil & Recommended Eye Relief for the 308 Winchester
The 308 has a moderate amount of recoil. On the Sportsman's recoil scale it scores a 3.15 out of 10 with a 180-grain bullet. On that scale, a 1 is a 22 LR, and a 10 is a 416 Weatherby Magnum. For that kind of recoil, you want a scope with at least 3 inches of eye relief is ideal, and should not be hard to find.
Check Price
The Burris Fullfield II 3-9x 40mm is an ideal choice for a rifle in 308 Winchester. This reliable and durable scope offers all of the features needed to accurately shoot at distances up to 300 yards. Its magnification range of 3-9x provides adequate zoom to precisely target any game or target while still being able to acquire targets quickly at close ranges.
The 40mm objective lens size allows plenty of light transmission, even in low light conditions. The lenses are also coated with Hi-Lume multi-coatings which reduce glare and provide sharp, clear images without distortion from edge to edge. The Fullfield II is designed with a 1" diameter tube and utilizes a second focal plane MOA reticle which remains constant regardless of the magnification level selected.
Overall, the Burris Fullfield II 3-9x 40mm provides all of the features needed for accurate shooting out at extended ranges while still allowing quick acquisition on closer targets in dim lighting conditions – making it an ideal choice for those looking for a quality optic on their trusty old 308 Winchester rifle that costs less than $200!
Key Features
3-9x Magnification
40mm Objective Lens
Fully Multi-Coated Lenses
MOA System
Second Focal Plane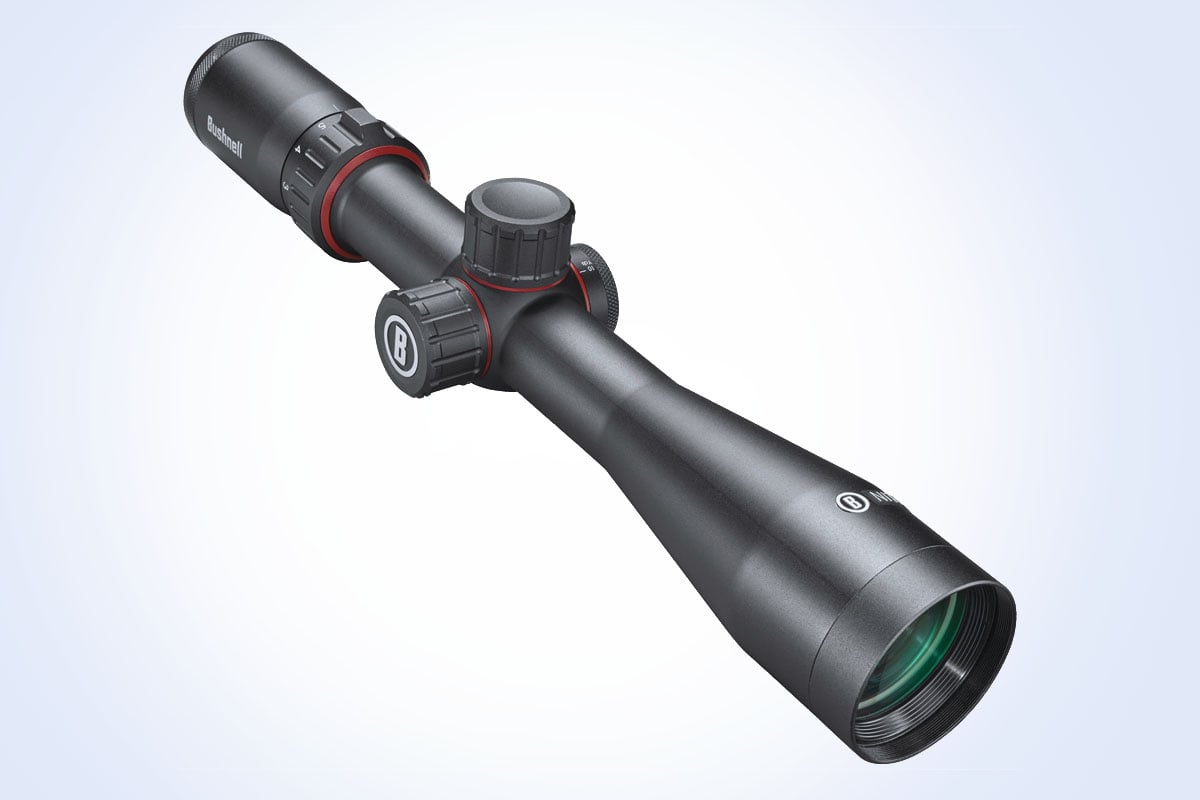 Check Price
To start with, the magnification range of the Bushnell Nitro 3-12x44mm is ideal for shooting at medium and long distances. At 12X power you can easily make accurate shots out of range, while still having enough low power (3X) to take on closer targets without sacrificing accuracy. This makes it a great option if you are looking for a versatile scope that you can use in several different situations.
The 44mm objective lens also gives plenty of light gathering ability to ensure that images remain clear even in low light conditions such as early morning or dusk when most game tend to be more active. The fully multi-coated optics also provide bright and sharp views which helps with target acquisition and accuracy when sighting in at longer ranges.
The Bushnell Nitro features a second focal plane MOA reticle design which keeps hold points consistent regardless of magnification level. Overall, there's no denying that the Bushnell Nitro 3-12x44mm scope is an excellent choice for those who want a versatile .308 Winchester setup. With its combination of quality build materials, reliable performance under all conditions and versatile aiming system options – this scope really stands out from its competitors!
Key Features
3-12x Magnification
44mm Objective Lens
Fully Multi-Coated Lenses
MOA System
Second Focal Plane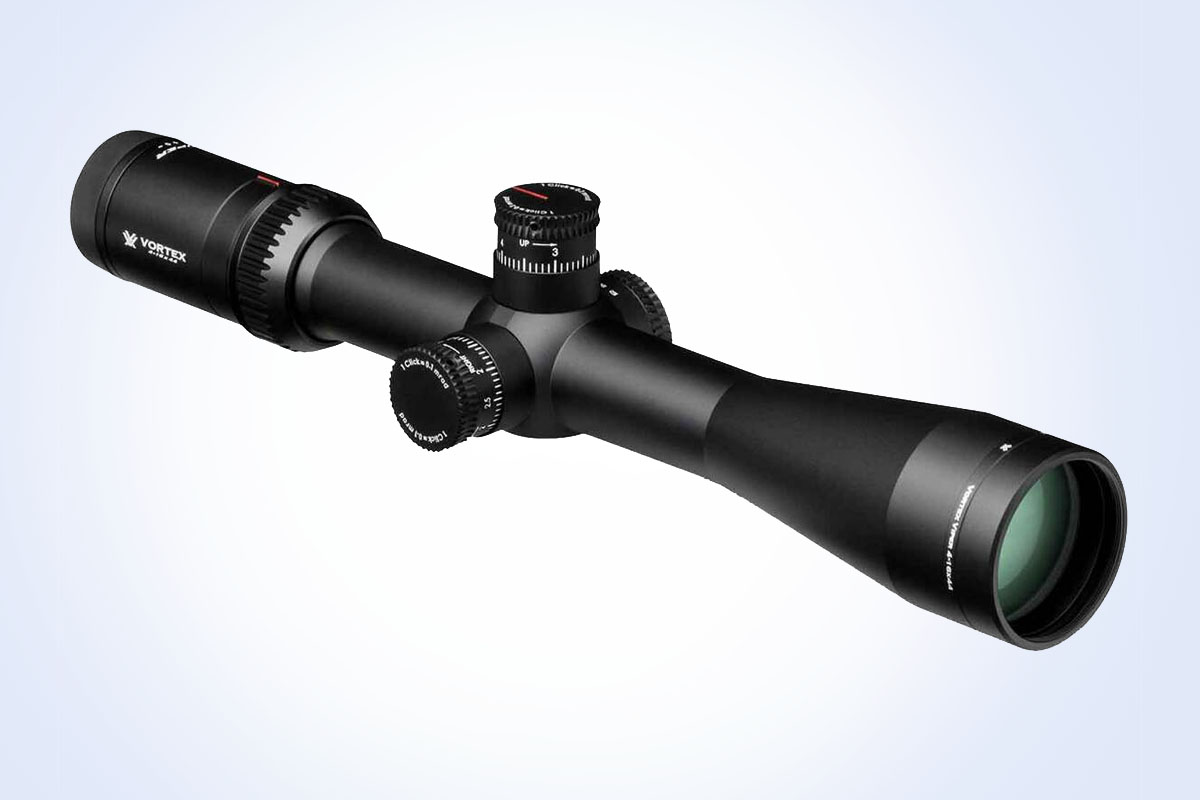 Check Price
The Vortex Viper HST 4-16x provides a wide range of magnification from 4x to 16x, giving you the flexibility to take shots at short or long distances depending on the situation. This makes it ideal for western hunting at ranges of 150 to 400 yards with your 308 Winchester rifle.
Another important factor is the objective lens size. The Vortex Viper HST has an impressive 44mm objective lens which allows more light into the tube, resulting in brighter images and better low light performance as compared to smaller lenses.
Lens coatings are also essential when it comes to selecting optics and the Vortex Viper HST does not disappoint here either; its lenses are made with extra-low dispersion (XD) glass which helps reduce chromatic aberration and increase color fidelity, delivering sharp images with minimal distortion throughout its zoom range. Additionally, its XR fully multi-coated lenses provide outstanding light transmission even at higher magnifications.
The Vortex Viper HST has a second focal plane reticle that you can get in either MOA or MRAD. More choices are always a good thing! All and all, this is a great scope to use with your 308. It has the capability to reach out past 400 yards, and will hold up for a very long time.
Key Features
4-16x Magnification
44mm Objective Lens
Fully Multi-Coated Lenses
MOA or MRAD System
Second Focal Plane