Skip to content
Best Concealed Carry Handgun for Women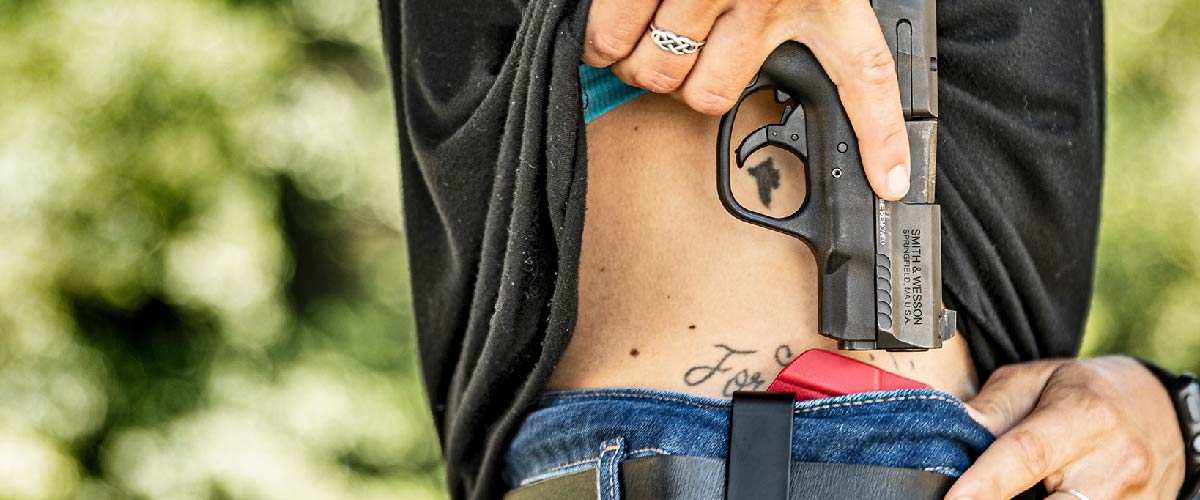 Women are the fastest-growing market of gun buyers in the United States. In 2019, about one in five women owned a gun, compared to 43% of men. More and more, women are looking for handgun options that suit their specific needs.

Most women purchase firearms for the purpose of self-defense, and concealed carry presents a unique challenge for women. While men generally wear larger clothing with pockets or room for a holster, women wear more tightly-fitted clothing, and change based on where they are going or who they are meeting. This makes concealing a firearm under women's clothing more difficult.

Because of this, it's a good idea for women to opt for a smaller firearm that can be concealed under a dress, skirt, or pant. However, smaller guns present their own difficulties that women should be aware of.

First, a small gun means a small grip. Because the smaller gun is generally also lighter weight, the effect of the recoil is more sharply felt. This can lead to recoil anticipation if the shooter has been hurt by previous recoils. Plus, a small gun has a short sight radius, making good aim more difficult.

These factors combine to make smaller guns more difficult to operate. As with any prospective gun, the buyer will need to investigate different models, and see what best suits her needs. Practicing with the gun can make a big difference in ease of operation as well.

With these considerations in mind, we've put together a list of the best handguns for women. These are small, lightweight guns that are easy to use and should be concealable under most women's clothing. There are a wide range of options on the market – you'll be able to find the right gun for you!
Smith & Wesson Shield EZ
---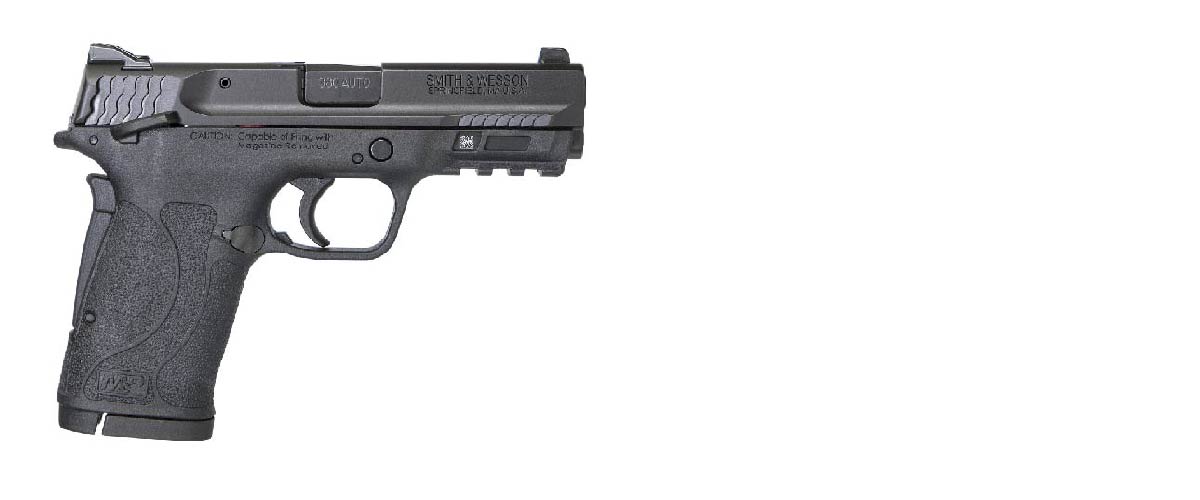 This is a compact handgun that, as its name suggests, is easy to operate. At 18.5 ounces, this firearm is a bit heavier than you might think; but this reduces the recoil surprisingly well. This makes a huge difference for new or nervous users. The grip safety provides the best security of these handguns, and it has a light trigger with an easily loaded magazine. Just press a button and the magazine pops out for you! It is a little larger than some of the other handguns on this list, but that's part of why it's easier to operate and shoot. It also comes with three-dot sights to help you aim at your target.
Glock G43x
---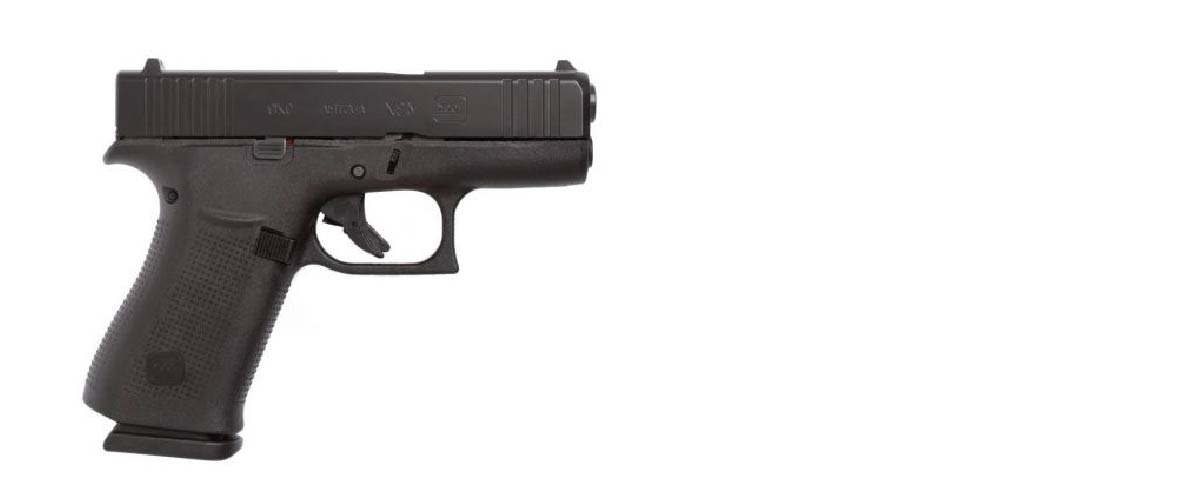 Glock is a much-beloved firearm manufacturer known for their reliability. This new addition to their line has a 10-round magazine with a long grip that helps you shoot better. This makes it less concealable than some of the other pistols. It has an easily operable slide, a good trigger, clear sights, and weighs 16.4 ounces. This is a light, reliable pistol that will work well for a woman who can deal with the extra size.
Sig Sauer P365
---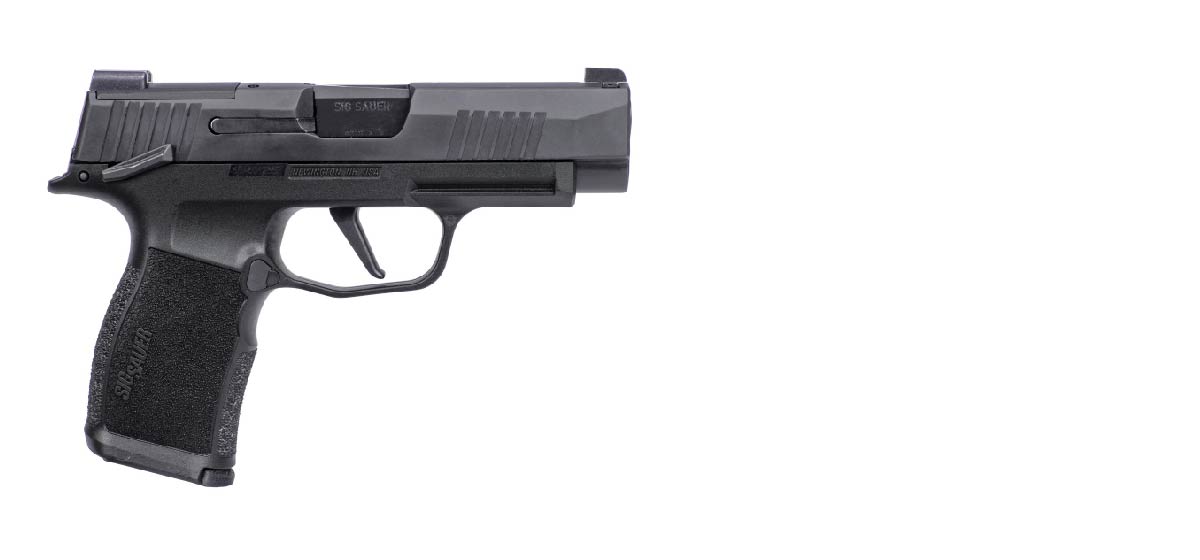 Sig Sauer has brought an excellent concealed carry pistol to the market, for any type of gun owner. They brought a 15-round magazine into a concealed carry pistol when the standard was a 10-round magazine, with other available magazines only going up to 12-round. This isn't the lightest gun on this list, but it is very compact. This firearm comes with night sights, and you can choose whether you want a manual safety. It has a takedown lever for simple field-stripping, and the easily removable fire control system is therefore easy to take care of. The reset between shots is not long, and the trigger works well. This compact pistol is an excellent choice for women with strong hands who don't mind a heavier build and a bit of recoil.
Ruger LCP II
---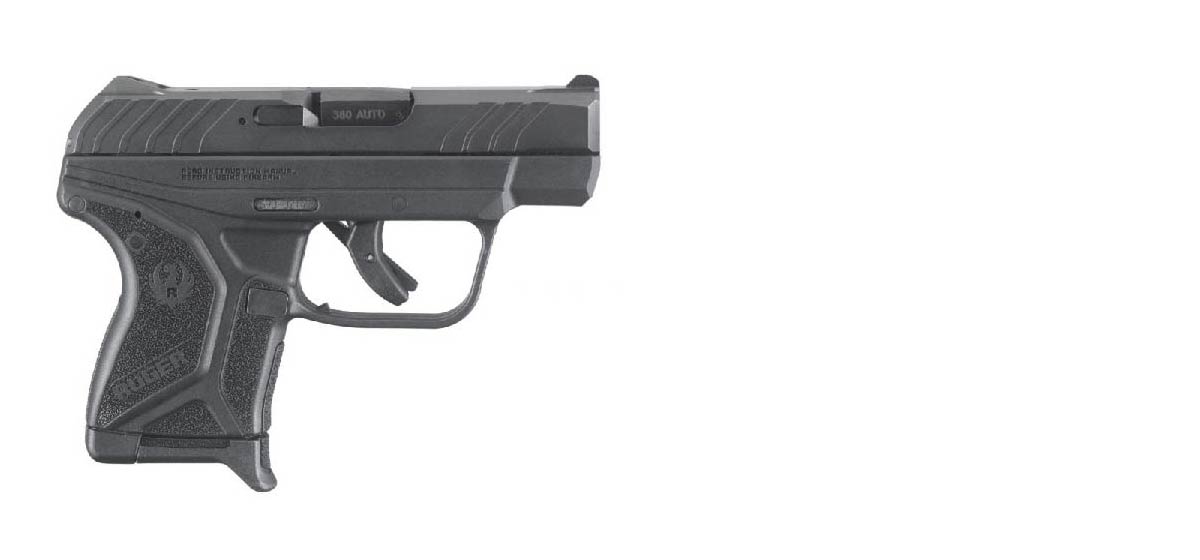 If your priority is a small, light pistol, look no further than the Ruger LCP II. This is chambered for .380 ACP, which is the minimum size still considered appropriate for defense. But, in recent years this ammo has come to hold its own thanks to developments in technology. This firearm weights just 11 ounces, and is easily concealable. It has a light, bladed trigger, a 6-round easily operable magazine, and decent sights. This firearm is inexpensive for those looking to buy quality on a budget.
Smith & Wesson 340 PD
---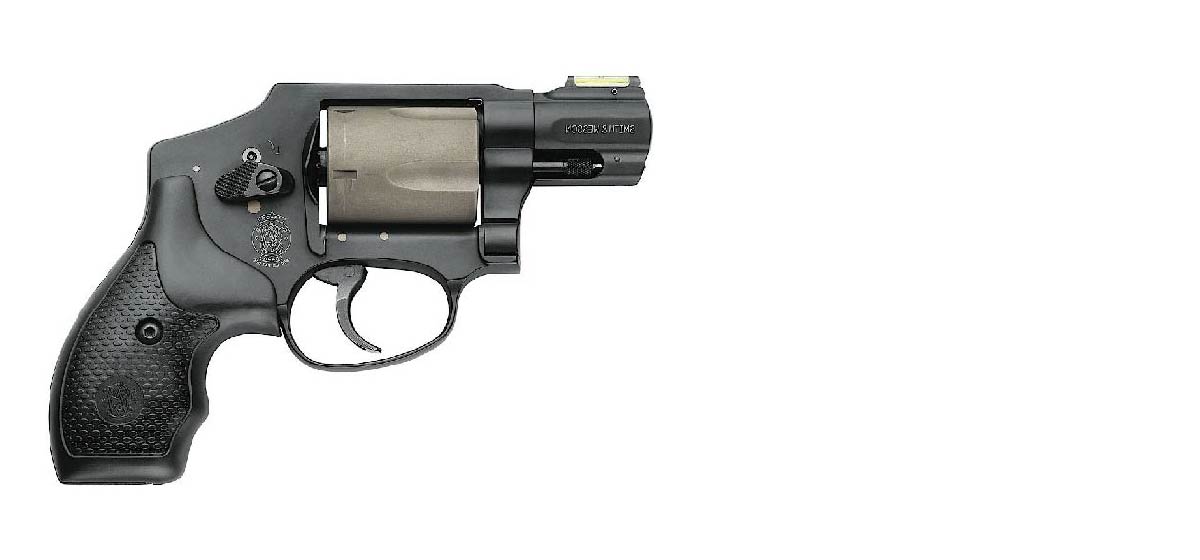 This is the only revolver of the group, and is incredibly lightweight for concealed carry. Its scandium frame and titanium cylinder keep it at just 12 ounces. But in this case, less weight doesn't mean less power: this gun fires the .357 Magnum, a powerful ammunition. The downsides are that reloading is certainly not quick (a common feature of revolvers), and it does not hold as many bullets as other guns on this list. It's an extremely safe gun, as the trigger pull is over 10 pounds. You'll need some decent hand strength to pull this trigger in an emergency, and it's almost impossible to pull by accident. It's easy to unload and load, though the ammunition is more expensive. If the gun malfunctions, it's likely just a bad round, and the user can simply pull the trigger a second time. A revolver can be harder to shoot than a semi-automatic, so make sure you dedicate time to practicing if you want the size and power that this firearm offers.
Mossberg MC1-sc
---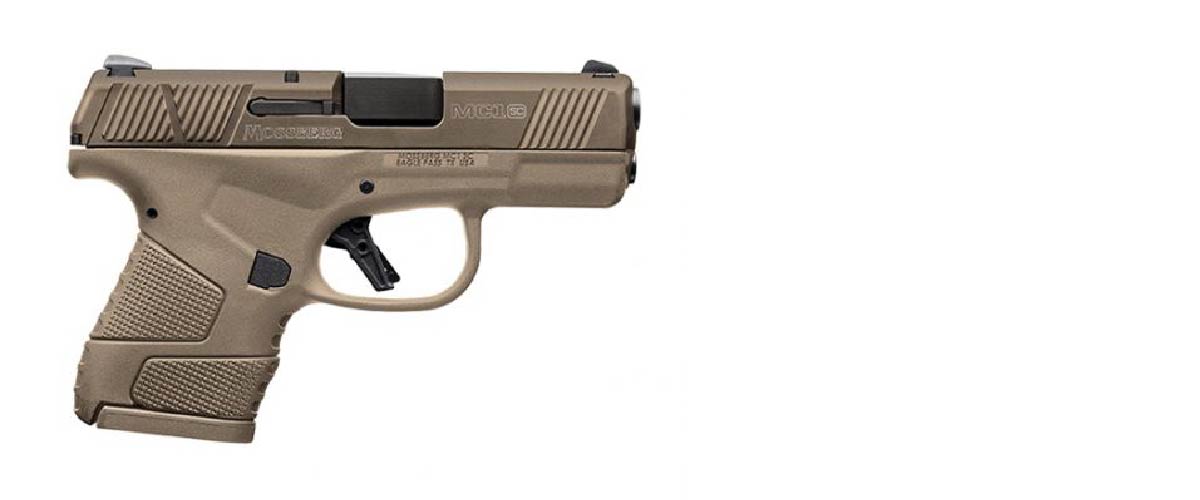 Mossberg may not be known for its concealed carry pistols, but this one packs a serious punch. It's a little heavier than the other pistols on this list, weighing in at 19 ounces. It has a blade trigger, three-dot sights, and comfortable but functional grips. This model comes with transparent magazines, which are not everyone's taste. But, they hold up well enough, and if you are really bothered by the transparence, you can use Glock 43 magazines.
Bersa BPCC9
---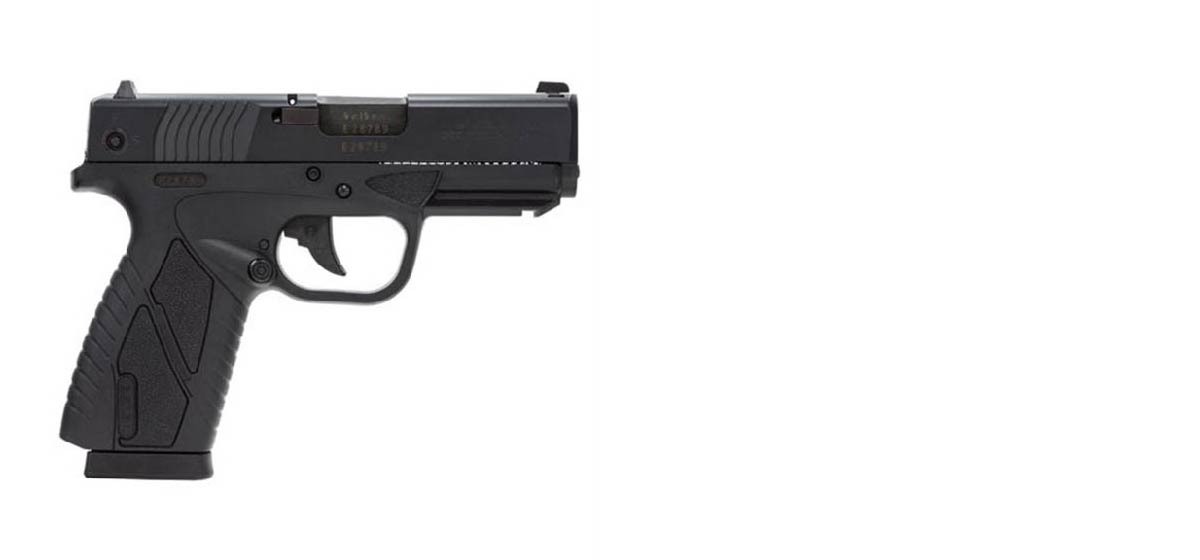 This firearm has an 8-round magazine for 9mm ammunition. It has a smooth trigger that will help the shooter aim well. The polymer frame is slender, making it ideal for concealed carry. The grips are a good size, and it has a polished bore on the barrel.
Beretta Nano
---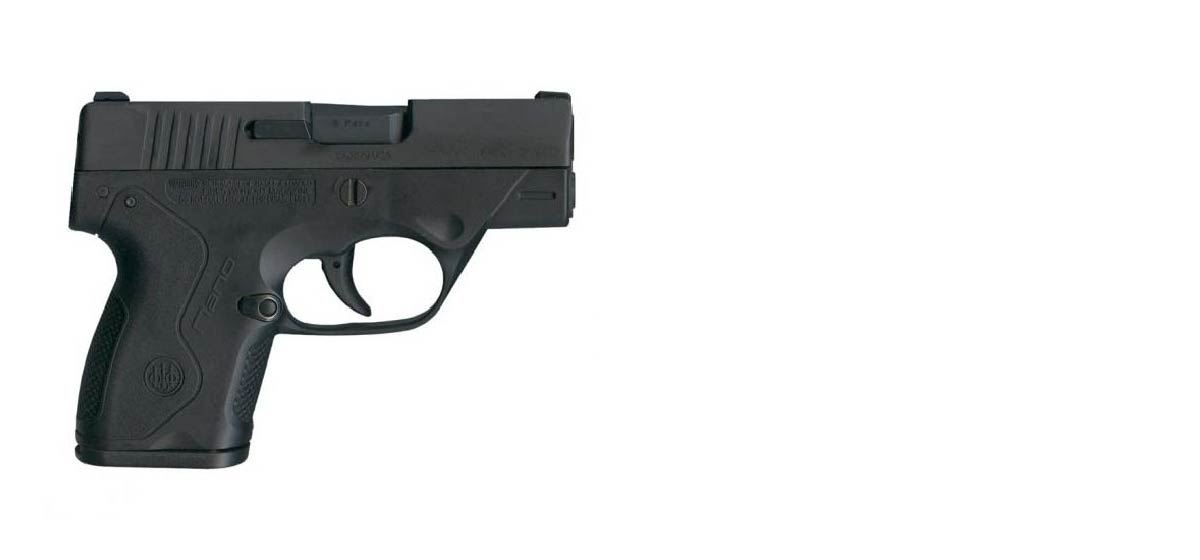 A little heavier at 19 ounces, this pistol is made of technopolymer reinforced with fiberglass. This smooth frame keeps it from catching on cloth during concealed carry. It has a 6-round magazine made for 9mm ammunition, and the sights are good. Best of all, this firearm is fully ambidextrous, with a magazine release button and sights that can be adjusted.
Smith & Wesson Shield
---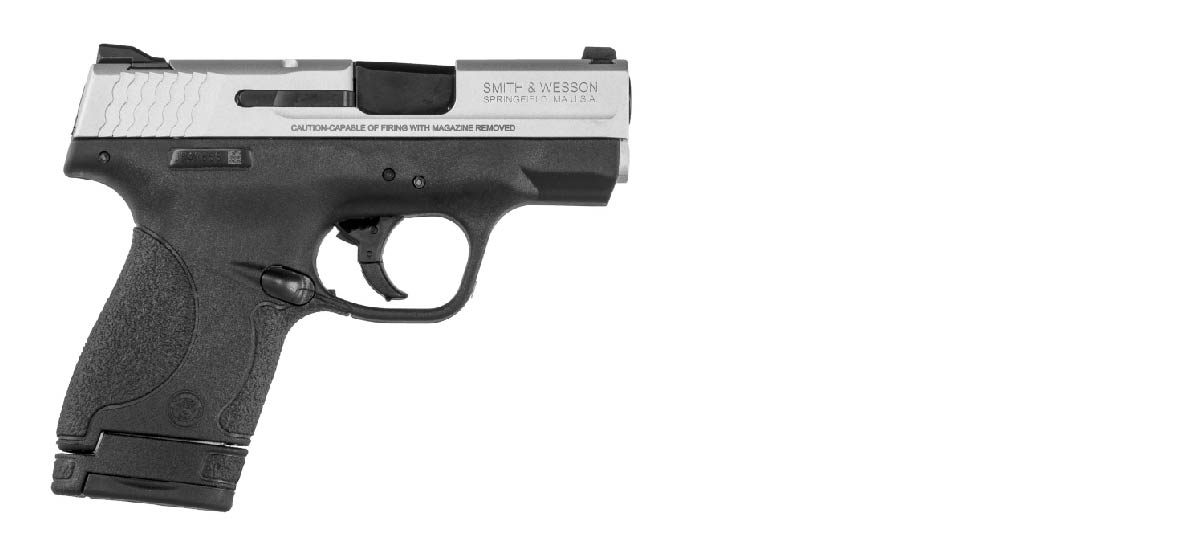 An amazing 20% of the concealed carry market is the Shield. That's a huge percentage! But, there are ways that the Shield feels a bit old compared to all the new technology that's out there. This model has a good trigger and is more compact than its sibling the Shield EZ, but it is definitely harder to operate. It's currently available for lower prices, perhaps because it is not quite keeping up with these other models. Still, we included it as the Shield has been such a major part of concealed carry for many years.