Skip to content
Choosing a Sleeping Bag for Camping
To really enjoy sleeping in the woods, you'll need gear that up to the task. Selecting a comfortable sleeping bag, that's not too bulky, is probably the best place to start. Of course, if you're camping in your car, you don't need to worry about weight or fitting your bag in a backpack, so feel free to go as plush and roomy as you want.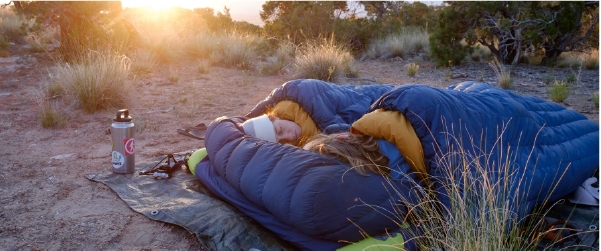 Camping vs. Backpacking Sleeping Bags
---
As a rule of thumb, camping bags offer lots of room to move around, while backpacking sleeping bags are going to be lightweight but very snug. If you want to buy a single sleeping bag for both activities, we suggest a backpacking style bag -- since you'll need it to be lightweight to carry in a pack.
Understanding Sleeping Bag Temperature Ratings
---
We suggest always picking a bag with a lower temperature rating than the coldest nighttime temperature that you are expecting. Doing so is especially important if you are planning on using your bag during the colder months of the year. If your bag is too warm, you can simply unzip it.
Summer Season Bags: +30 °F and higher
3-Season Bags: +15 °F to +30 °F
Winter Bags: +15 °F and lower
Of course, these temperature ratings are based on the "average sleeper", and are best used to compare sleeping bags to one another. Several factors impact how you can expect to feel in a bag. Things like humidity, wind, your metabolism, and more could all change your experience with a given sleeping bag.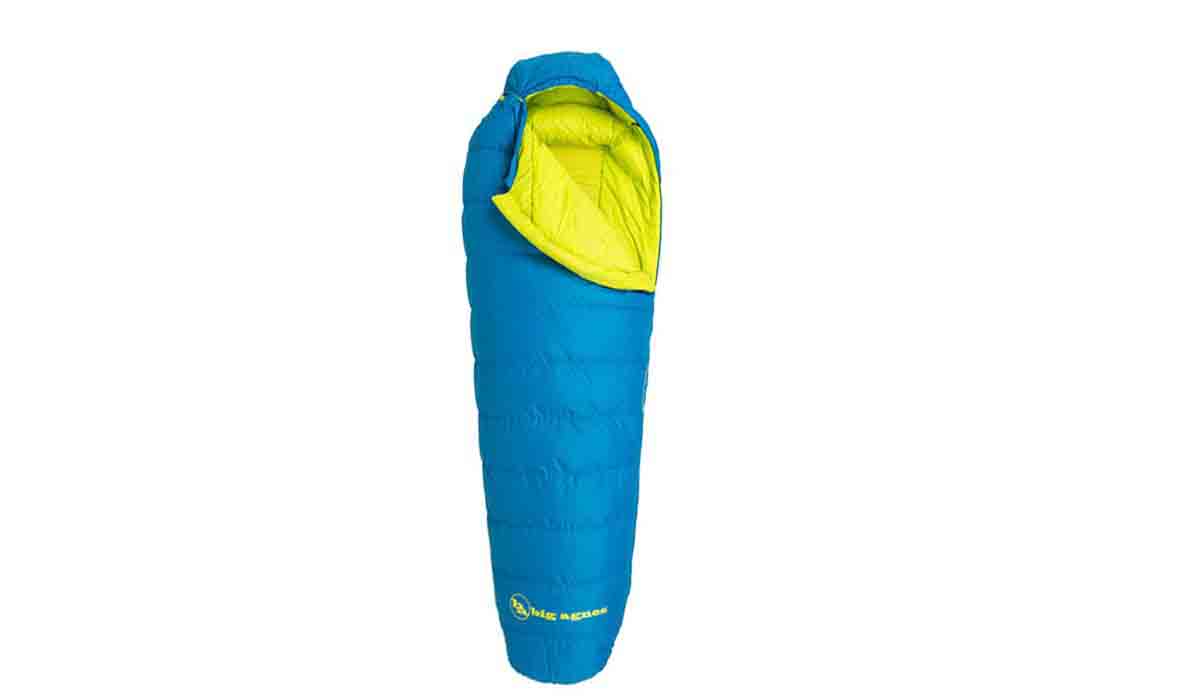 Choosing a Sleeping Bag Shape
---
Most campers want some amount of room to stretch out and roll over, so rectangular sleeping bags are a popular option. It can be difficult to predict how you will feel in a bag without zipping yourself inside of it. If possible, we suggest visiting a Sportsman's Warehouse store to try on different styles of bags. They are available in three standard shapes:
Rectangular - These bags are roomy and allow for plenty of space to stretch out your arms and legs. You can also unzip these and use them as a comforter.
Semi-Rectangular - Some people refer to this shape as "modified mummy" or "barrel shape". They offer a compromise between warmth and roominess.
Mummy - To boost warmth and reduce weight, mummy-style bags offer a snug fit. If you move, the bag moves.
Double bags - These are ideal for couples who plan to sleep together. An alternative option to buying a double bag is to choose two rectangular bags that can be zipped together. These two bags will generally need to be the same model and brand.
Kid-size bags - These are more compact versions of sleeping bags, engineered for younger campers. Kids sleeping bags will typically be cheaper than full-sized bags.
Choosing a Sleeping Bag Insulation Type
---
When choosing sleeping bag insulation, you basically have two choices: down fill or synthetic.
Synthetic Insulation - Synthetic insulation offers a host of benefits. It is affordable, for one. In addition, synthetic insulation will insulate even when damp, and dries fast. It is also non-allergenic.
Down Insulation - Down insulation is lightweight, performs well in cold and dry weather, and often comes with water-resistant treatment. It also compresses or easy packing and is durable, offering warmth for years after purchase.
Ethical Down
Today, most brands take steps to ensure the humane treatment of ducks and geese that are used to provide down. If you see the labels RDS (Responsible Down Standard) or TDS (global Traceable Down Standard), that brand has taken these steps.

Additional Sleeping Bag Features
---
Sleeping bag shells: Made of either polyester or nylon, the durable outer fabric has a water-repellent finish that protects the insulation from dampness. Inside the bag, you will find materials that are warm and soft in texture.
Sleeping bag hood: Some sleeping bags have hoods that make the sleeping experience much warmer. These hoods are popular on bags with very low temperature ratings.
Zipper features: Having additional zippers makes it easy for campers to adjust ventilation. Additionally, some bags shield the zipper along its length to prevent snagging.
Stash pocket: Some bags on the market feature a handy zippered pocket for small items like watches, lip balm, or medicine.
Sleeping Bag Accessories
---
Stuff sack: Stuff sacks allow a sleeping back to be compacted into a small amount of space.
Storage sack: Because stuff sacks can be hard on the insulation of a sleeping bag, many bags come with a large mesh storage sack meant for long-term storage.
Sleeping bag liner: A liner inside your sleeping bag can help keep your bag clean, while also adding extra warmth if needed. For camping in hot weather, you can skip the bag and just sleep in the liner.