Skip to content
Iowa Hunting Guide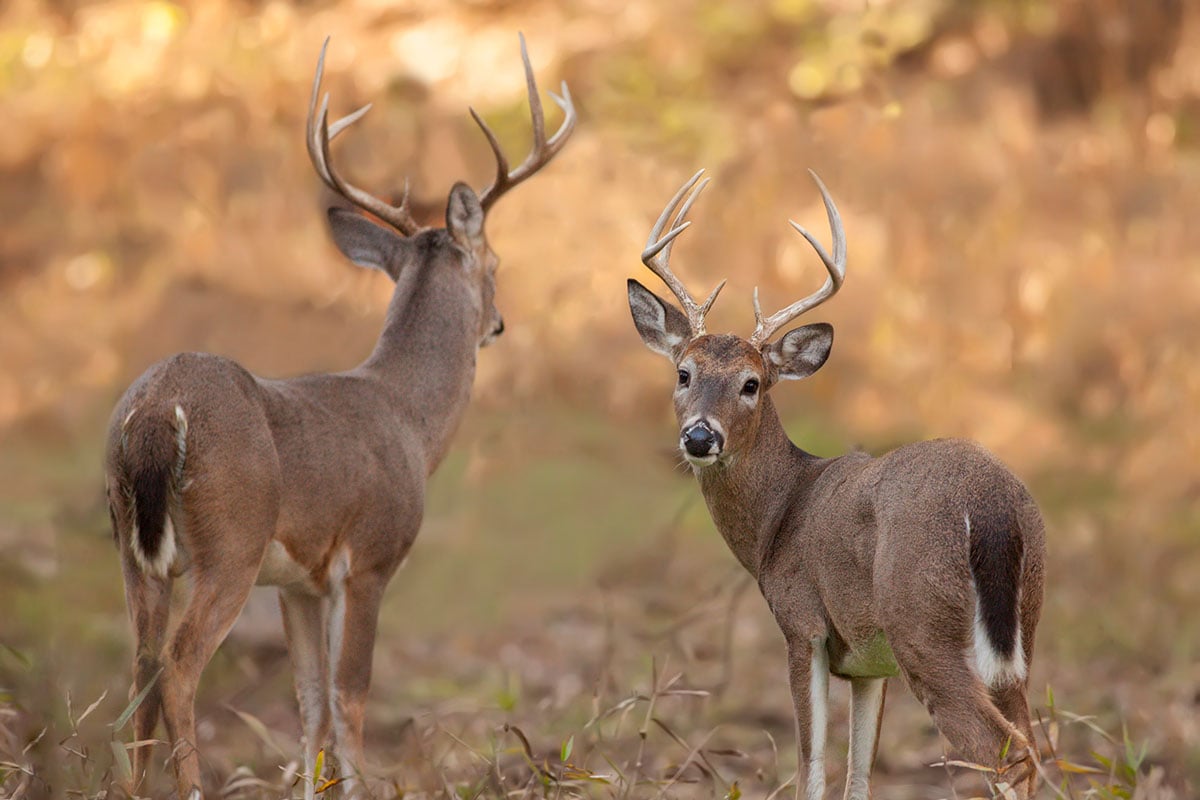 Iowa is home to some of the best hunting land in the country, and the state is most notable for its population of trophy bucks. Iowa's large amounts of open land and relatively permissive gun laws have made the state a popular destination for a variety of hunts.
What to Hunt
---
Iowa has vast amounts of public lands that support healthy populations of several game species.
Deer
Iowa offers a dense deer population and an abundance of trophy bucks. State forests comprise the largest deer hunting opportunities, but deer are generally well-distributed throughout all of Iowa. Deer can often be found in bushy draws, fencelines, marshes, grassy areas, and among standing corn. Deer in Iowa are particularly mobile, and many do not stay in the same place they were born. Movement occurs most frequently during the spring for fawning, and in the fall during the breeding season.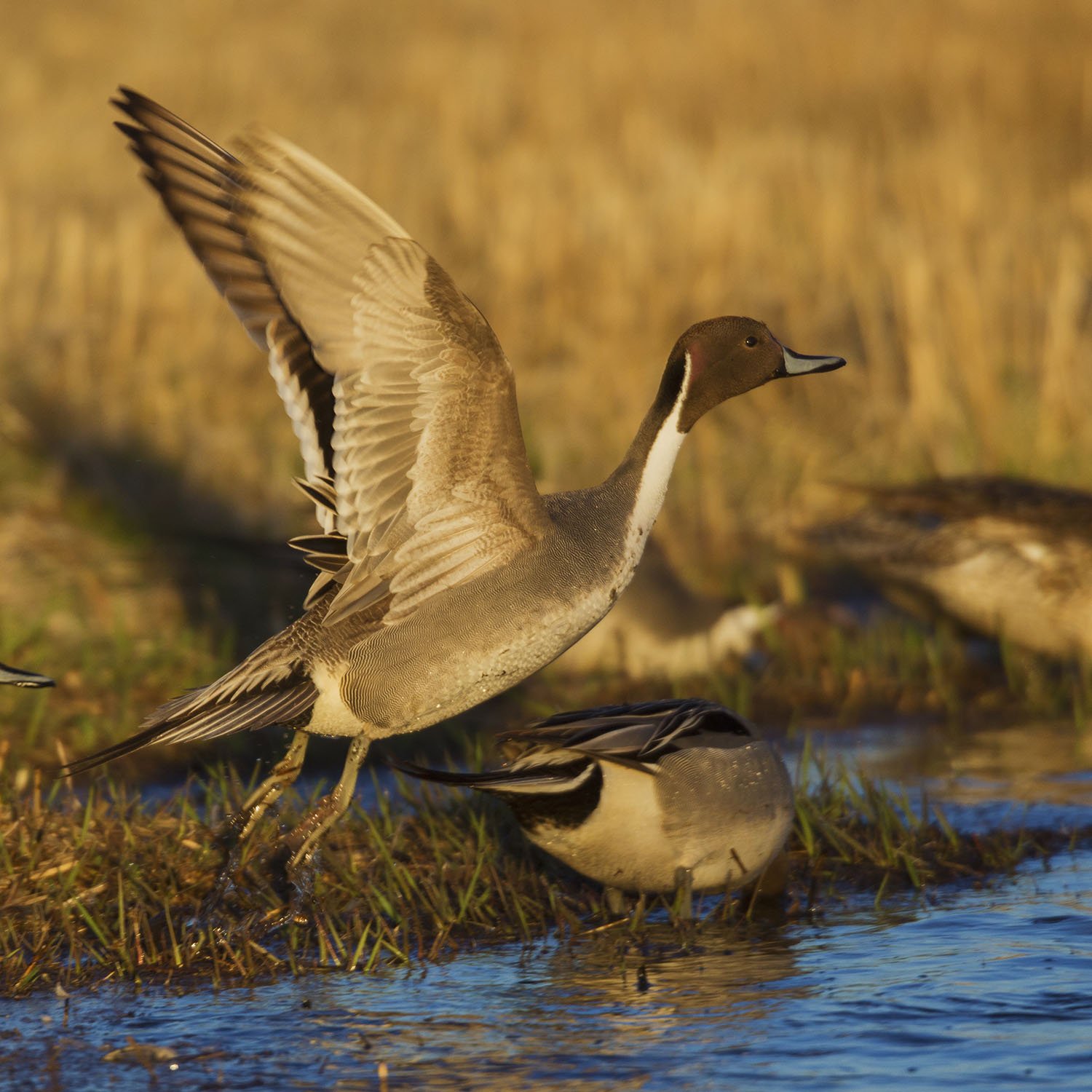 Waterfowl
Near the Mississippi river, hunters can enjoy particularly strong duck hunting opportunities. Duck can typically be hunted from October to December, while geese have a longer season from September through January, depending on the zone of the state. Many areas are closed to hunting Canada geese, but there is a special September Canada goose season in certain areas in September.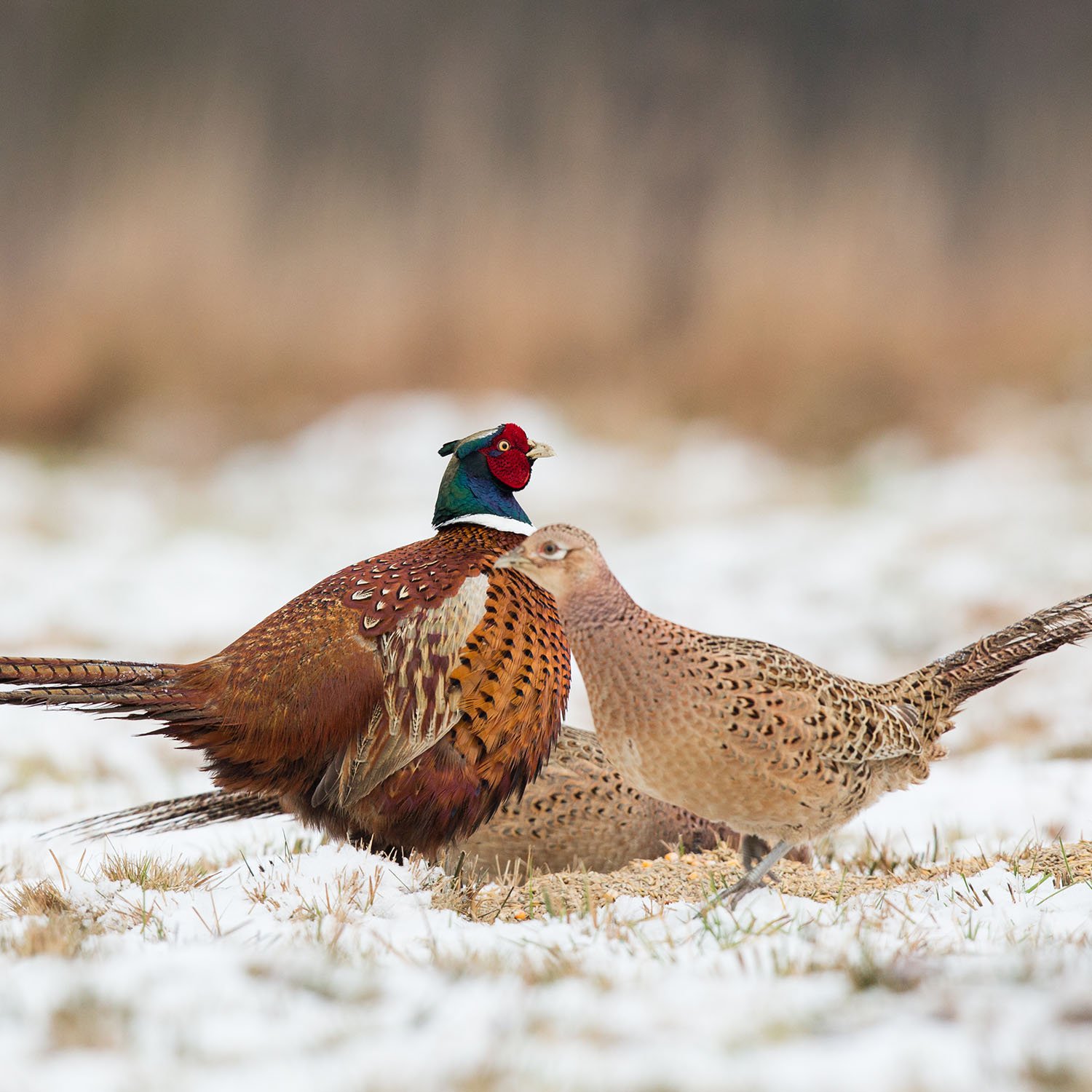 Upland Game
Iowa is well-known for its abundance of pheasant hunting opportunities. Pheasant populations are concentrated in the northwest corridor of the state. Iowa is also home to quail, cottontail rabbits, and squirrels. Hunters will need a Small Game License in order to hunt in Iowa. Upland game bird hunters must wear hunter orange on at least one item of clothing. Hunters are required to use non-toxic shot on public lands for all game animals except deer and turkey.
Turkey
Iowa has some of the best turkey hunting in the nation, despite high tag and license fees for nonresidents. The state is home to 150,000 Eastern turkeys. Nonresidents may apply for hunting tags for the spring turkey season. Iowa allows hunters to use commercial decoys, but live decoys are not permitted. Hunters may only hunt turkey with shotguns and muzzleloader shotguns not smaller than 20-gauge, or longbows, recurve bows, and compound bows.
Other Iowa game species include: Rooster Pheasan, Bobwhite Quil, Gray Patridge, Ruffed Grouse, Cottontail, Jack Rabbit, Fox Squirrel, Gray Squirrel, Groudhog, Crow, Pigeon and Coyote.
Where to Hunt
---
Although Iowa has very little public land, the state's government has continued to make more land available for hunting and recreation.
Habitat & Access Program (IHAP)
The vast majority of the land in Iowa is private land. But, through the Iowa Habitat and Access Program, Iowa landowners can choose to open their land to public hunting. IHAP consists of over 22,000 acres across 51 counties. These areas are open for walk-in, public hunting from September 1 to May 31 every year.
Wildlife Management Areas
Like many other states, Iowa maintains dozens of wildlife management areas. These areas make up a combined 390,000 acres that are open to public hunting.
Licensing Fees
---
Iowa residents 16 years of age or older are required to have a hunting license to take any animals while unsupervised in the state of Iowa.
Children under age 16 may hunt under the direct supervision of their properly licensed parent, guardian, or other competent adult with the consent of the parent.
| License | Fee |
| --- | --- |
| ​Hunting 16 years old and older | ​$22.00 |
| Hunting 18 years & older (nonresident) | ​$144.00 |
| ​Furharvester Age 16 & Older | ​$26.00 |
| ​Furharvester Under 16 | ​$7.50 |
| ​​Lifetime Hunting (Age 65 & older) | ​$61.50 |
| ​General Deer | ​$33.00 |
| ​General Deer (nonresident) | ​$348.50 |
| ​Wild Turkey | ​$28.50 |
Hunter Education
---
Anyone born after January 1, 1972 must be certified in hunter education in order to purchase an Iowa hunting license. Iowa generally recognizes education certificates from other states. The minimum age to enter a course is 11 years old.
Iowa hunting education courses can be taken online, as a combination of online and in-person learning, or entirely online (adults only).
Youth Hunting
---
Iowa designates certain zones and seasons for youth hunting. Resident youth hunters under 16 are not required to have licenses. However, they must be accompanied by an adult, licensed hunter.
Trapping
---
A furharvester license is required to trap furbearing mammals. These mammals include: raccoon, opossum, beaver, striped skunk, red and gray fox, bobcats, coyote, mink, muskrat, weasel, otter, and civet.
A trapping/furharvesting education course is available, but not required to obtain a furharvester license.
Hunting Seasons
| Game | Season Begins |
| --- | --- |
| Deer* | Sep 17 2022 - Jan 10 2023 |
| Turkey* | Oct 10 2022 - Jan 10 2023 |
| | Apr 7 2023 - May 14 2023 |
| Rooster Pheasant | Oct 22 2022 - Oct 23 2022 |
| | Oct 29 2022 - Jan 10 2023 |
| Bobwhite Quail | Oct 29 2022 - Jan 31 2023 |
| Gray Partridge | Oct 8 2022 - Jan 31 2023 |
| Ruffed Grouse | Oct 1 2022 - Jan 31 2023 |
| Rabbit (Cottontail) | Sep 3 2022 - Feb 28 2023 |
| Rabbit (Jack) | Season closed |
| Squirrel (Fox and Gray) | Sep 3 2022 - Jan 31 2023 |
| Groundhog | Open year round |
| Crow | Oct 15 2022 -Nov 30 2022 |
| | Jan 14 2023 - Mar 31 2023 |
| Pigeon | Open year round |
| Coyote | Open year round |
*Hunting dates for this species may vary by zone, method of take, or subspecies of animal. Visit the state's website here to find out more.
Disclaimer: The information provided here is not to be construed as legal advice or acted upon as if it is legal advice: it is provided for informational purposes only. While we strive to provide accurate, up-to-date content, we cannot guarantee the accuracy, completeness, or currency of the information.