Skip to content
Alabama Hunting Guide
Alabama boasts a large amount of natural diversity and hunting land. Hunting seasons and bag limits in Alabama are both very hunter-friendly, making it a popular destination for a variety of game hunting.
What to Hunt
Alabama has a diverse selection of wildlife species for hunters to enjoy. Due to this diversity, there is at least one open hunting season in every month of the year.
White-tailed Deer
White-tailed deer are the most popular game in Alabama. Hunters can expect 300,000 deer annually, and whitetail hunters put in over 4 million man-days annually. Many hunters prefer to hunt the "rut," or the 14-20 day breeding period. In Alabama, the rut is from November 10-February 8. The rut happens earlier in northern areas of the state.
Eastern Wild Turkey
The Eastern Wild Turkey is Alabama's second most popular game species, accounting for about 500,000 man-days of hunting each year. Alabama turkey hunters can enjoy one of the longest spring hunting seasons in the country, of about 4 to 6 weeks. Alabama does have a fall turkey hunting season in a few counties. Hunters may harvest five turkeys total, with no more than one per day, in the fall and spring seasons combined. Decoys are only allowed in the spring season, and mechanical turkey decoys are not legal.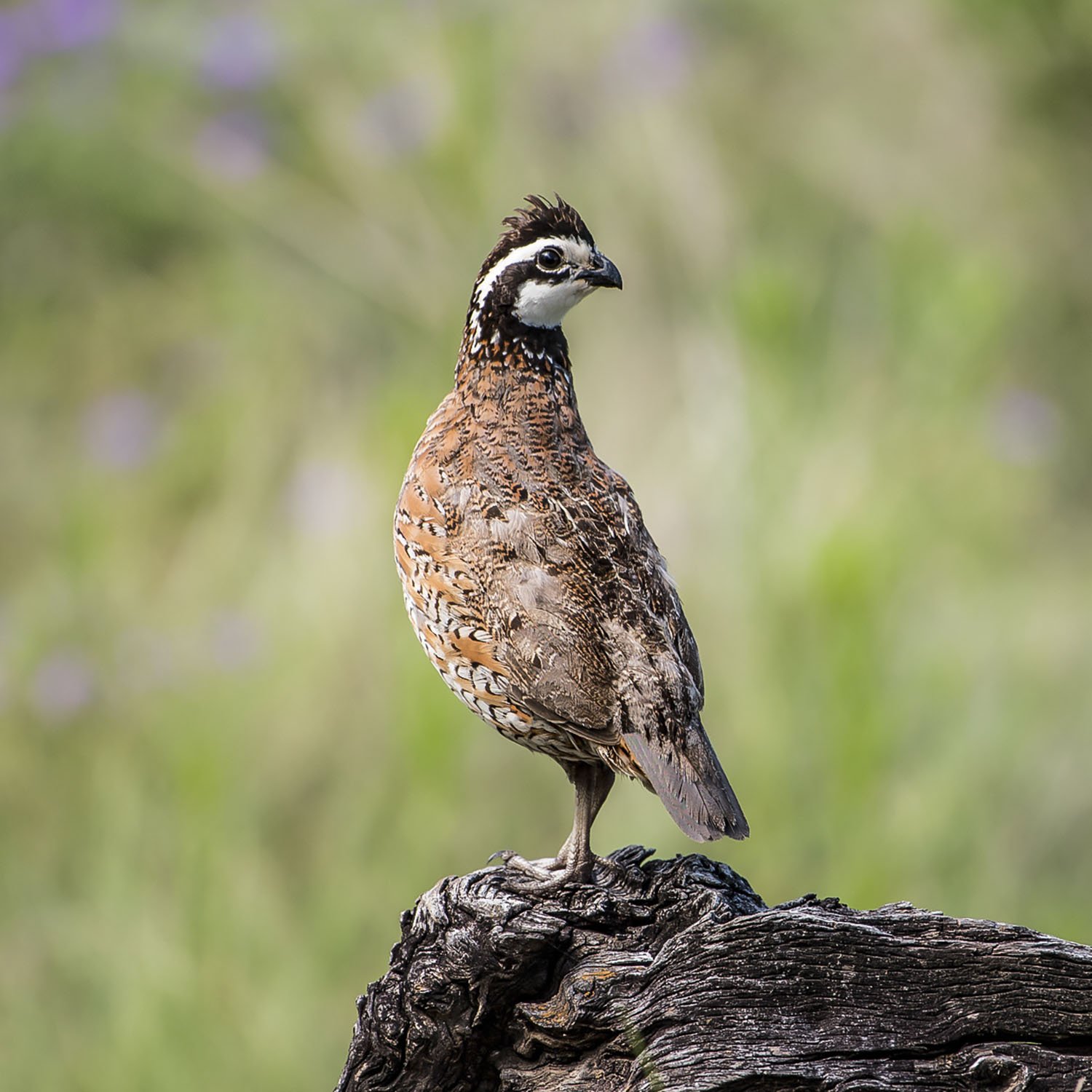 Quail
Due to habitat changes, Alabama's quail hunting practices have changed sharply over recent years. Today, most of Alabama's quail hunting takes place on commercial hunting preserves.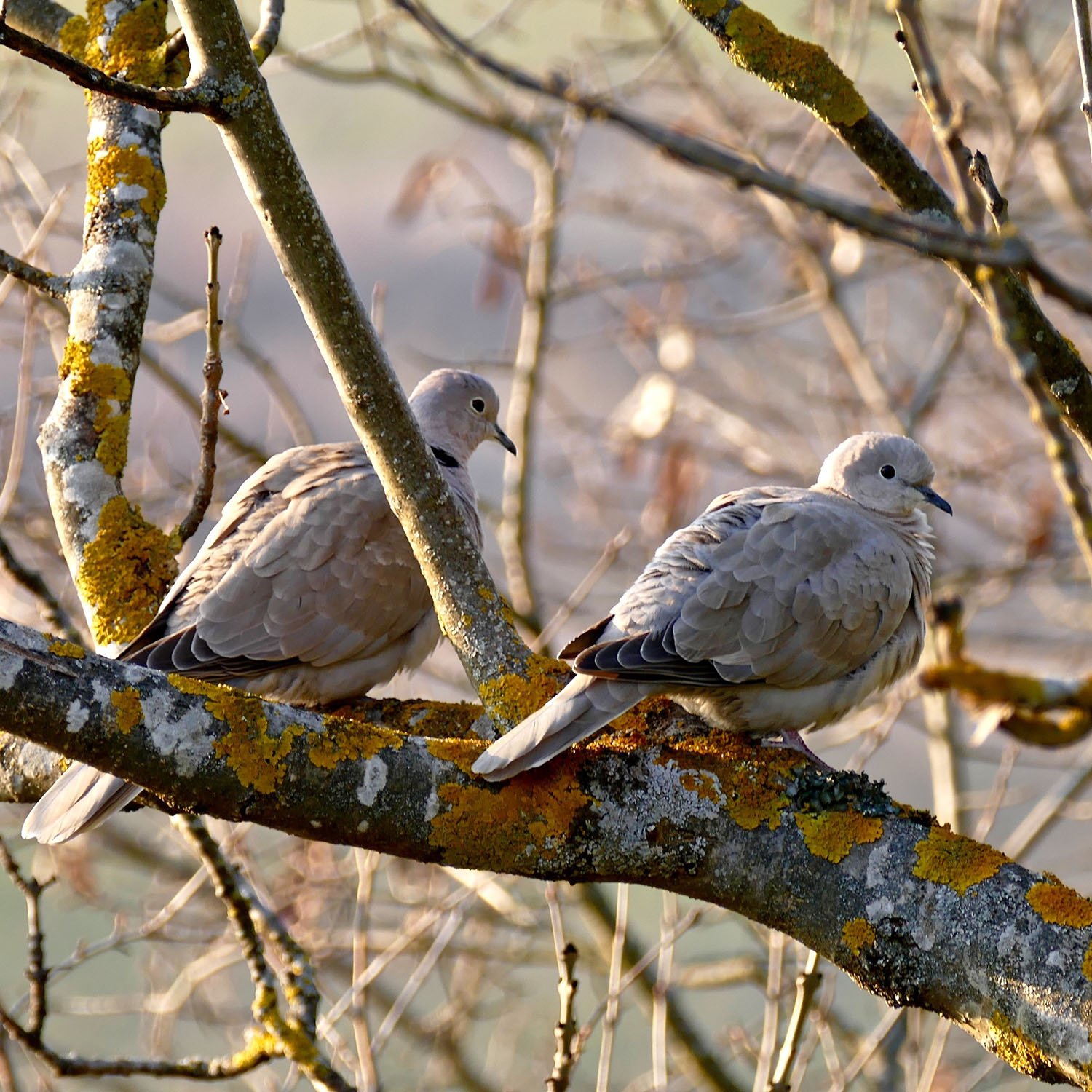 Mourning Dove
Mourning dove hunting generally kicks off the fall hunting season. For dove hunting, Alabama is seperated into two zones. The north zone begins hunting in early September, and the south zone begins in October.
Feral Hogs
Like many states in the nation, feral hogs are an invasive, destructive species across Alabama. H is used to keep their population under control. There is no closed season and no bag limits on feral hog hunting in Alabama. Areas with acorns or agricultural crops make for a great location to stalk hunt hugs. Hunters can hunt hogs every day of the year on private land. In Wildlife Management Areas, a hunting license, management area permit, and management area license are still required.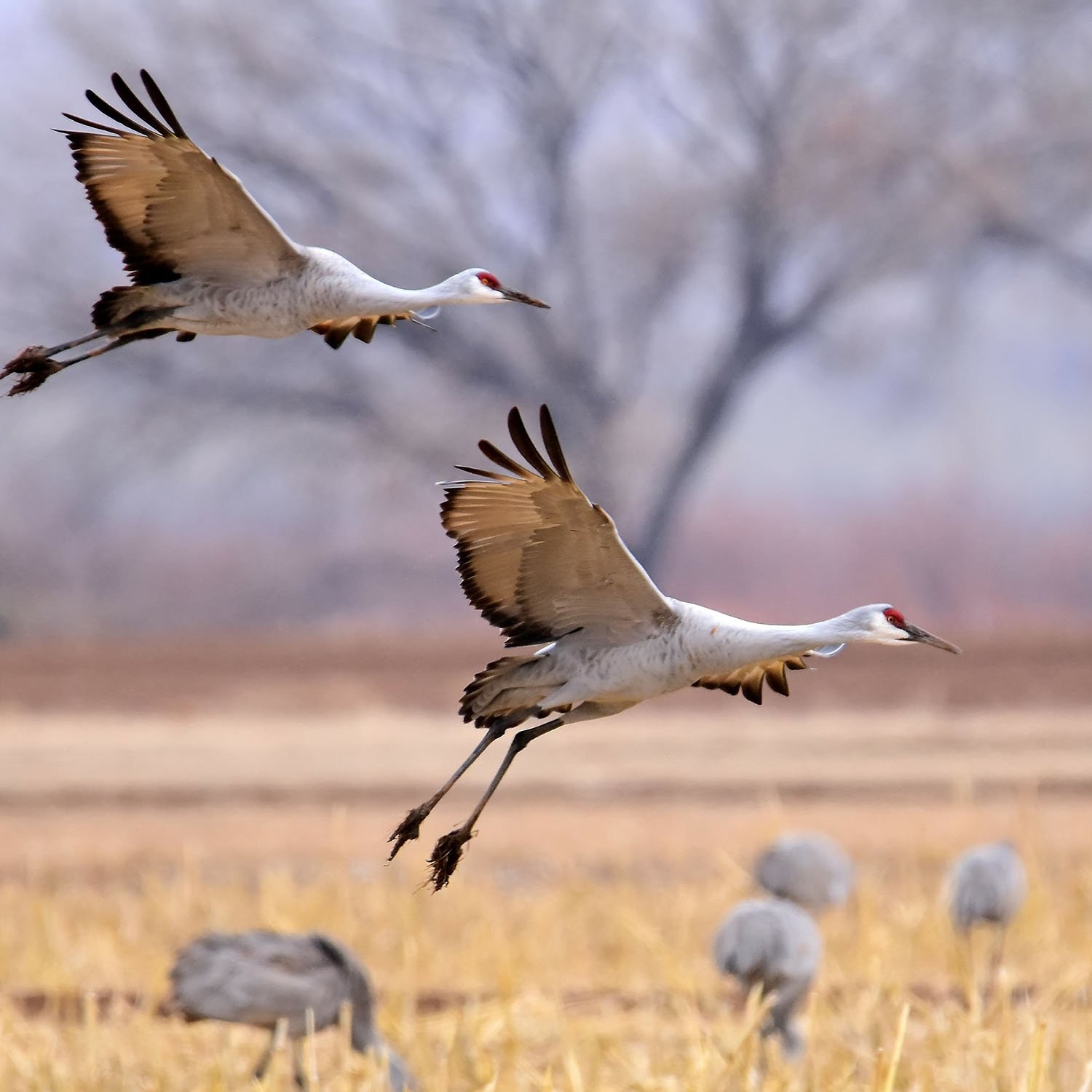 Sandhill Crane
Alabama has a healthy, stable population of sandhill cranes that are an ideal game species. Most of the sandhill cranes in Alabama can be found in the Tennessee River Valley. Some birds may winter near the Coosa River. Sandhill Crane hunting is generally only available in north Alabama. State and federal refuges are closed to sandhill crane hunting. Hunters usually have a bag limit of three sandhill cranes per season, and the daily bag limit is the same.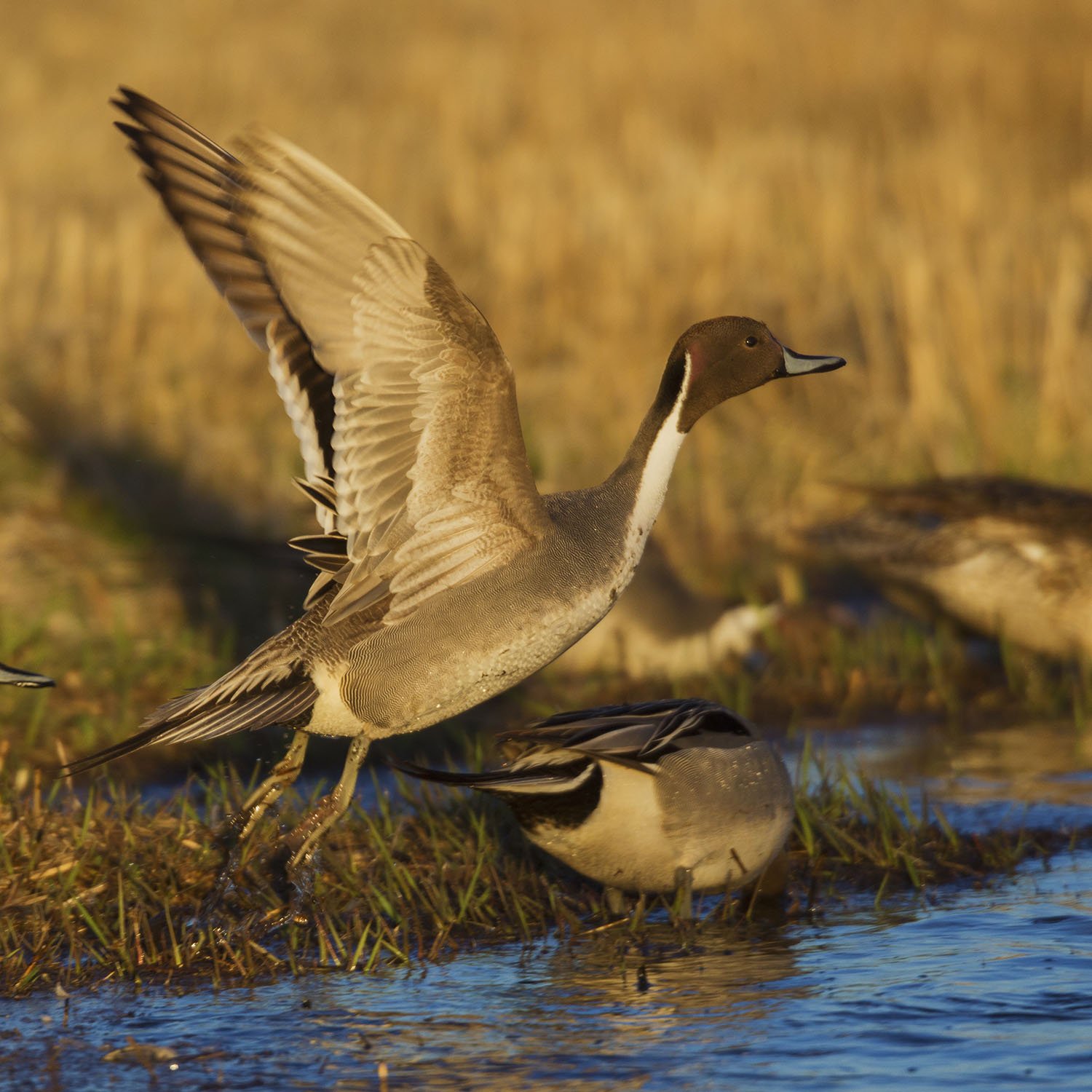 Waterfowl
Waterfowl hunting is enjoyed by 30,000 hunters each year in Alabama. The Tennessee River and Mobile Tensaw Delta provide most of Alabama's waterfowl hunting. Wood ducks are the most popular type of waterfowl game in Alabama.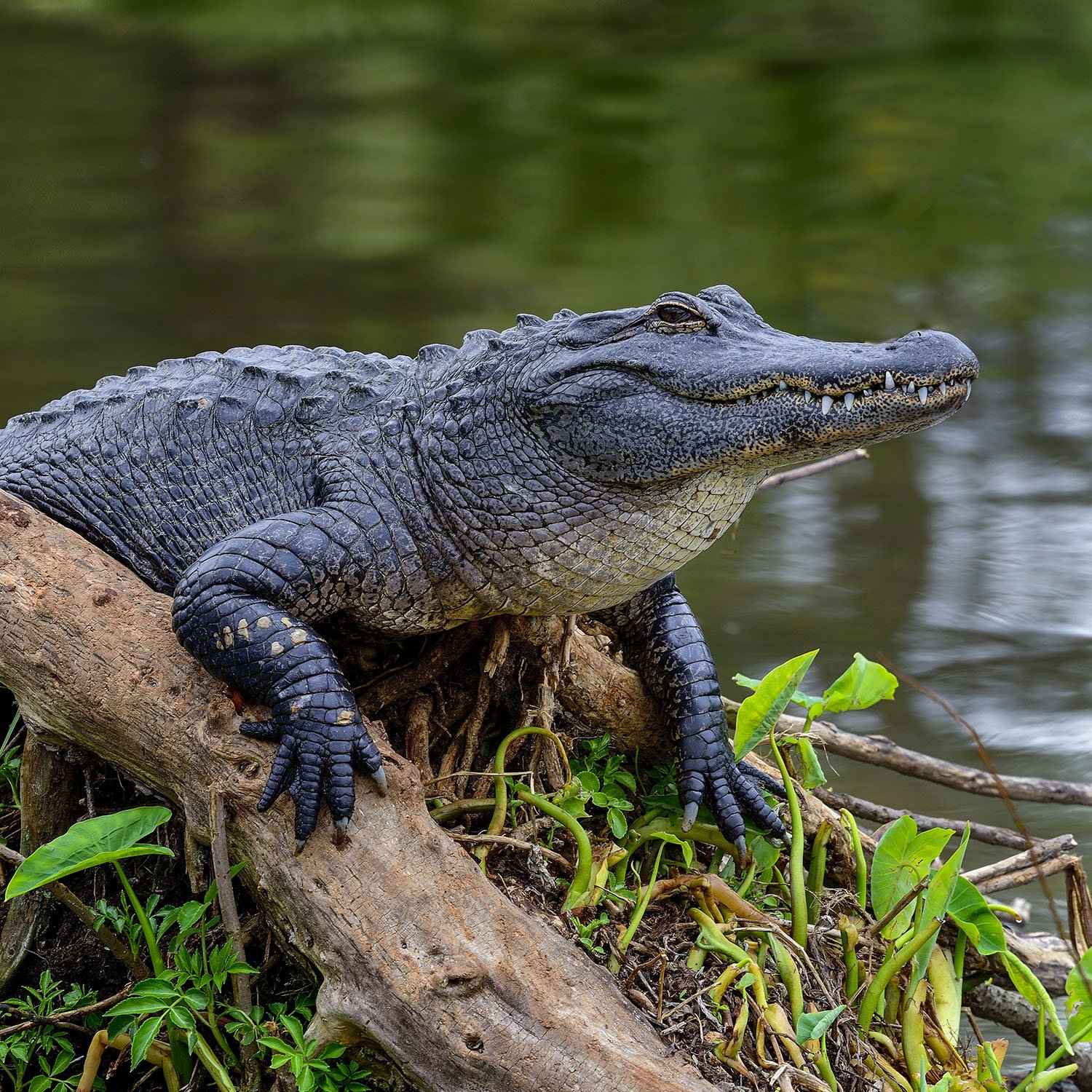 Alligators
Alabama's alligator population has continued to increase during the past 50 years. Since 2006, Alabama has been issuing alligator hunting tags to limit population growth. Hunters are selected at random for tags and the hunting generally takes place in August.
It is not legal to kill an alligator without a proper license. Registration for alligator tags usually begins in June.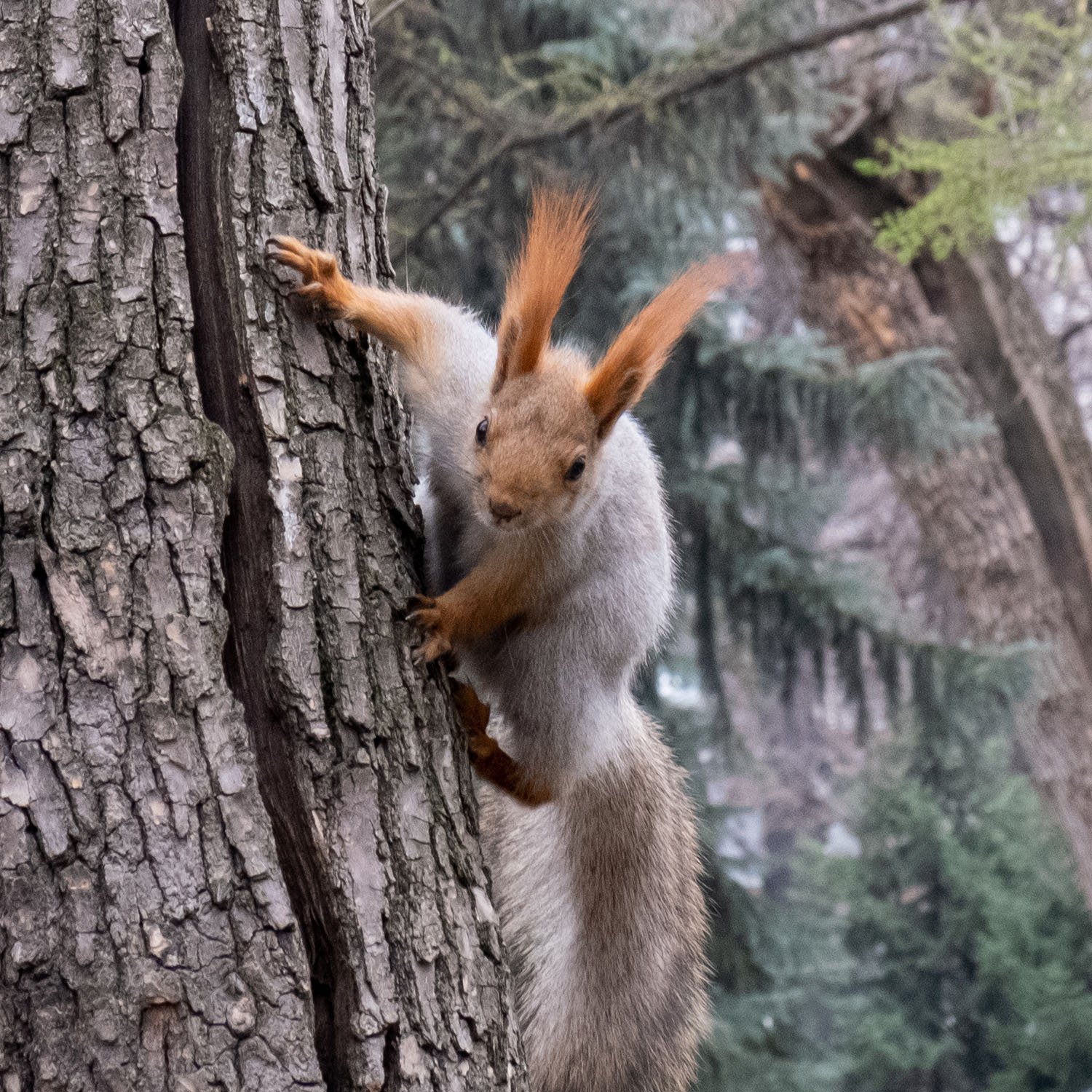 Small Game
Alabama offers many different small game species for hunters to enjoy. Small game hunting is an ideal way to introduce children or new hunters to the sport. In Alabama, hunters will find dove, rabbits, squirrels, raccoons, opossums, and small waterfowl.
Other Alabama game species include: Teal, Duck, Coot, Merganser, Goose, Squirrel, Sandhill Crane, Bobcat, Coyote, Fox, Rabbit, Raccoon, Opossum, Otter, Muskrat, Mink, Striped Skunk, Beaver, Nutria, Groundhog, Bear, Mountain Lion, Roughed Grouse, Woodcock, Snipe, Starlings, Crows, English Sparrows, Clapper Rail, Virginia Rail, Sora, Gallinule, Bullfrog, Pig Frog, etc. found in the "Hunting Seasons" section at bottom of the page
Where to Hunt
Alabama offers a variety of lands, public and private, to be enjoyed by hunters across the state.
Wildlife Management Areas
The Division of Wildlife and Freshwater Fisheries operates 35 Wildlife Management Areas. These areas total over 721,000 acres, ranging in individual size from 400 acres to 91,000 acres.
Special Opportunity Areas
Special Opportunity Areas (SOAs) are smaller than Wildlife Management Areas, and have more limited hunting quotas. This is to ensure the well-being of the wildlife population and increase overall hunting quality. SOAs offer a limited number of slots for permit holders and guests.
Physically Disabled Hunting Areas
Alabama offers a total of 20 Physically Disabled Hunting Areas. These areas make up a network of public and private sites that provides accessible shooting and hunting opportunities.
Forever Wild Land Trust
Much of the land purchased via the Forever Wild Land Trust is open to public hunting. Many of these properties have been incorporated into Wildlife Management Areas.
U.S. Forest Service Areas
Outside of the Alabama WMA system, the U.S. Forest Service has designated thousands of acres to public hunting in Alabama. This includes areas in Bankhead National Forest, Conecuh National Forest, Talladega National Forest, and Tuskegee National Forest.
U.S. Army Corps of Engineers Land
The US Army Corps of Engineers allows public hunting on several areas of land in Alabama. Most of these areas are relatively small in size and have fairly restrictive use regulations. To hunt on these lands, hunters must obtain a free permit from the US Corps of Engineers office.
Wheeler Wildlife Refuge
Wheeler Wildlife Refuge is a popular hunting destination in Northern Alabama.
Commercial Hunting Lodges, Guides and Outfitters
Throughout Alabama, many privately-offered hunting lodges offer opportunities to hunt a wide variety of game.
Licensing Fees
Hunting licenses are required for anyone 64 years and younger. Alabama residency is required to purchase an Alabama hunting license.
Lifetime licenses are available. The price of these licenses varies based on the hunter's age and the specifications of the license desired.
| License | Fee |
| --- | --- |
| Hunting -- Annual All Game | $30.25 |
| Hunting -- Annual Small Game | $20.05 |
| Baiting Privilege | $16.35 |
| Commercial Fowl Hunting Preserve 7-Day Trip | $10.00 |
| Duck Stamps | State: $11.00 |
| | Federal: $28.00 |
| Wildlife Heritage License | $12.40 |
| Wildlife Management Area License | $20.05 |
| Optional Senior Lifetime Hunting | $35.00 |
| 100% Physically Disabled Resident Hunting | $6.70 |
| 50% Disabled Military Veterans Appreciation Hunting | $15.65 |
| 100% Disabled Military Veterans Appreciation Hunting | $3.30 |
| Disabled Military Veterans Appreciation 3-Day Event Hunting | $152.55 |
Hunter Education
A hunter's education program is required for hunters born on or after August 1, 1977. Hunter's education is available beginning at age 10. Residents can also hunt with "supervision" in lieu of passing a hunter's education course. The supervising hunter must be at least 21 years of age, licensed, and must not exceed 30 feet of distance from the supervise.
Law enforcement and military may be exempt from the requirement for hunter's education.
Hunter's education courses can be completed in-person or online.
Youth Hunting
For hunting purposes, "youth" in Alabama is defined as any child who has not yet reached their 16th birthday. Youth hunters are not required to obtain a hunting license, but they must be accompained by a supervising, licensed adult.
Youth hunt days are offered every year prior to deer season. On these days, only youth may hunt. Many WMAs also offer youth hunt days before the opening of the season. There are other opportunities for youth deer hunting, squirrel hunting, waterfowl hunting (typically in November and February), and turkey hunting (before the spring season opens).
Trapping
Furbearing mammals are managed by the Alabama Department of Conservation and Natural Resources. Trapping seasons differ from general hunting seasons.
The following species are designated as furbearers in Alabama: bobcat, coyote, fox, mink, muskrat, nutria, opossum, otter, raccoon, and striped skunk.
There is no closed season for beaver, coyote, raccoon, opossum, and nutria.
A fur-catcher's license is only required if you are being paid to catch these animals or if you are selling the fur/carcass.
Hunting Seasons
| Game | Season |
| --- | --- |
| Deer* | Oct 1 2022 - Feb 10 2023 |
| Turkey (spring season)* | Mar 25 2023 - May 8 2022 |
| Turkey (fall season) | Nov 19 2022 - Jan 1 2023 |
| Mourning and White-Winged Dove* | Sep 3 2022 - Jan 15 2023 |
| Teal | Sep 10 2022 - Sep 25 2022 |
| Duck, Coot, Merganser | Nov 25 2022 - Jan 29 2023 |
| Goose* | Sep 3 2022 - Jan 29 2023 |
| Squirrel | Sep 10 2022 - Mar 5 2023 |
| Alligator* | Aug 11 2022 - Oct 3 2022 |
| Sandhill Crane | Dec 3 2022 - Jan 31 2023 |
| Feral Swine (nightime) | Feb 11 2023 - Nov 1 2023 |
| Feral Swine (nightime/dogs only) | May 16 2023 - August 31 2023 |
| Bobcat, coyote, feral swine, fox* | no closed season |
| Rabbit | Sep 10 2022 - Mar 5 2023 |
| Bobwhite Quail | Nov 5 2022 - Feb 28 2023 |
| Raccoon* | no closed season |
| Opossum* | no closed season |
| Otter, Muskrat, Mink, Striped Skunk | Oct 29 2022 - Feb 28 2023 |
| Beaver, Nutria, Groundhog* | no closed season |
| Bear, Mountain Lion, Roughed Grouse* | no closed season |
| Woodcock* | Dec 16 2022 - Jan 29 2023 |
| Snipe* | Nov 12 2022 - Feb 26 2023 |
| Starlings, Crows, English Sparrows* | no closed season |
| Clapper Rail, Virginia Rail, Sora, Gallinule | Sep 10 2022 - Jan 18 2023 |
| Bullfrog and Pig Frog | no closed season |
*Hunting dates for this species may vary by zone, method of take, or subspecies of animal. Visit the state's website here to find out more.
Disclaimer: The information provided here is not to be construed as legal advice or acted upon as if it is legal advice: it is provided for informational purposes only. While we strive to provide accurate, up-to-date content, we cannot guarantee the accuracy, completeness, or currency of the information.