Skip to content
Hornady XTP® (eXtreme Terminal Performance) Series Reloading Bullet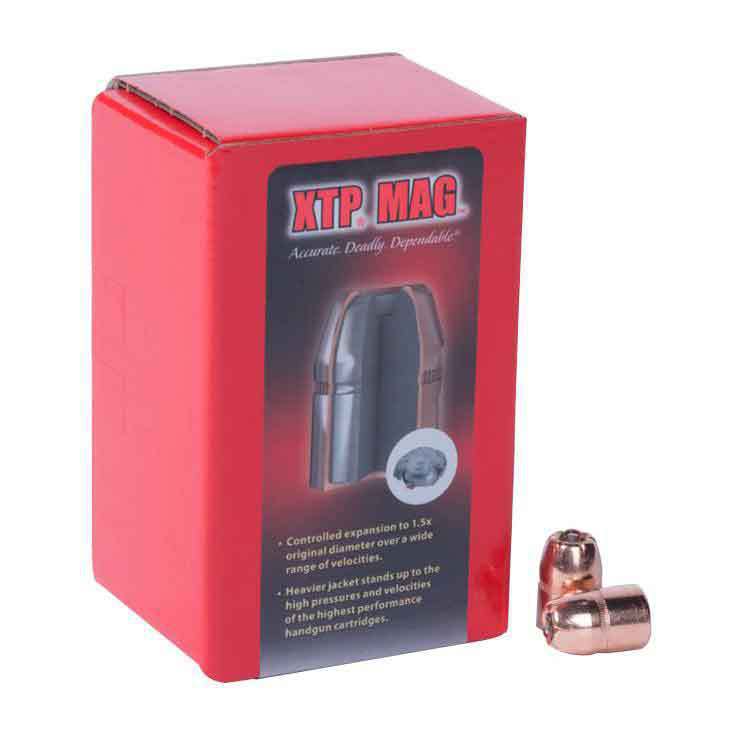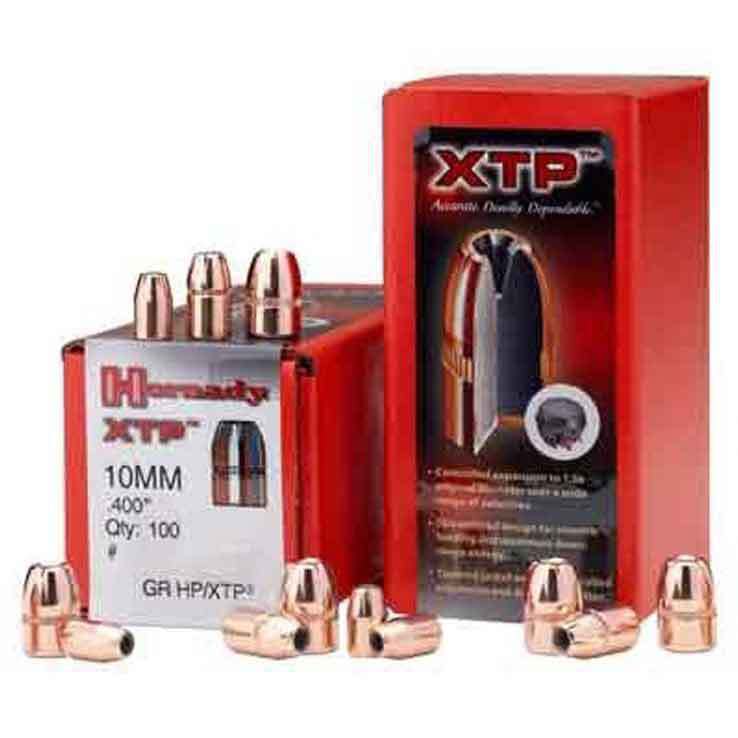 $28.99
Hornady XTP® (eXtreme Terminal Performance) Series Reloading Bullet - Designed for hunting, self-defense and law enforcement applications, the XTP® bullet demonstrates the kind of accuracy which led many competitive shooters to adopt it.
You must be 18 or older to purchase this restricted item. Some items may only be shipped via Ground. You are responsible for complying with federal, state and local laws.
Items on sportsmans.com may display a strikethrough price in search results and on product display pages. The strikethrough price represents the Minimum Advertised Price (MAP) OR Manufacturer's Suggested Retail Price (or MSRP) for the item.
305041
Item#
Pack Quantity
Bullet Style
Grains
Diameter
Ballistic Coefficient (G1)
Caliber
Bullet Type
Made in the USA
Price
Purchase Options

305009

MPN: 32070

100
Handgun
100
.323
.170
32 Caliber/8mm
XTP
Yes

$25.99

301206

MPN: 45235

50
Handgun
300
.452
.200
45 Caliber
Hollow Point
Yes

$28.99

304703

MPN: 45200

100
Handgun
250
.452
.146
45 Caliber
XTP
Yes

$36.99

305038

MPN: 35710

100
Handgun
125
.357
.151
38 Caliber
XTP
Yes

$25.99

304671

MPN: 40000

100
Handgun
155
.400
.137
40 Caliber/10mm
XTP
Yes

$32.99

304698

MPN: 45140

100
Handgun
200
.452
.151
45 Caliber
XTP
Yes

$34.99

304696

MPN: 45100

100
Handgun
185
.451
.139
45 Caliber
XTP
Yes

$33.99

304674

MPN: 40060

100
Handgun
200
.400
.199
40 Caliber/10mm
XTP
Yes

$33.99

305030

MPN: 35540

100
Handgun
115
.355
.129
38 Caliber
XTP
Yes

$25.99

304704

MPN: 45230

50
Handgun
300
.452
.180
45 Caliber
XTP
Yes

$24.99

305037

MPN: 35700

100
Handgun
110
.357
.131
38 Caliber
XTP
Yes

$25.99