Skip to content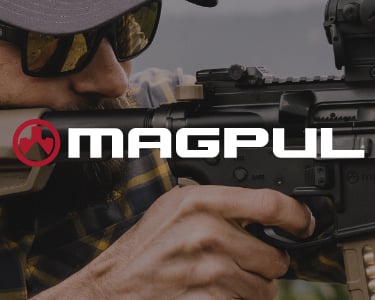 SINCE 1999
Magpul Industries was founded in 1999 with the intent of developing a simple device to aid in the manipulation of rifle magazines under stress. The company name comes from this original product, called the Magpul. Over the last twenty-plus years, Magpul has continued to grow and develop, following the same mission with a focus on innovation, simplicity, and efficiency. Today, Magpul Industries is one of the world's premier producers of firearms magazines and accessories, with a selection of over 200 innovative products that continue to push the industry forward.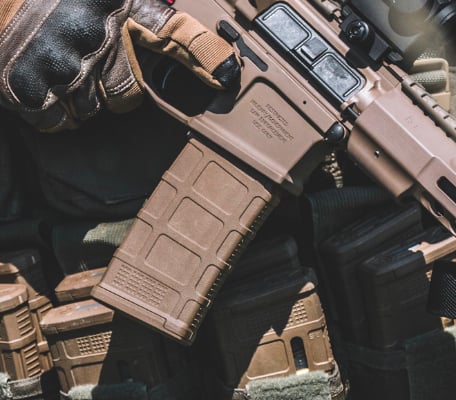 MAGAZINES
Magpul has set the industry standard for magazines. Since its introduction, the PMAG has become iconic and has been adopted by multiple branches of the U.S. Military, proving its reliability when it counts the most.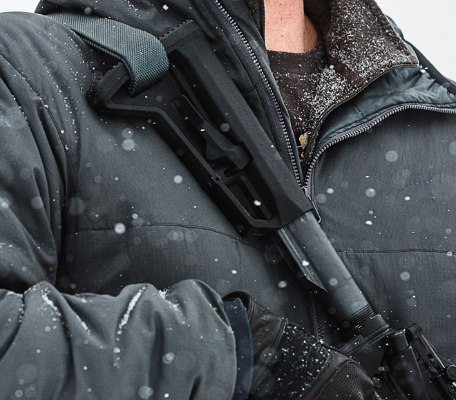 STOCKS
Engineered to enhance firearm stability and effectiveness, maximize user-comfort, and provide multiple customization and sling options. All Magpul stocks give your firearm greater performance and purpose.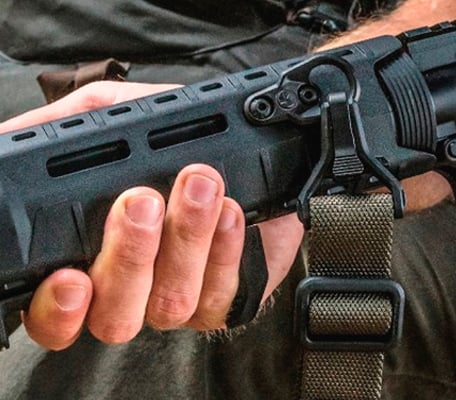 GUN PARTS
Magpul manufactures gun parts for AR-15/ M16/ M4 family of rifles AK-47 rifles and Remington 870 and Mossberg 500 shotgun families.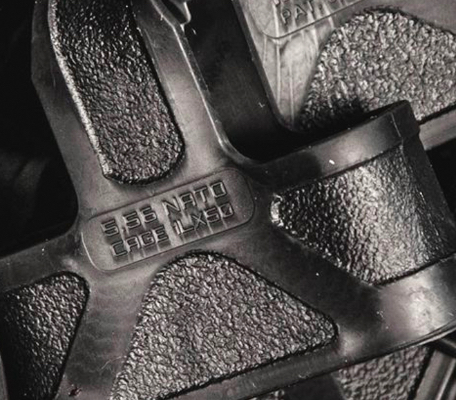 ACCESSORIES
The PMAG already sets the bar when it comes to what magazines are capable of. Bring even more added function and value to the most reliable magazine in the world with Magpul Magazine Accessories.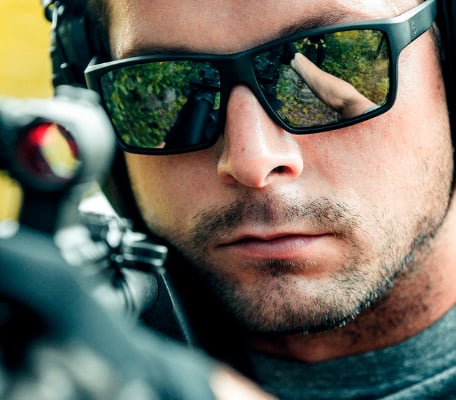 EYEWEAR
Ballistic-rated eyewear that's been meticulously engineered from quality materials and finished with an enduring design. Magpul performance and reliability that protects across a wide range of activities and environments.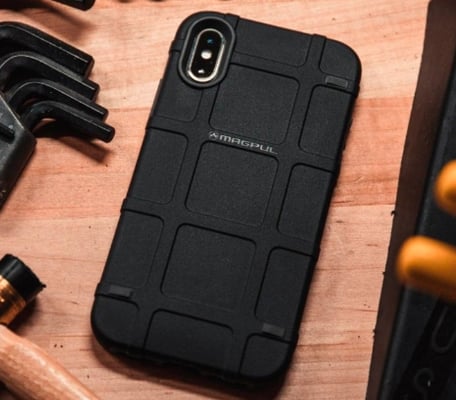 PHONE CASES
Developed with the same innovation and design standards put into its firearm accessories, Magpul offers the same reliability and ruggedness for another valuable piece of gear that everyone carries.
So You Bought An AR, Now What?
Part 1: The Basics
So You Bought An AR, Now What?
Part 1: The Basics
Magpul - High-Altitude Horseback Hunt
Usability, Fit and Slings
Installation and Compatibility
Versatility and Rifle Setups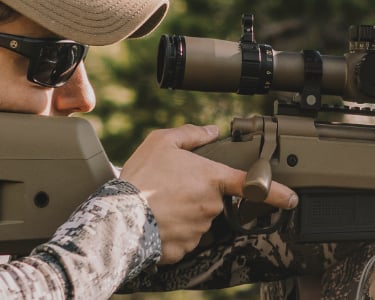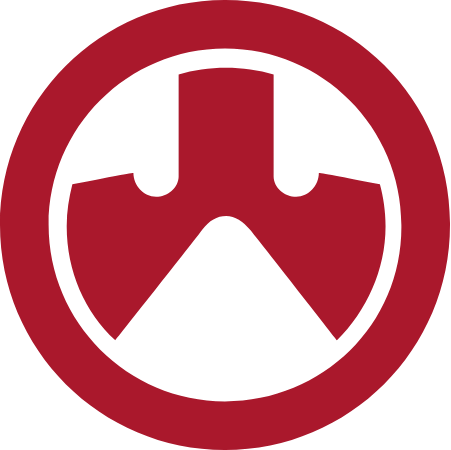 LEADING THE WAY
No matter your firearm, Magpul Industries has a solution. Magpul products are trusted by sportsmen, private citizens and armed forces around the world, and at Sportsman's Warehouse, we are proud to carry a comprehensive selection of Magpul Industries products. As a leading Magpul Industries retailer, we're dedicated to providing you with an outstanding experience every step of the way.