Skip to content
Skip to navigation menu
Remington Number 10 Percussion Caps 100-Pack
ID
301425
by Remington
$5.99
Packed in a convenient clampack these black powder primers are available in 2 sizes.
301425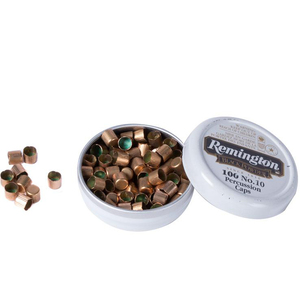 Remington Number 10 Percussion Caps 100-Pack
by Remington

Overview
Overview
Our most popular #10 percussion caps, these reliably deliver positive ignition for the black powder enthusiast. They are also some of our highest rated caps by customers, and offered at a competitive price.
Percussion caps packed 100 per tin
#,10