Skip to content
Sierra GameKing Reloading Bullets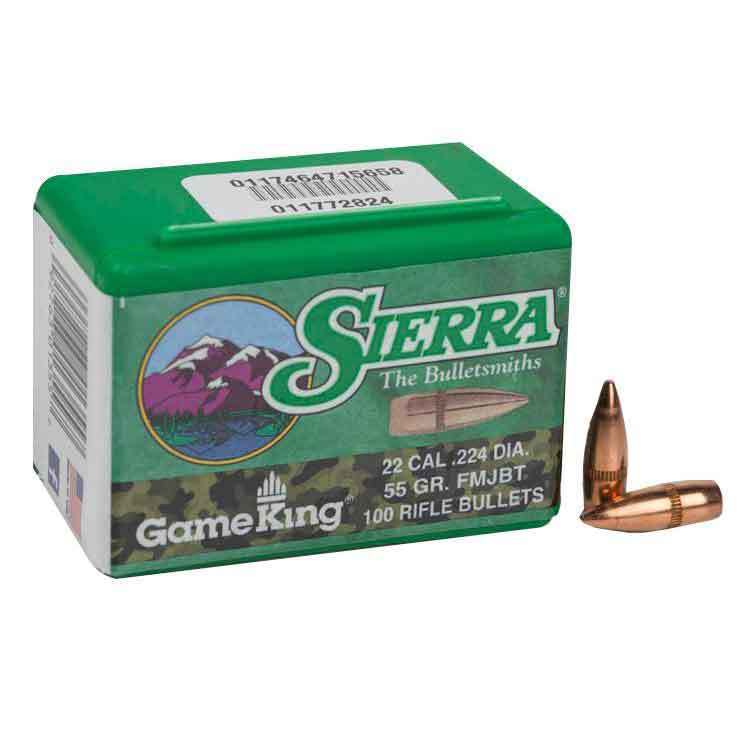 From
$21.99
Sierra GameKing Reloading Bullets -For years shooters have associated accuracy and superior ballistic performance with one name more than any other--Sierra. On the range or in the field, Sierra bullets offer that extra margin of performance that shooters can depend on.

You must be 18 or older to purchase this restricted item. Some items may only be shipped via Ground. You are responsible for complying with federal, state and local laws.
Items on sportsmans.com may display a strikethrough price in search results and on product display pages. The strikethrough price represents the Minimum Advertised Price (MAP) OR Manufacturer's Suggested Retail Price (or MSRP) for the item.
p43387
Item#
Grains
Caliber
Pack Quantity
Diameter
Price
Purchase Options

305600

MPN: 2160

180
30 Caliber
100
.308

$44.99

305596

MPN: 2140

165
30 Caliber
100
.308

$43.99

305548

MPN: 1630

117
25 Caliber
100

$32.99

305583

MPN: 1940

175
284 Caliber/7mm
100

$41.99

305566

MPN: 1820

130
270 Caliber/6.8mm
100
.277

$44.99

305618

MPN: 2610

215
338 Caliber
50

$31.99

305569

MPN: 1835

140
270 Caliber/6.8mm
100

$32.99

305597

MPN: 2145

165
30 Caliber
100
.308

$43.99

305576

MPN: 1905

140
284 Caliber/7mm
100
.284

$50.99

305622

MPN: 2950

250
375 Caliber
50
.375

$47.99

305531

MPN: 1560

100
243 Caliber/6mm
100
.243

$35.99

305617

MPN: 2600

250
338 Caliber
50

$36.97