Skip to content
Skip to navigation menu
Northland Crazy Legs Skirt
Northland Crazy Legs Skirt
ID
p6931
by Northland Fishing Tackle
$2.29
Northland Crazy Legs Skirt - The Crazy-Legs Skirt is the hottest new design in swimming skirts. It is made from super silicone material that has 80 crazy legs, and is extremely popular as replacements on buzzbaits, spinnerbaits and sp
p6931
ITEM #
Color
Length
Model
PRICE

1169276

MPN: CLS-1

White
3 in
CLS-1

$2.29

1169277

MPN: CLS-3

Black
3 in
CLS-3

$2.29

1169279

MPN: CLS-7

Crawfish
3 in
CLS-7

$2.29

1169281

MPN: CLS-10

Canary
3 in
CLS-10

$2.29

1169283

MPN: CLS-22

Firetiger
3 in
CLS-22

$2.29

1169285

MPN: CLS-93

Red Shad
3 in
CLS-93

$2.29

1169289

MPN: CLS-105

Bluegill
3 in
CLS-105

$2.29

1169290

MPN: CLS-110

Whitetreuse
3 in
CLS-110

$2.29

1169297

MPN: CLS-1015

Sunfish
3 in
CLS-1015

$2.29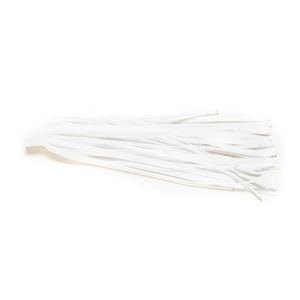 Northland Crazy Legs Skirt
by Northland Fishing Tackle

Overview
Overview
Northland Crazy Legs Skirt - The hottest new design in swim'n skirts in the universe! It is made from soft & supple 'Super-Silicone' material that has 80 tantalizing crazy-legs that drive fish wild! Extremely popular as replacements on buzzbaits, spinnerbaits spoons & top-water baits!
Super-Silicone' material
80 tantalizing crazy-legs
Specifications
Specifications
Please choose a variant above.