Skip to content
Skip to navigation menu
Pflueger Trion Spinning Reel
ID
p1368208
$39.99
Pflueger Trion Spinning Reel - Pflueger has proven the Trion series of spinning reels is at the top of its class with the latest technologies that can only be found with the dependable Pflueger fishing reels.
p1368208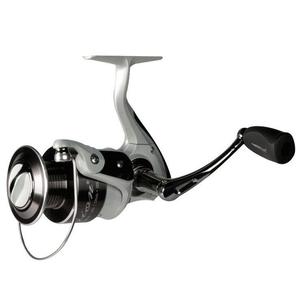 Pflueger Trion Spinning Reel

Overview
Overview
Pflueger Trion Spinning Reel - Pflueger pulled out all the stops when designing and developing the Trion spinning reel. Keeping a smooth experience was the ultimate goal when using the 6 stainless steel ball bearings, or 4 ball bearings with the TRI20 model. To further the smooth experience, Pflueger uses a threaded main gear which completely eliminates any play in the handle, as well as the multi-disc drag system which is comprised of stainless steel and oil felt washers. As with many other Pflueger reels, the Sure-Click™ bail gives an audible sound or click to signal when the bail is completely opened and ready to cast and begin fishing. Sick of all the issues with your fishing line getting twisted and snagged before you even cast? The Trion series of spinning reels use the anti-twist titanium line roller that keeps that line smooth and in order on the spool. This reel can be used in either left or right hand for your convenience.
6 stainless steel ball bearings - TRI20 model has 4 ball bearings
Instant anti-reverse one-way clutch bearing
Machined and double anodized aluminum spool
Aluminum handle with soft touch knob
Smooth multi-disc drag system
Sure-Click bail
Anti-twist titanium line roller
Lightweight graphite body and rotor
Convertible left and right hand retrieve
Specifications
Specifications
Please choose a variant above.