Skip to content
---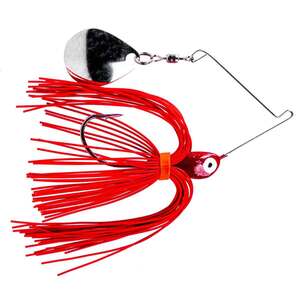 ---
---
Sportsman's Warehouse Exclusive!
---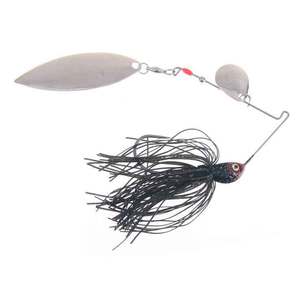 ---
---
Sportsman's Warehouse Exclusive!
---
Whether you're hitting the water in search of bass, crappie, or trout, spinnerbaits are an excellent option for anglers looking to take their fishing to the next level. Spinnerbaits imitate the movements of prey fish, attracting larger fish through their vibrations. They are a particularly versatile bait, and are particularly useful when fishing through cover.
A spinnerbait is made of a metal shaft and a few metal plates. The plates reflect sunlight when you move the bait through the water, which attracts nearby fish. First, you'll need to select the best spinnerbait for your target species and anticipated fishing environment. A Colorado spinnerbait is best for murky waters, while a willow-leaf spinnerbait is ideal for thick vegetation. You'll want a light line to use for the spinnerbait to cast far into the lake, and a bright, fast-moving lure. Attach a trailer hook to the hook of the spinnerbait to increase likelihood of bringing in a catch. You'll want to cast about 30 feet from the shoreline, and reel in parallel to the shoreline to maximize potential strikes.
At Sportsman's Warehouse, we offer a wide variety of spinnerbaits that you can buy for a great price for your unique needs. Shop our quality selection from trusted manufacturers including Musky, Booyah, and Strike King.