Skip to content
Skip to navigation menu
Caviness BWL-SU Series Wood Oars
ID
p32179
by Caviness
From
$34.99
Caviness BWL-SU Series Wood Oars -Lightweight, economical, and a red Caviness Power Grip are some of the features that have allowed this model to set the American Standard for Oars.
p32179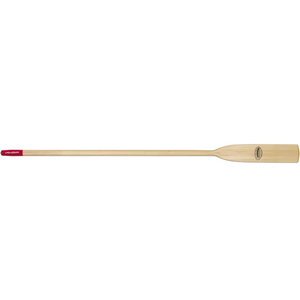 Caviness BWL-SU Series Wood Oars
by Caviness

Overview
Overview
Caviness BWL-SU Series Wood Oars - The Caviness BWL-SU series are made with a varnish finish to provide a dependable paddle to enjoy year after year. The Caviness Power Grip and oval shaft allows a paddler to stay on the water all day. Pick from a series of sizes for the perfect paddle for any size boat and paddler.
Blade Dimensions: 21" x 5"
Shaft Diameter: 1.5"
Approximate Weight: 40 oz.
Available in Different Lenghts
Red Caviness Power Grip
Varnish Finish
Specifications
Specifications
Please choose a variant above.